NORMAN, research of light in color. Study VI + M Fuorisalone 2017 it has been modified: 2017-04-07 di
On the occasion of the Milan Design Week VI 2017 + M study presents Norman, the new collection of lamps designed for Purho.
Furnishing rooted in the history of Sicily and are inspired by the beauty of the Norman period, known for its elegant, noble atmosphere, the richness and fullness of color, and that produced art objects of great beauty and timeless handed down from generation to generation.
Color is the central theme of the project. From the wealth of nuances of the glass to the fullness of the color shades of the fringes. The dialogue between the precious materials used passes through the color combinations that characterize the image of Norman.
rich Works of narrative content and the refined craftsmanship, which evoke the precious soul of Murano blown glass and brittle and generate authentic creatures from multiple chromatic variations to conquer every type of environment.
"The Norman lamp is a tribute to Sicily, our land of origin and place of formation of our visual imagination." Says the architect Vincenzo Ignaccolo. "The precious and refined soul of Murano glass has prompted us to look to the Norman period, which perhaps more than any other marked the island's image. We designed, so, from a stylish and cosmopolitan character. "
The base solid, composed brushed brass with a circular base, supporting a delicate sphere of Murano glass, which acts as a diffuser for the light and it is realized in a wide range of colors: rosa rubino, pink amethyst, amber, green apple, Emerald, Mediterranean blue and gray London.
The satin and polished finish at the bottom allows you to better diffuse the light, and transparency at the top enhances the quality of color and matter. To embellish each piece fringes in Tripoli lining the base and are manufactured in different color variants.
Available in three sizes and in limited and numbered production. For each variant is provided for a circulation of 9 copies.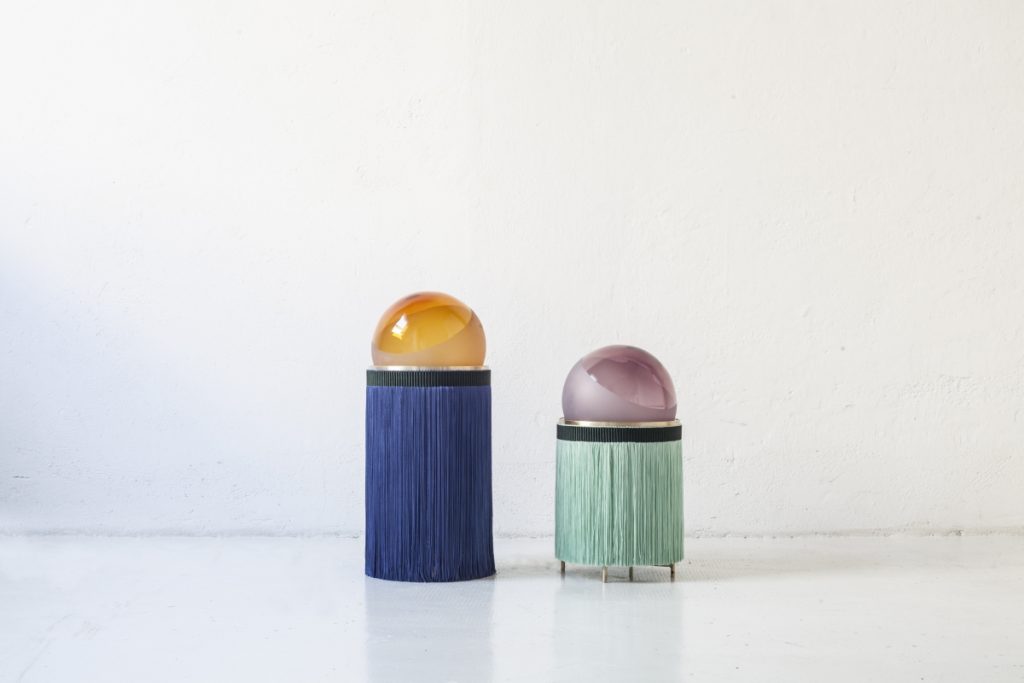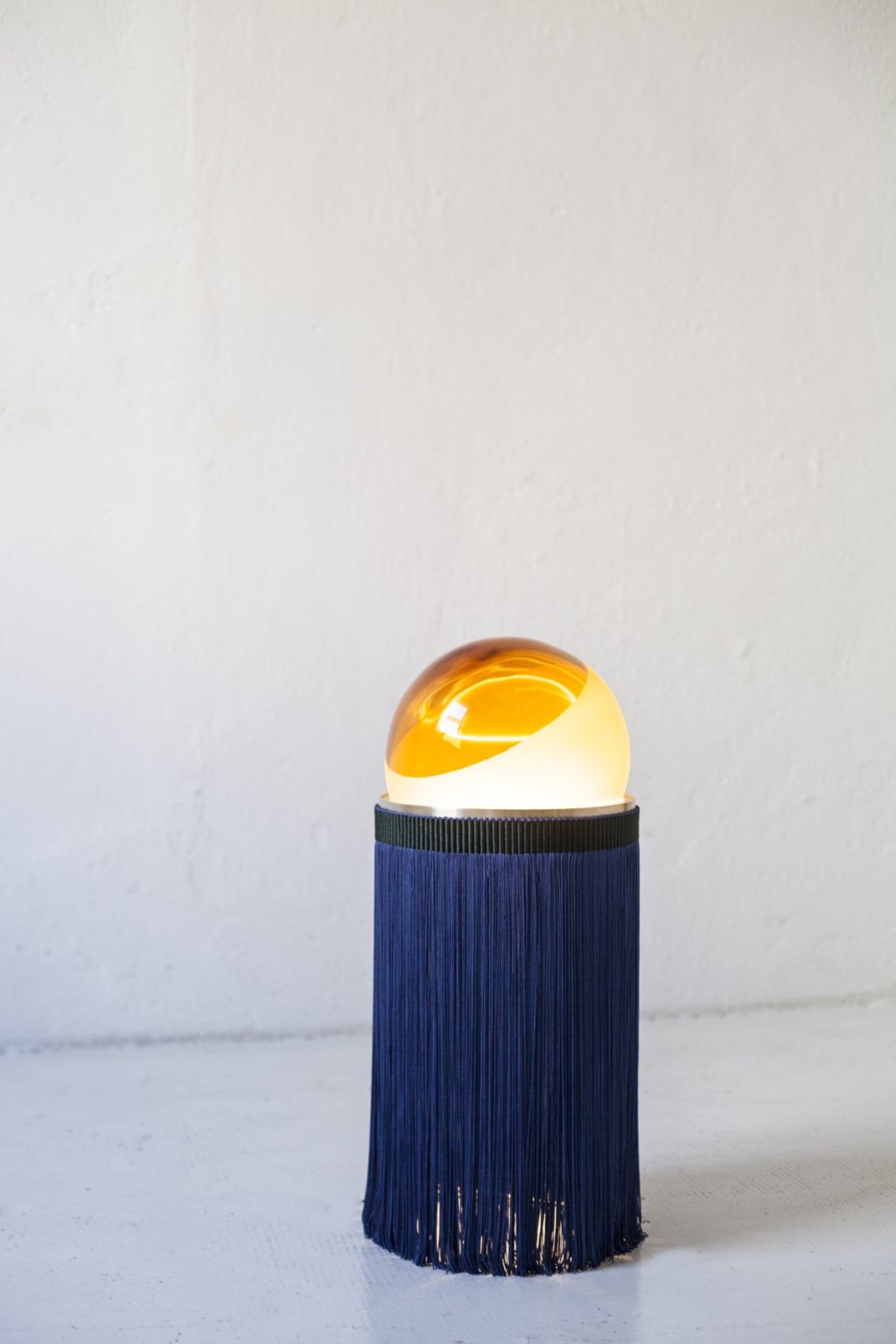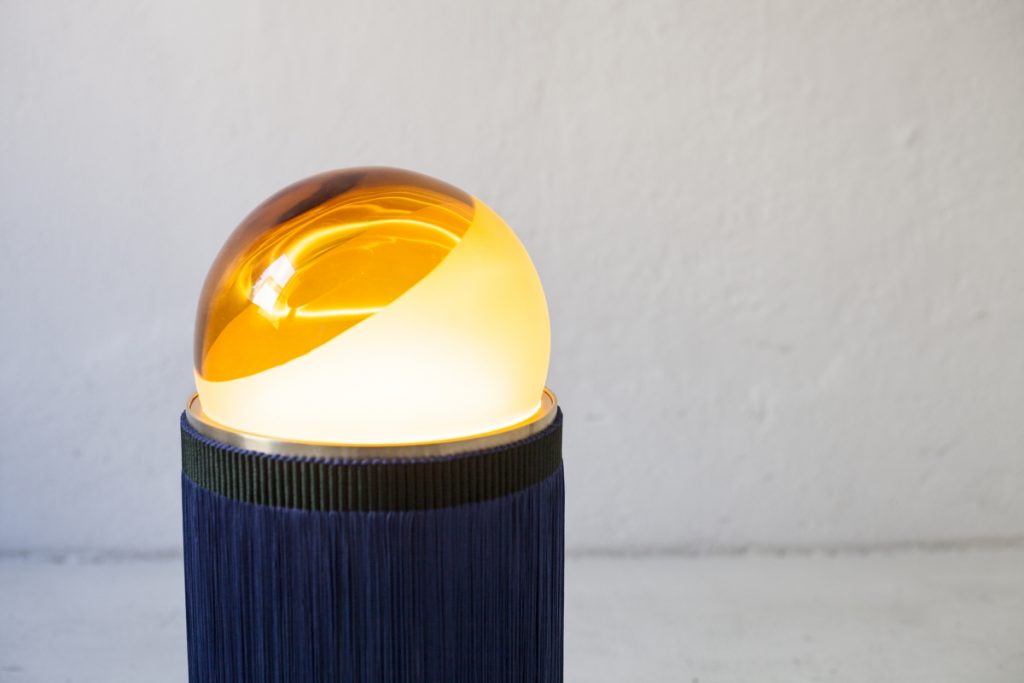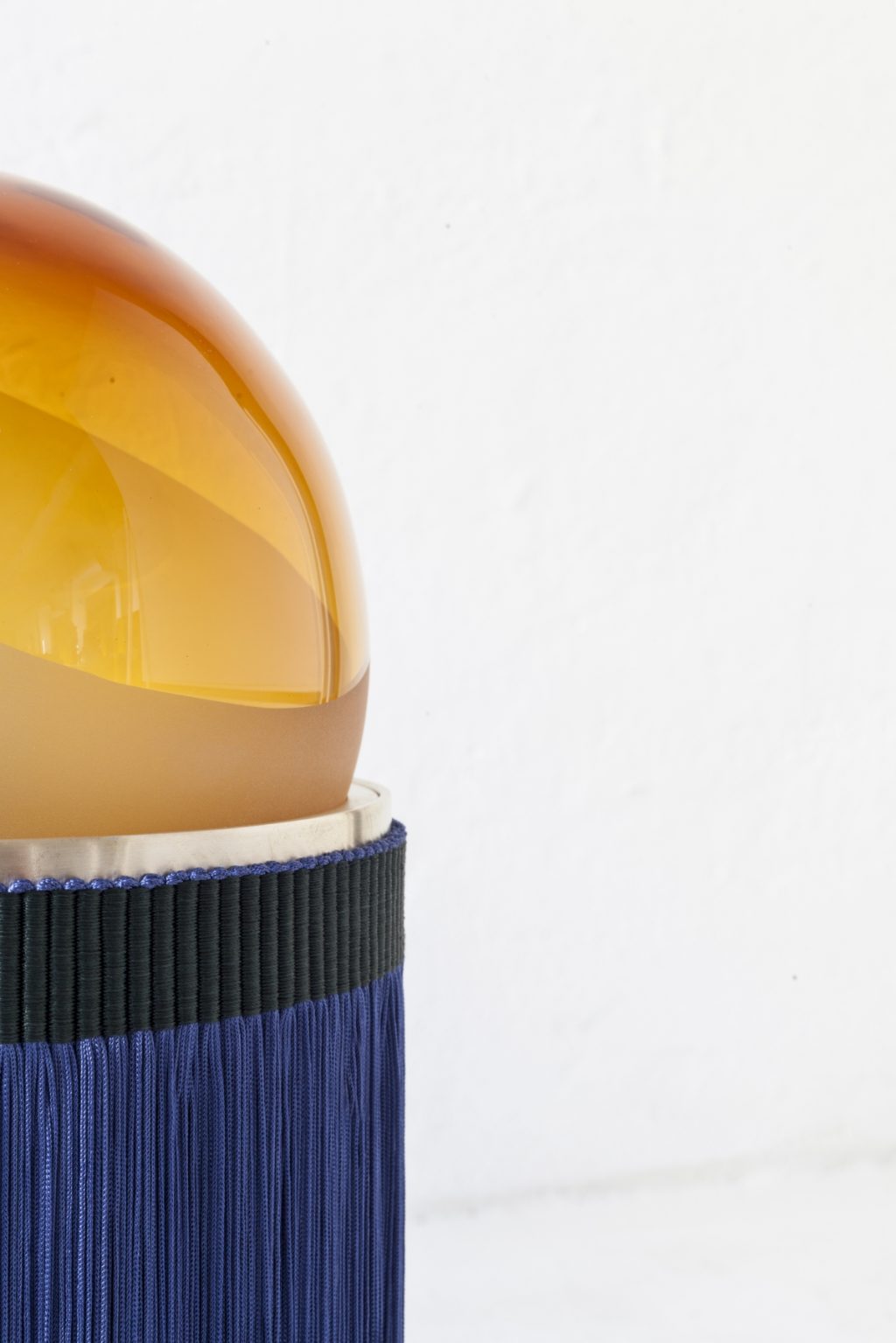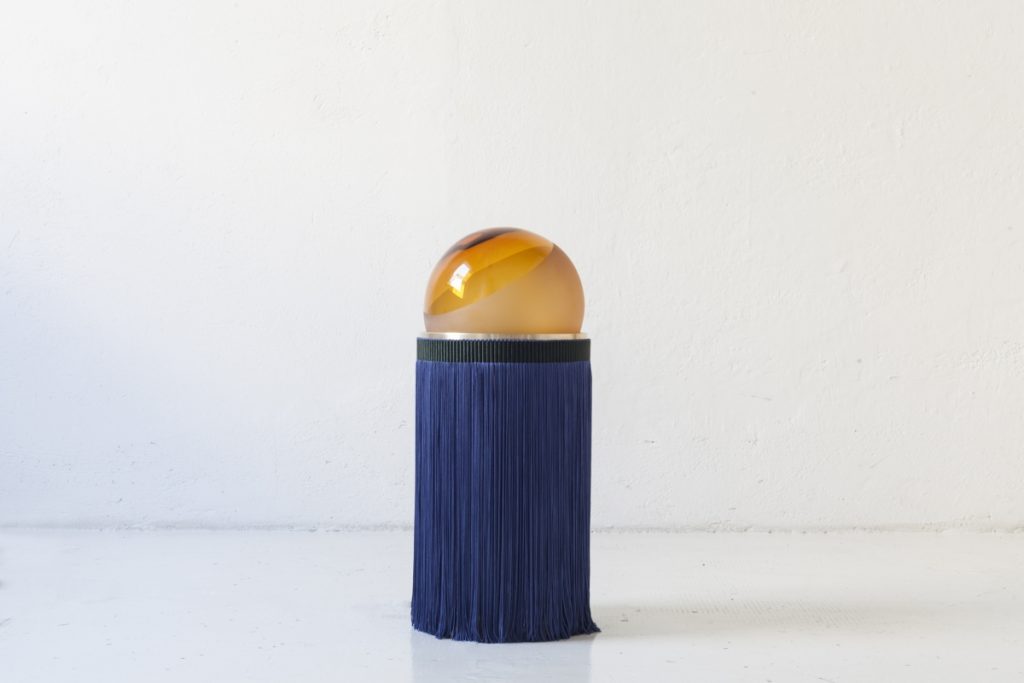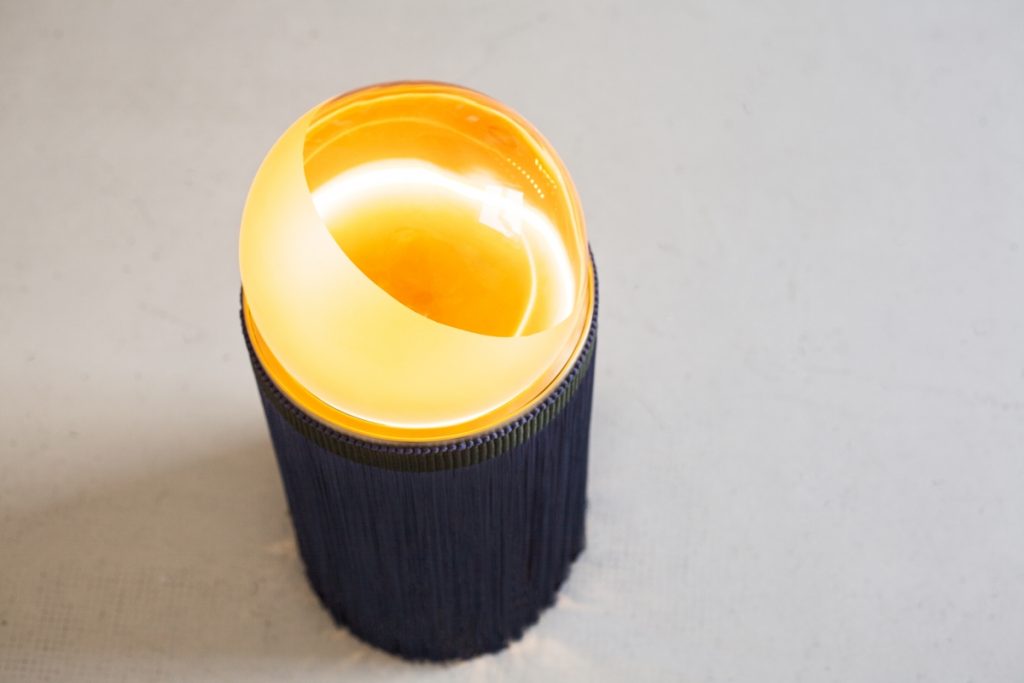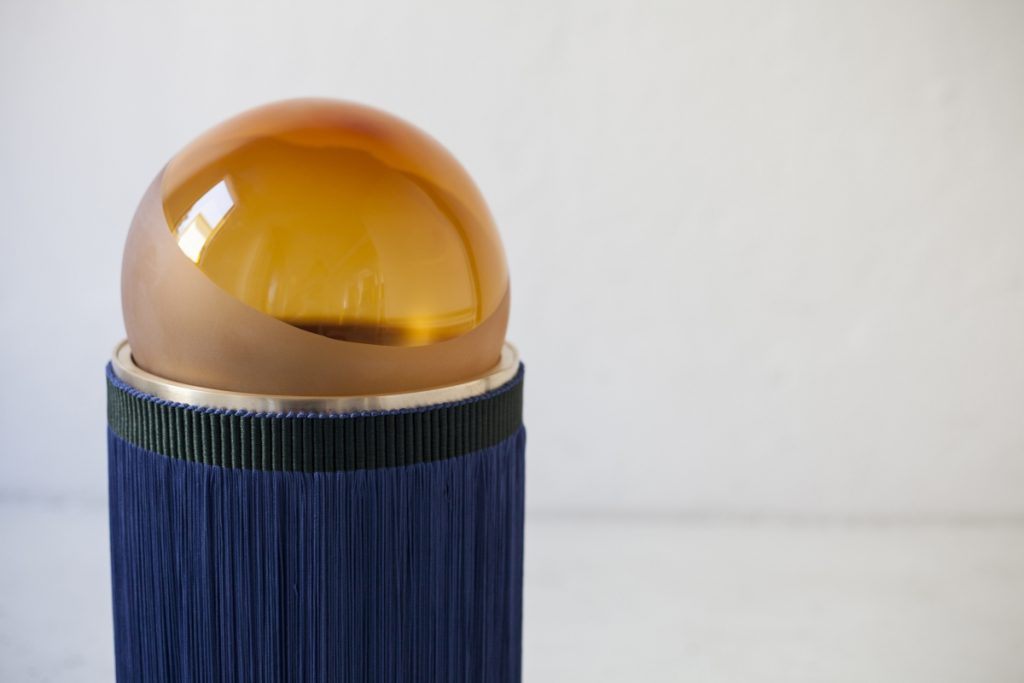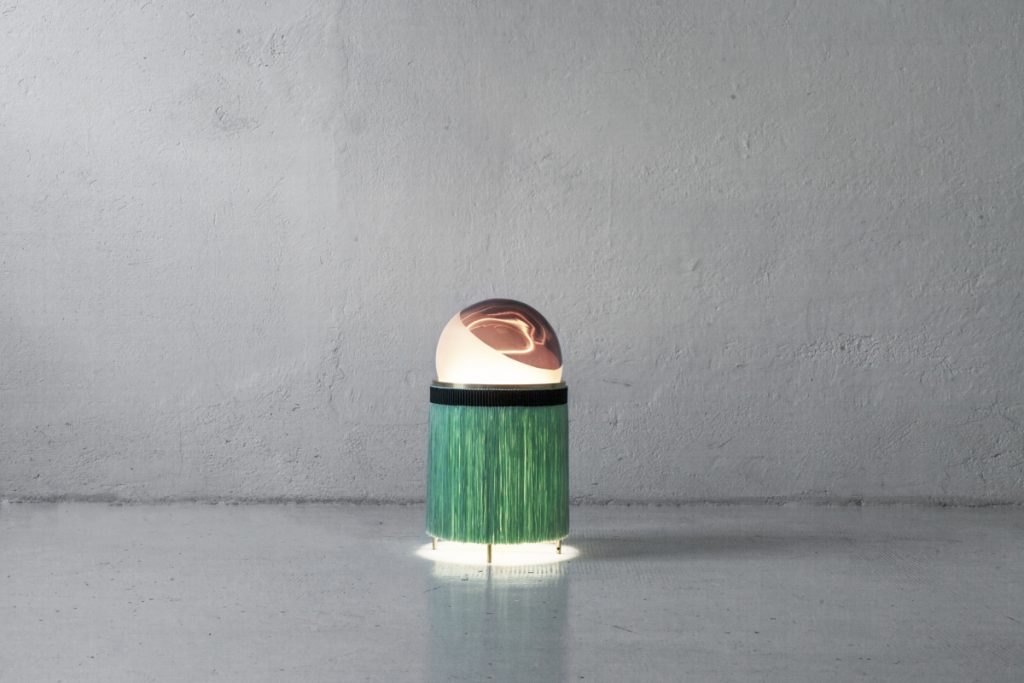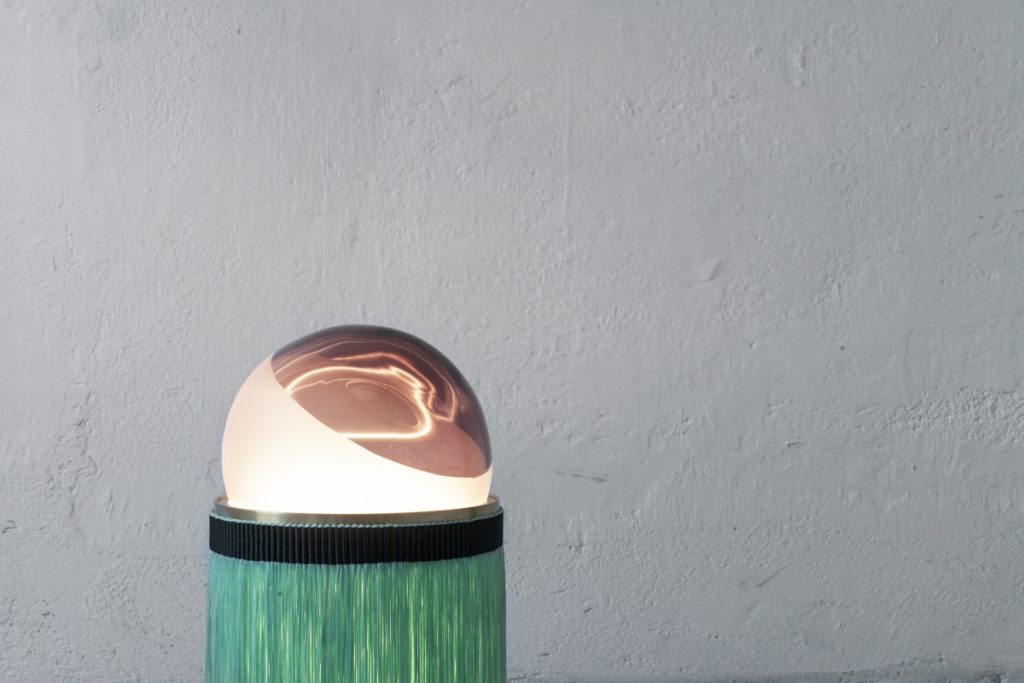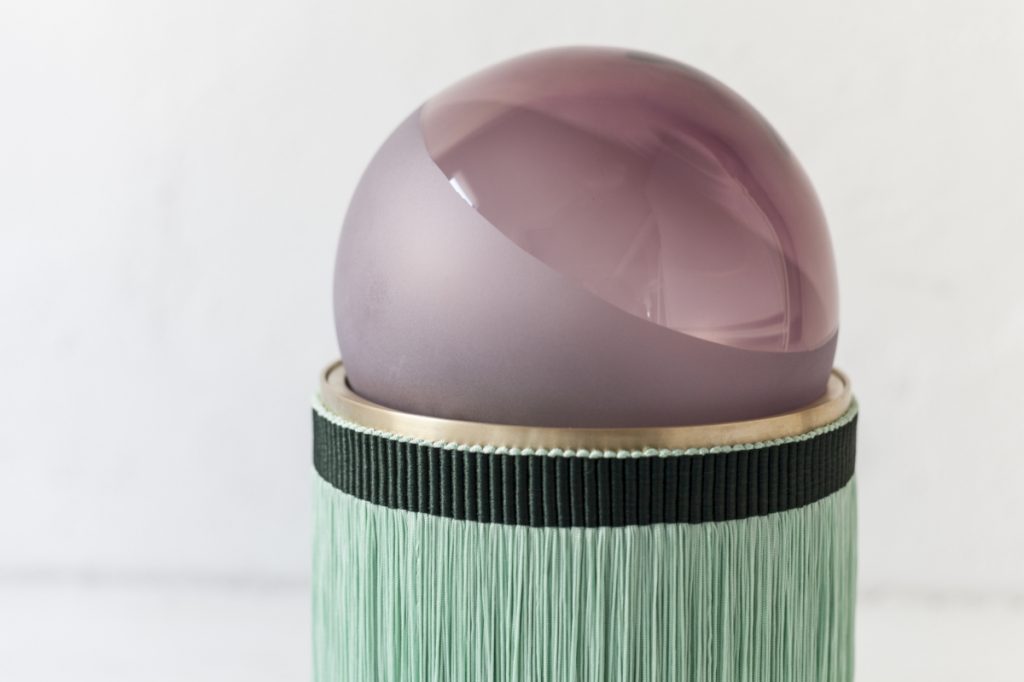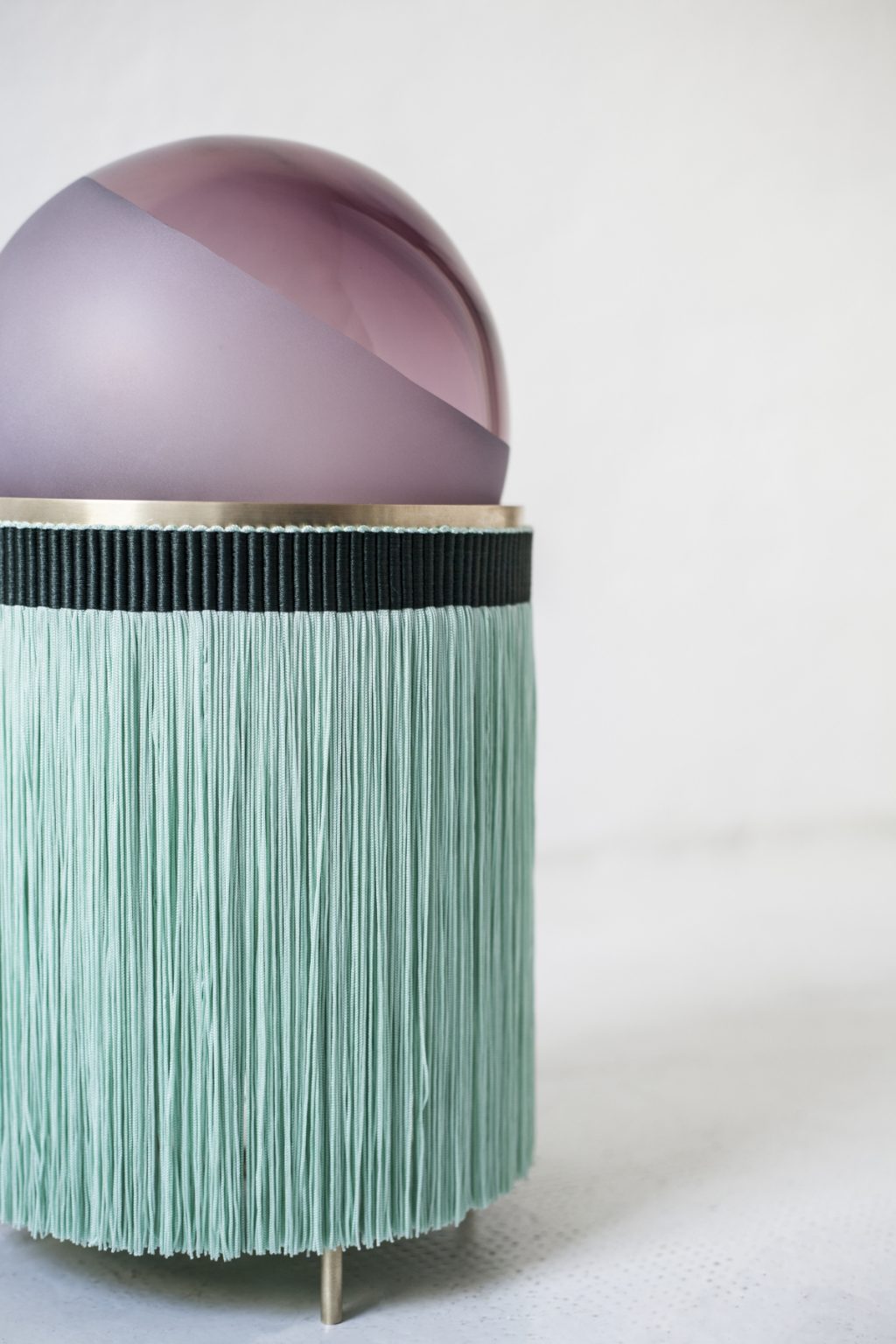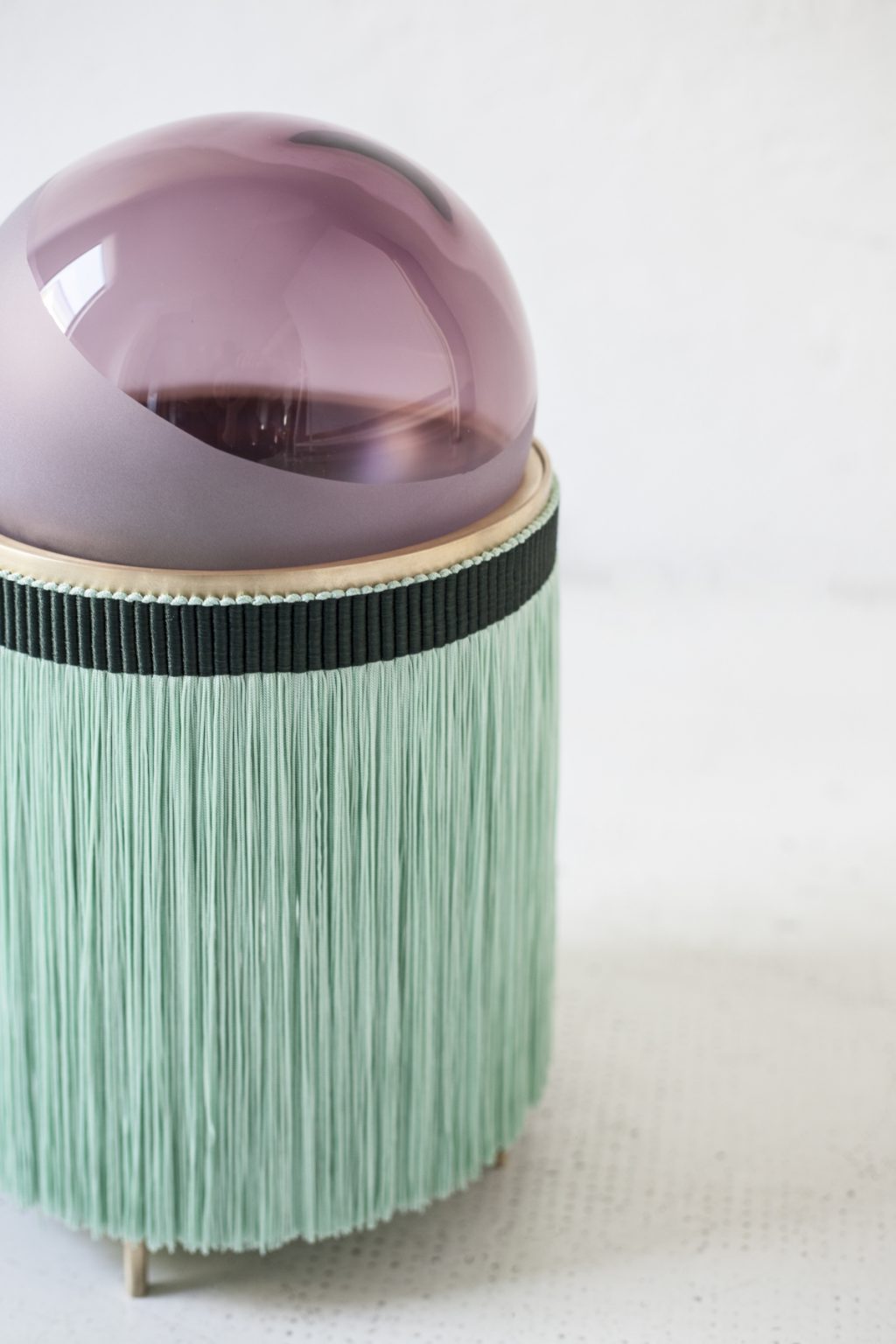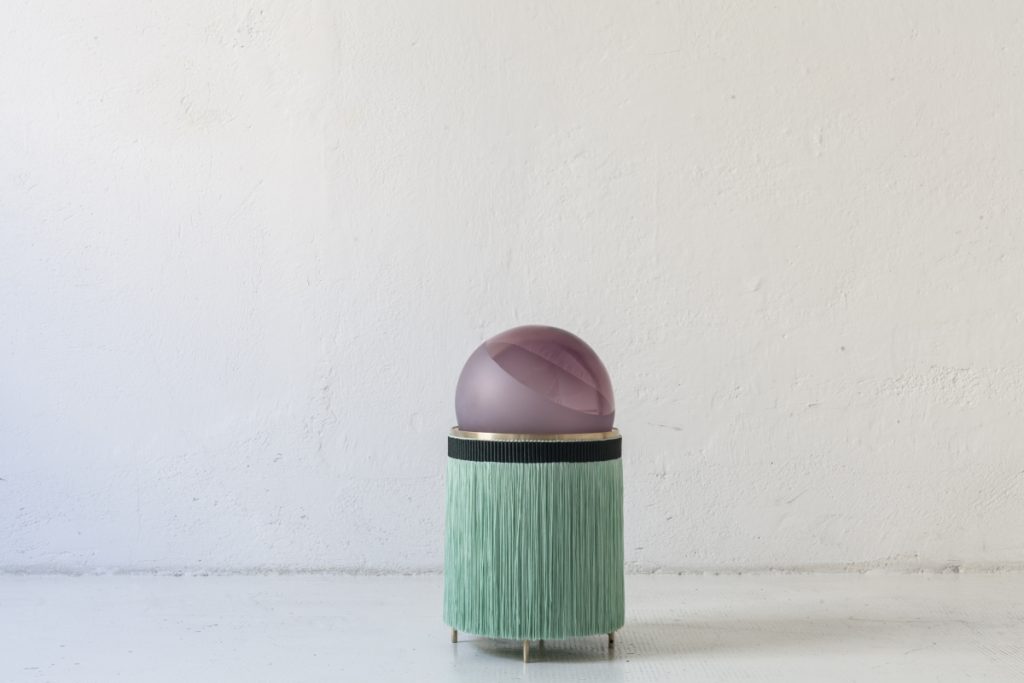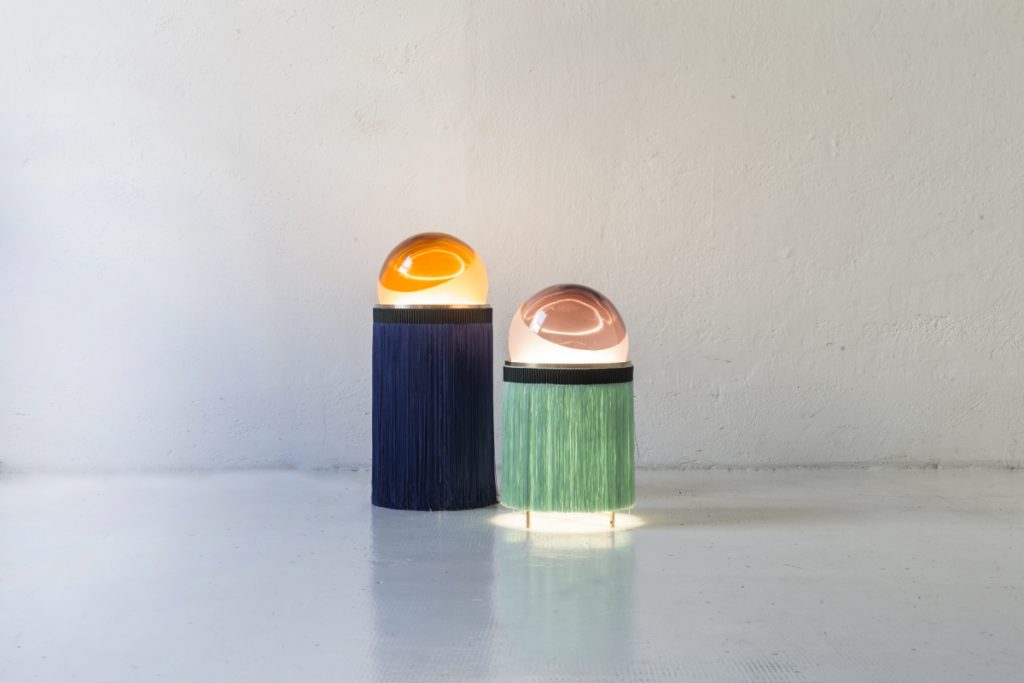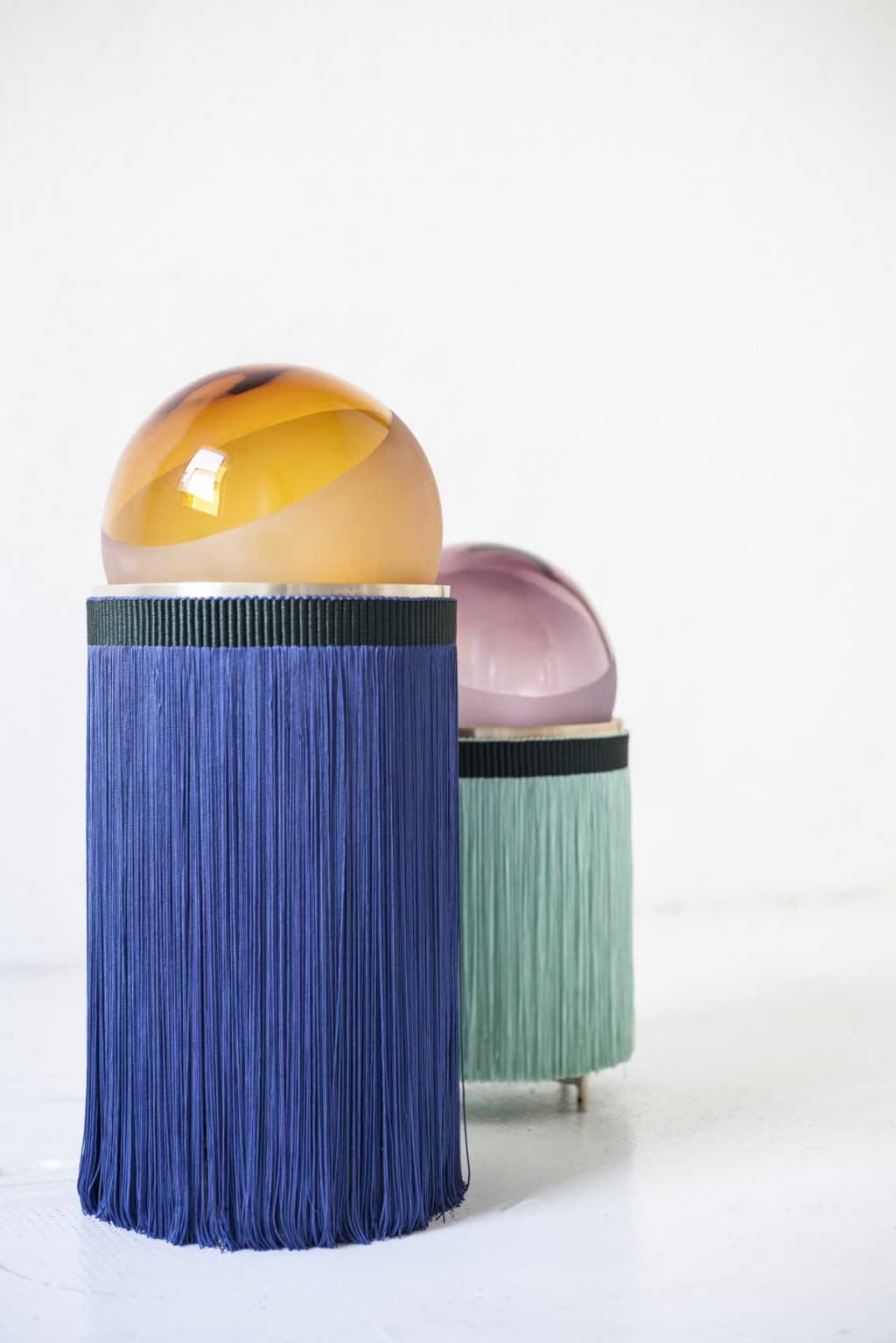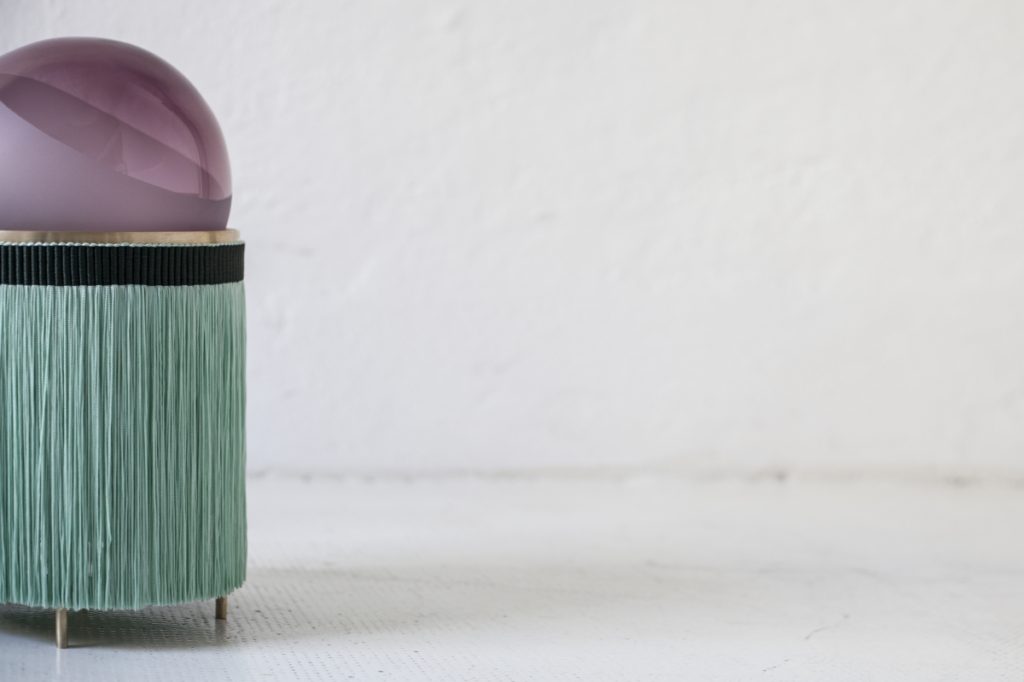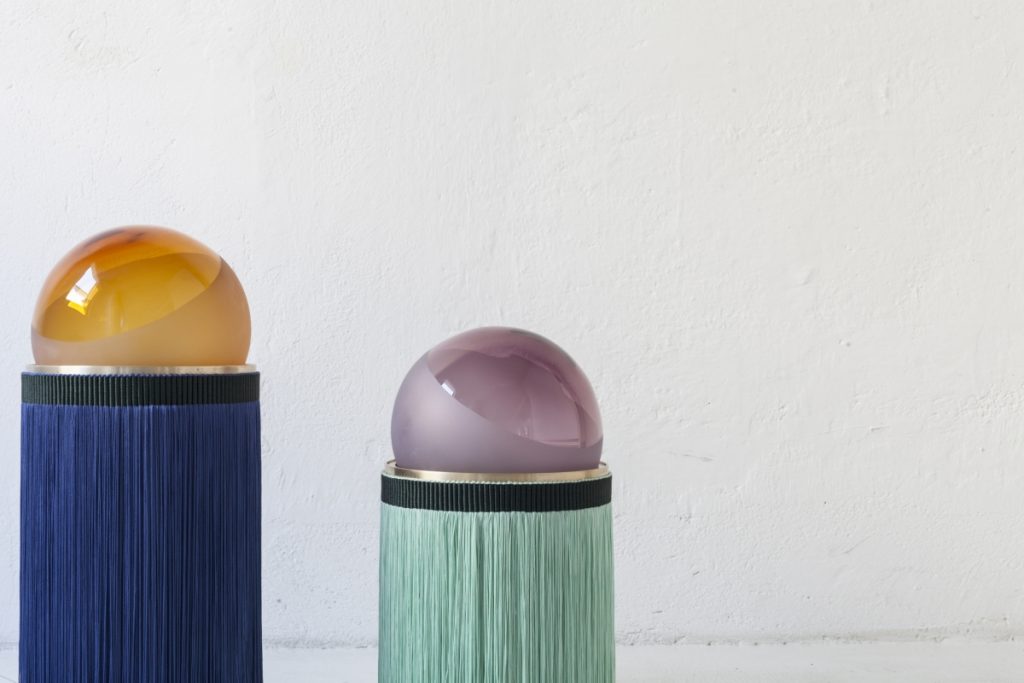 4 - 9 April
Magna Pars
Via Tortona, 15
Hours: am 10 - 8 pm
Credits photo Martina Scaravati