Babah and Tulip, the new seating collections by Chairs & More, preview of the Salone del Mobile 2015 it has been modified: 2022-06-03 di
Babah and Tulip are the two new seating collections that Chairs & More will present at the Salone del Mobile 2015 and of which we offer a preview.
Babah (design Roberto Paoli)
It is a captivating, elegant and full of personality seat. It presents composure of lines, proportions and tones that make it both classic and innovative.
Its essential figure is softened by the decoration of the back, which gives it a slightly retro touch and a timeless aesthetic.
Thanks to these characteristics, Babah fits harmoniously into environments that are heterogeneous in terms of style and intended use. The structure is in rigid TECH fireproof polyurethane while the base is in metal with 4 legs or sled.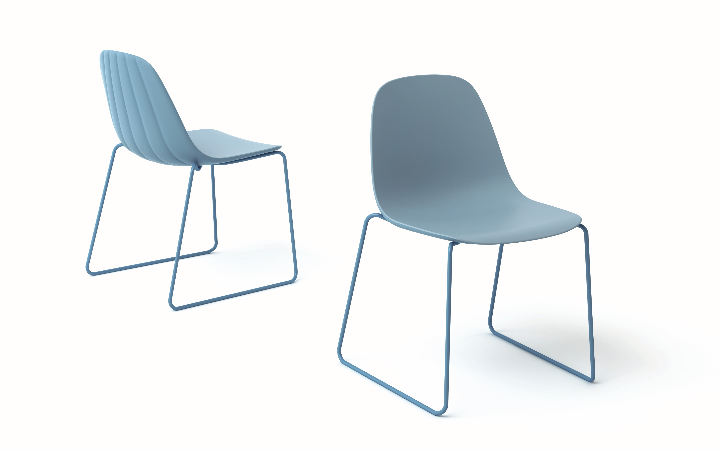 Tulip (design by Kazuko Okamoto)
It is a program of multifunctional armchairs which, due to the design and the variants available, is proposed as a new seating concept.
Tulip comes in two variants - small and large - which differ not only in size but also in shape and ergonomics.
Tulip small, regular and symmetrical, is an armchair suitable for different environments: dining rooms, offices, relaxation areas or waiting rooms. Depending on its destination, it can be accessorized with a small metal top.
Tulip is a large sitting completely innovative features an asymmetrical shape and a handy pull-out table, elements that invite to its operational use and comfortable as the consultation of computerized, reading or consumption of food and drink. The two variants can be combined together to create groups of workstations.
Both versions have the shell in soft polyurethane painted in water and fire retardant, while the legs are in natural ash. The style is very gritty and playful, characterized by a harmonious set of curved lines and rounded elements. The available colors are delicate and current such as blue, gray, white, yellow; or strong and decisive like tulip red and black.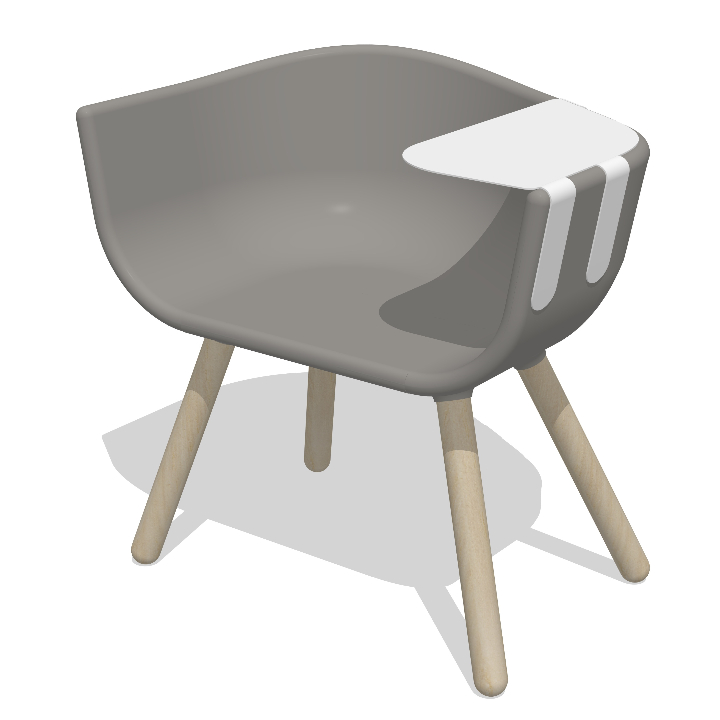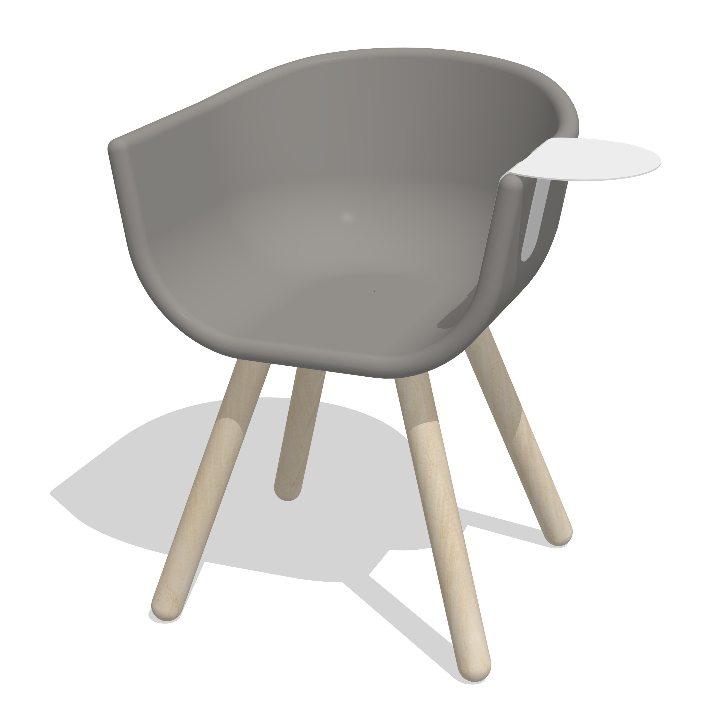 More information here