2015 Cristalplant design contest: the awards ceremony at the Fuori Salone in Milan showroom of Antoniolupi it has been modified: 2022-06-03 di
A unique, showroom Antoniolupi Milan, for an event not to be missed: the awarding of the Cristalplant® Design Contest 2015.
Located in the heart of the Brera Design District, in Porta Tenaglia, the showroom is designed to provide a new context for discussing design and groped to define the traits of the future.
Opened in 2008, immediately became a point of reference for architects and interior designers. Moreover, for the Salone del Mobile and on the occasion of the award ceremony of the contest, the showroom will be completely renovated and expanded.
On the design mood, again topsecret, Andrea Lupi comments: «to best present the 2015 Cristalplant® Design Contest we decided to present the extension of the showroom, designed to enhance the display of the winning objects».
In this environment the exhibition function becomes weak. The scenographic-aggregative space is made up of micro settings that break with the classic conception of the showroom and which present themselves as ideas and proposals for a totally new area aimed at exchanging ideas and knowledge.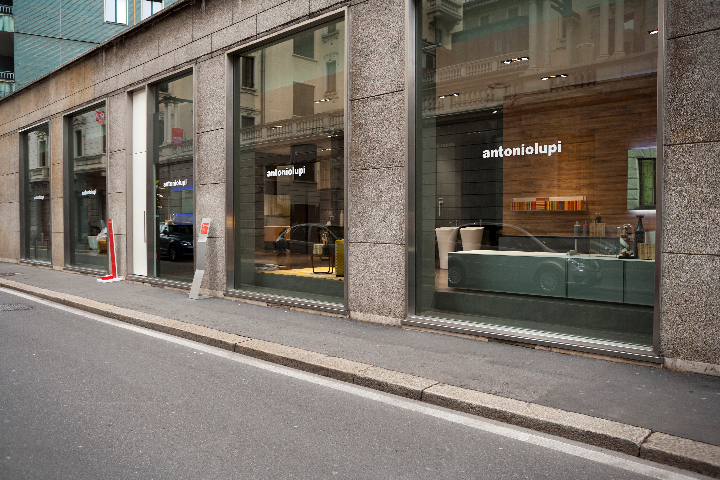 In this unique setting, the prize giving of Cristalplant® Design Contest.
This year the two design categories were also divided by age target:
- the YOUNG DESIGNERS (born after 01/01/1980) had to design a complete line or independent products for bathroom furnishings in Cristalplant Biobased, also combined with other materials (excluding bathroom fixtures and small accessories);
- the SENIOR DESIGNERS (born before 01/01/1980) instead had to present independent products for bathroom furniture for the contract category in Cristalplant Biobased also combined with other materials (excluding bathroom fixtures and small accessories).
The winning projects will be initially implemented in prototype and subsequently included in the catalog Antoniolupi.
The showroom will be open during the Salone del Mobile (14 / 19 April 2015) from the 10.00 21.00.