Roll up your sleeves with "The Traditional" tattoo recipes it has been modified: ‭2014-05-27 di
The Traditional recipes are illustrated by applying tattoo on the forearm. The subject emphasizes the gesture of "roll up their sleeves" while cooking and helps to remember the steps of the preparation.
Pass on the recipes is part of the traditional culture of each country.
With Traditional exchange recipes is also fun; The act of transmission extends from the family size, where the recipes passed from mother to daughter, to a wider audience with the aim of proposing new ways to test and spread good recipes, healthy and traditional.
Provide the backdrop to the culinary scene is the world of tattoos, especially the style Traditional, from which the project including the name and some elements, re-interpreted and translated into key culinary.
Born for the contest prize Liss design 2013 and awarded the second prize in the category 'Rite', "The project dedramatizes traditional behavior, that of the preparation of food through manual cooking, conveying a message food through the original use of the body, which becomes image support guide for the realization of a recipe."
The idea came from the combination of the passions of two young designers: Marina Cinciripini_ interior designer and passionate about cooking Sarah Richiuso_ product designer and illustrator.
The collection includes the organization of the recipes in packaging issues; within each there are four recipes and ingredient lists necessary for the realization of each dish, with the respective doses. The packaging is made of ecological papers line Crush Favini, obtained from by-products of agro-industrial processes that replace up to 15% of the cellulose from trees.
Depending on the color of the paper differs from the basic collection special edition designed to collect recipes dedicated to traditional events, or people with special culinary needs.
The recipes are available in Italian and English.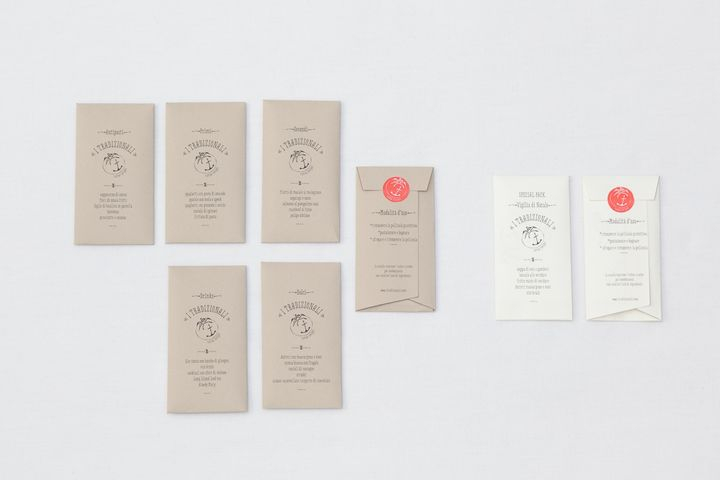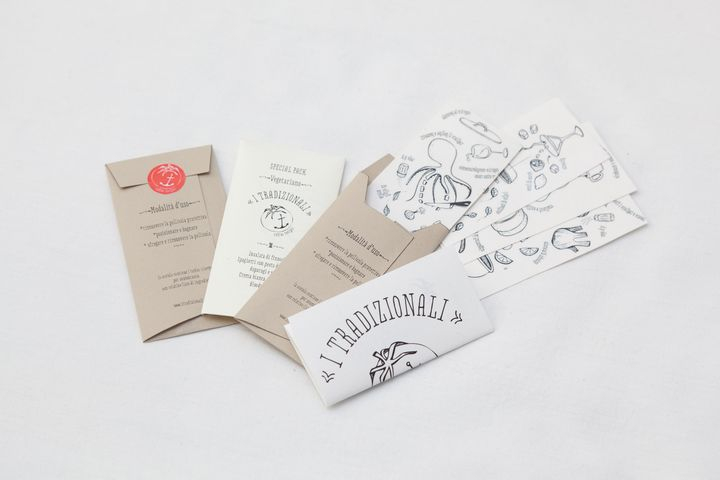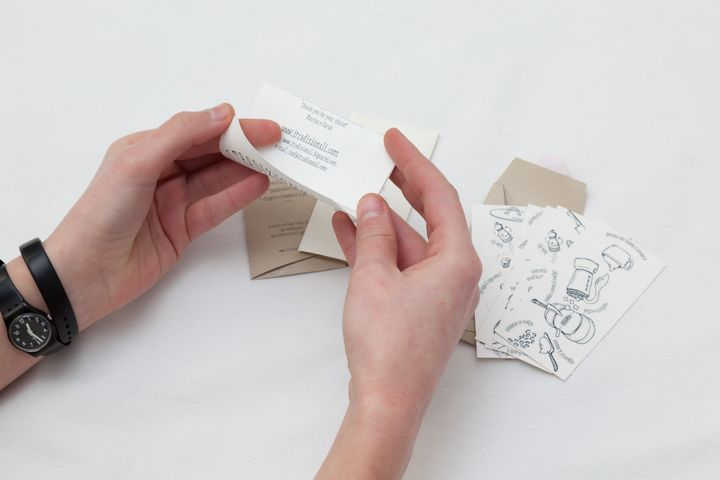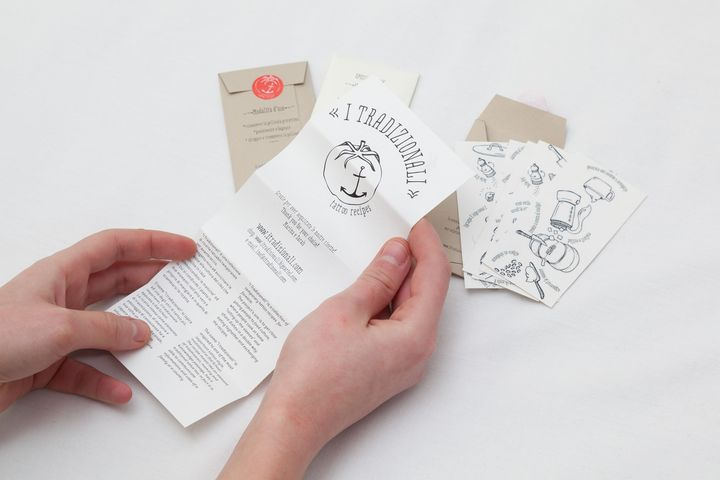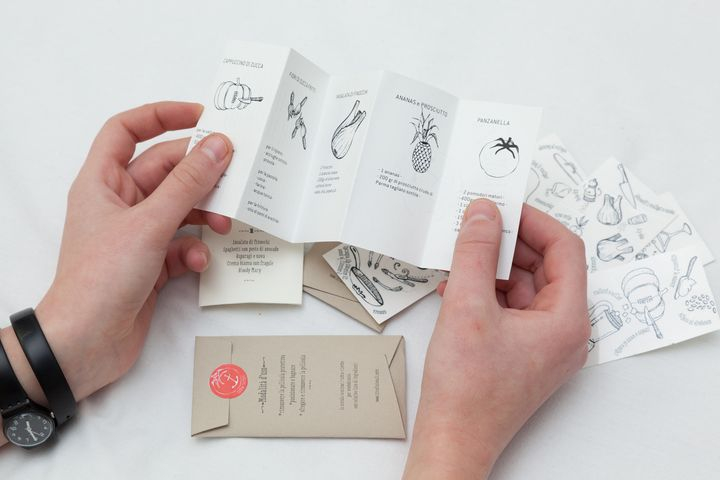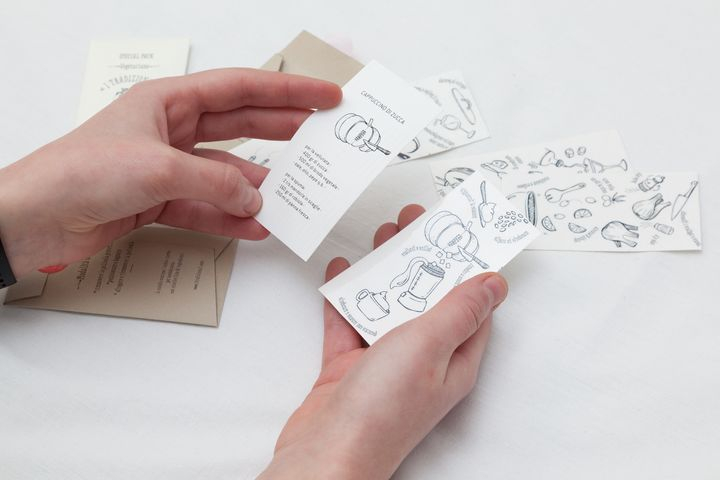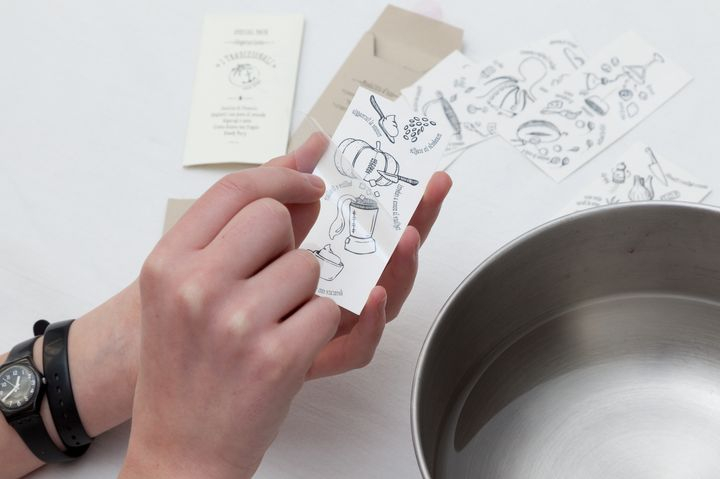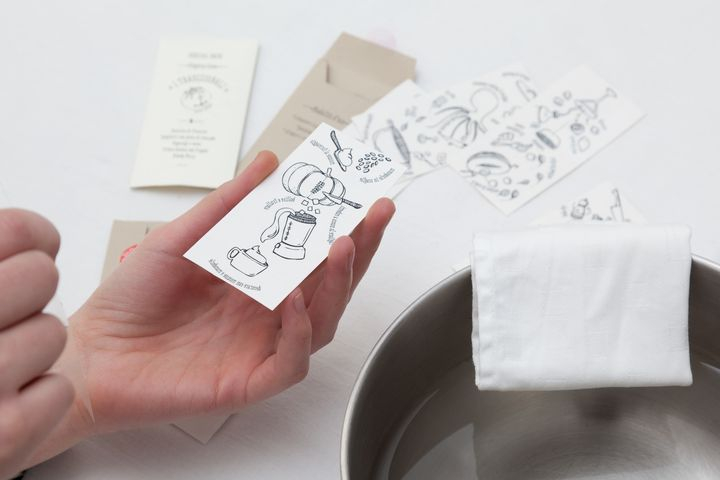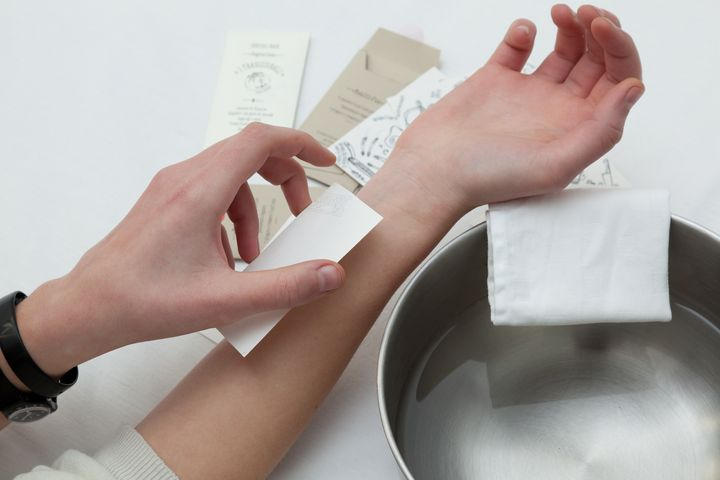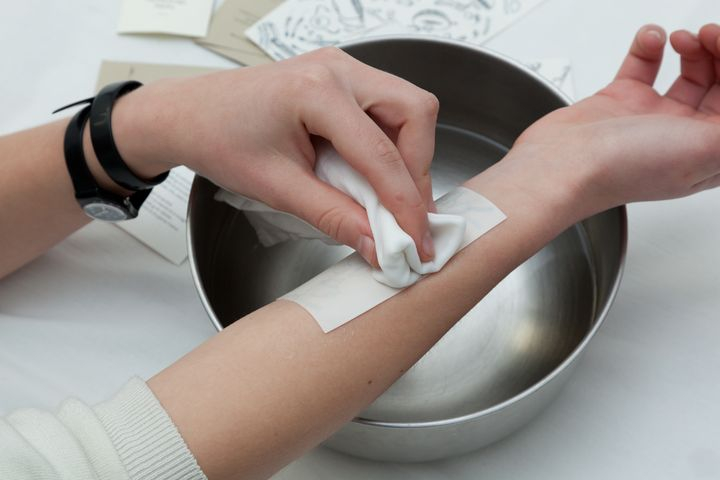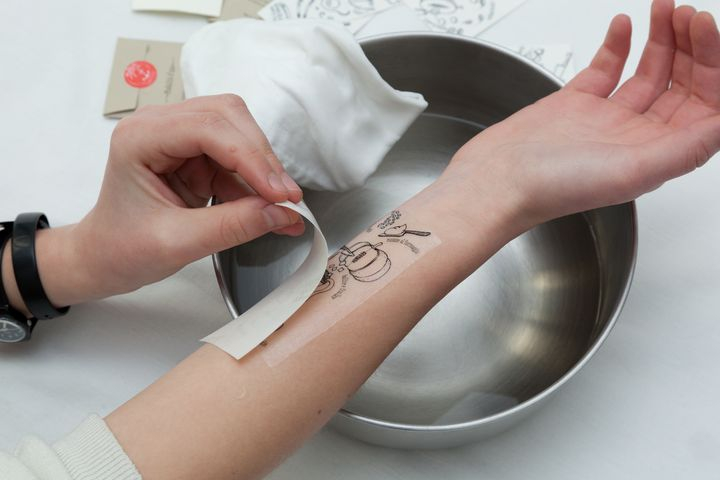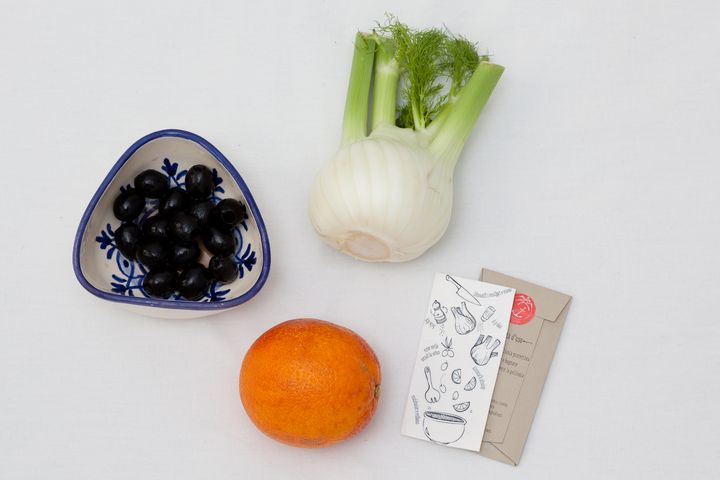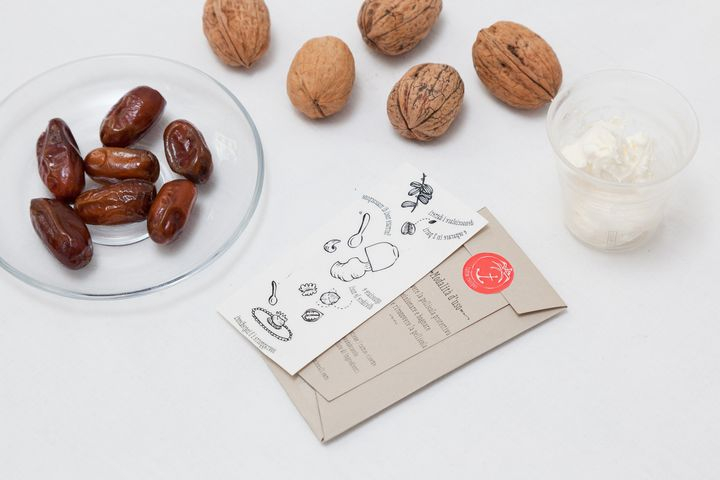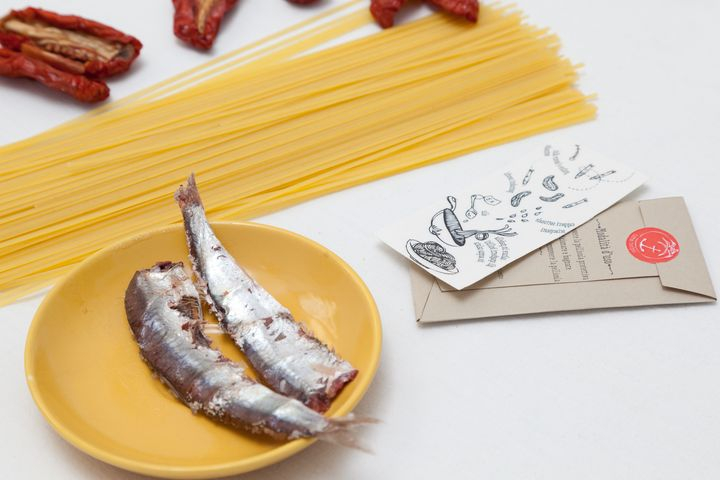 The project will be on the crowdfunding platform Eppela 14 until June.
Financed on the platform you can buy a preview of the tattoo in special edition.