light rays and matter contrasts: MATT In-es.artdesign it has been modified: 2013-07-17 di
Craftsmanship, Italian taste, quality materialsThese are the features of Matt, the new collection of designer lamps designed by In-es.artdesign. A true hymn to matter, Matt includes three lines: Lavagna, Cemento and Nebula, all exclusively molded by handWith materials profoundly different, but share the ability to convey tactile sensations and inimitable atmosphere.
Matt is a line of lamps that evoke memories, feelings, works of art.
Blackboard is meant to evoke positive images, which belong to the life of all of us, as the first day of school, the drawings on the bench, colored pencils. Its distinctiveness is the surface, specially made to be written and then deleted, just like a blackboard, lived day after day in a playful and light.
Cement is a lamp high-impact material, bridge of dialogue between the outside, made of cement paint, as well as domestic, in Nebulite® colored.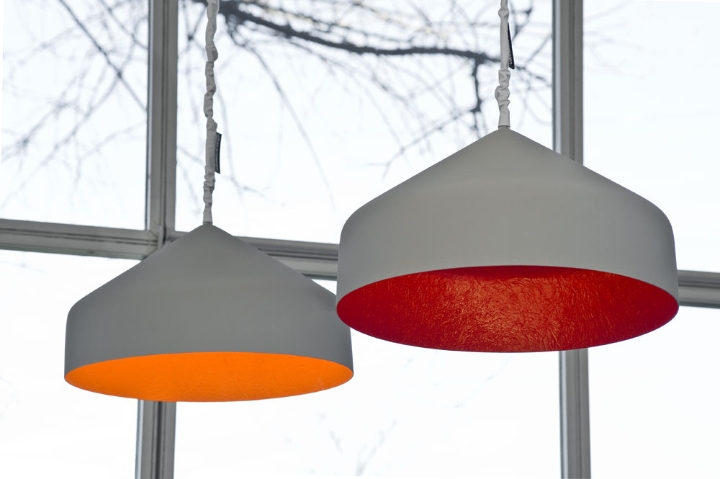 Nebula has a smooth, polished, almost marble, peculiarities that arise from the use of Nebulite®, innovative material composed of resins and fibers, designed to enhance the power of light.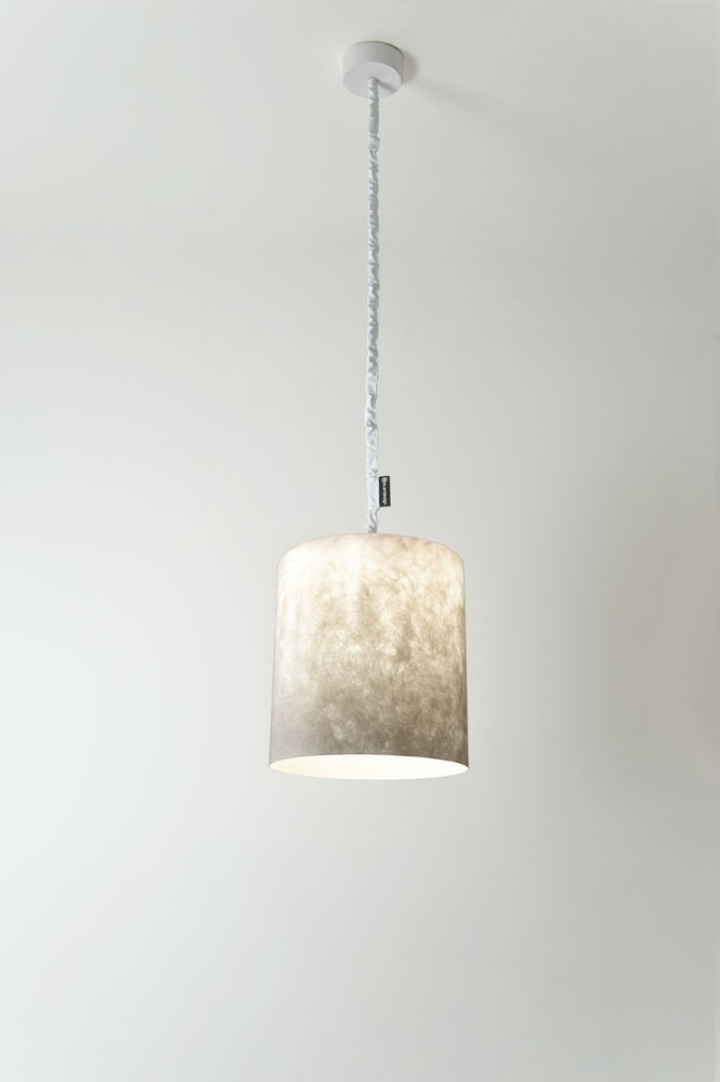 The collection Matt is just one of many new 2013 made for In-es.artdesigndall'artista-designer Oçilunam, dynamic and cosmopolitan mind whose aesthetic inquiry is based on the centrality of light as matter, form and symbol.
In-es.artdesign born in 2003 as a new creative project in the Italian industry: art and design, (in) and internal (es) internal, light and shadow, in a unique blend to create lamps and elements for ' interior design. Today the company operates internationally in 18 countries. Part of the production is made in limited edition, with unique pieces of fruit artistic interventions targeted. A revolutionary concept that escapes the traditional canons of Industrial Design and Crafts, through the centrality of a new figure: the artist-designer. Key feature of the company is the careful attention to detail and choice of materials. Each product undergoes strict quality control to ensure excellence.