The new shower collection Smart by Disenia it has been modified: 2013-07-17 di
Ideagroup presents the new series of shower SMART by DISENIA, harmonious encounter between minimal elegance and practicality.
The new proposal Disenia is characterized by the door that locks onto the fixed glass through 2 hinges glass-glass (glass thickness 6mm). The duration of the hinges is guaranteed by functional tests extreme, involving tests of 50.000 opening cycles.
The solidity of the structure is given to practical functional arms or bars, which can be exploited for the '"hanging" inside. The glass of the shower can be positioned flush and paviemento containment system water ensures maximum grip. The cleaning of the shower enclosure is facilitated by the absence of tires in the profiles and clean lines and minimal.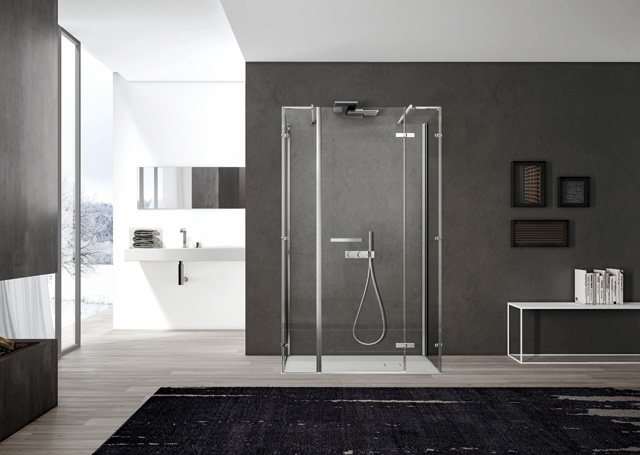 SMART is available in four solutions designed to meet all the needs of space: niche, two-sided box, three-sided box and sopravasca.
The choice of shower trays for the Smart collection varies between the Join in Tecnogel and the Plano in aquatek, available both free-standing and flush with the floor. The walls inside the shower enclosures can be customized with the exclusive wall covering of the Join collection, in the same color as the shower tray of the same name.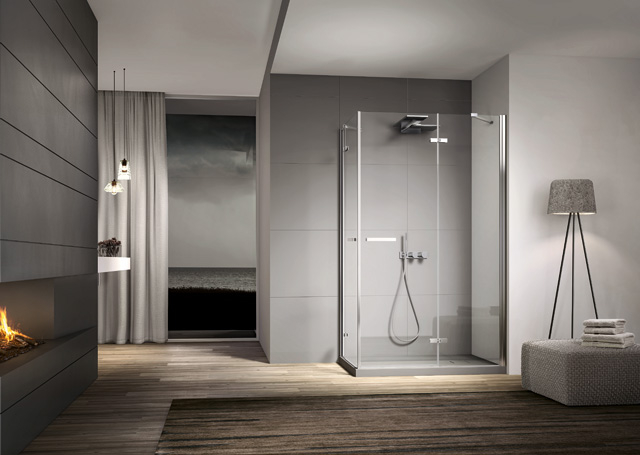 Every detail is designed to the smallest detail, creating a contemporary product, which is suitable for all types of bathroom environment without sacrificing maximum functionality.
For more information visit Disenia.it