Armchair with ears Beau Fixe by Inga Sempa © it has been modified: 2015-11-08 di
The armchair with Beau Fixe ears Ligne Roset it takes shape from the childhood memories of designer Inga Sempé and from the simple combination of the two main elements, the structure and a duvet.
Once the Beau Fixe armchair with ears was defined, it was flanked by a footrest and a two-seater sofa, forming a collection.
The structure works like a large pliers that grips a duvet between the jaws formed by the main uprights. The clamp segments it and folds it into rectangular panels to form the armrests, seat, backrest and ears. The structure usually disappears under the padding, while on the armchair with ears or on the Beau fixe sofa, it remains visible, an opaque black metal line that sinks into a soft and swollen mattress, divided into symmetrical rounded rectangles, "Like a spoon in an Italian meringue." This great vise that unites metal with fabric is the common thread of the collection.
Also designed by Inga Sempé is the fabric that covers the Beau fixe seats:
"To counter the calm of the Beau fixe collection, I wanted to combine it with a fabric that animates it and makes it distinctive. Referring to the seats composed of straight lines connected by drop or arched curves, I created a motif that reproduced the succession of interspersed strokes and points, sometimes connected, according to an irregular rhythm. From a distance it appears to be a thick thread fabric, a kind of tweed, but it is simply a canvas print. It is not at all figurative, but it can resemble a morse, a brail writing, or a stylized representation of grains on a stem or trees along a road. The meticulousness of the motif allows it to be printed in bright colors while maintaining its discreet character. "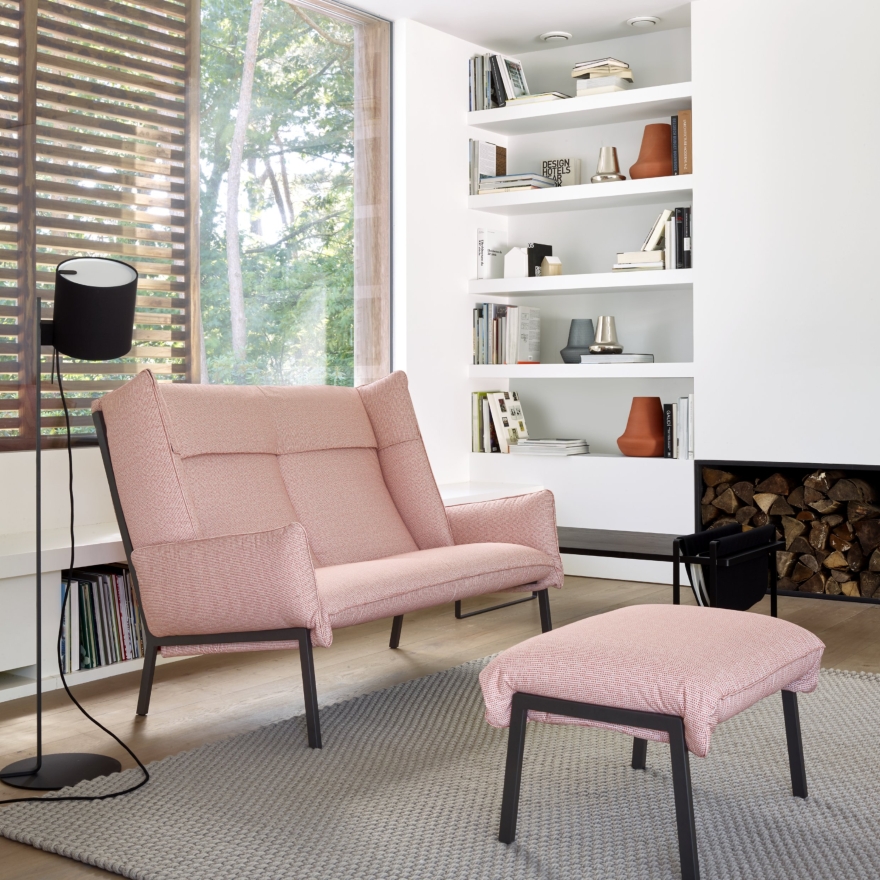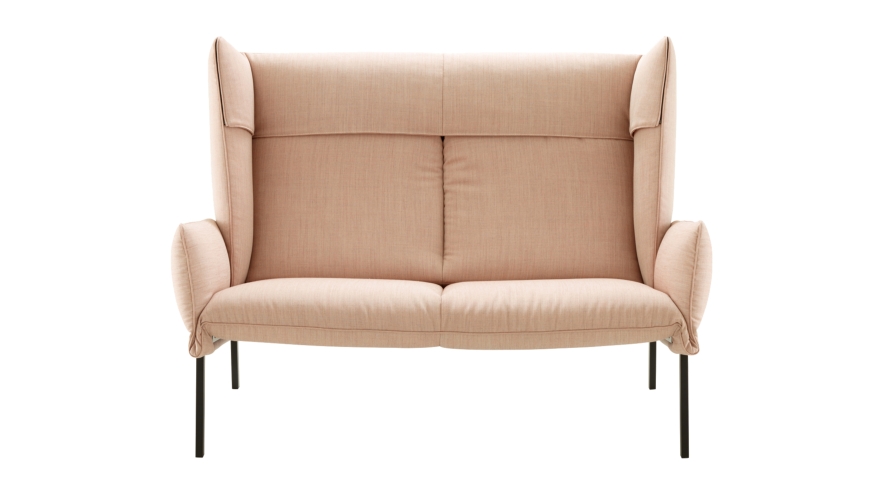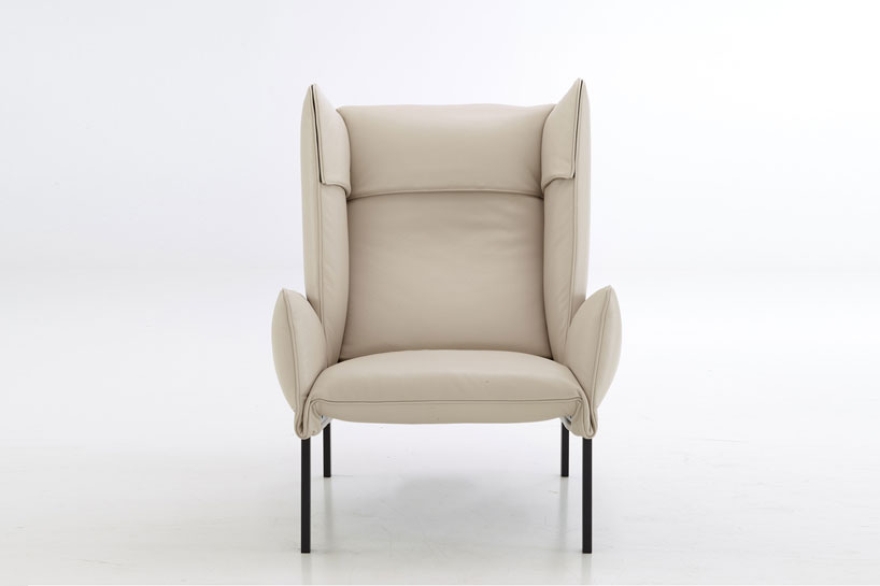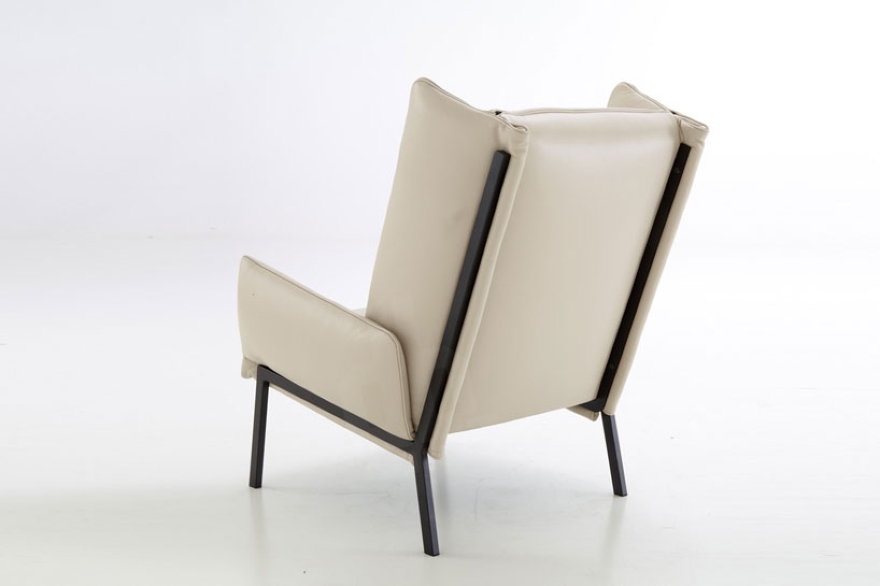 Technical features
Frame seat and back in steel frame meccanosaldato secured to the base. The external structure is padded with polyurethane foam 36 kg / m3 - 2,8 kPa and polyester wadding 100 g / m² (quilted lining).
Basic rectangular steel pipe 30 20 mm x lacquered matt black epoxy paint. protective shoes.
backrest suspension with vertical elastic bands. Suspension of the seat with layers of steel wires suspended on Pullmaflex steel springs, individual in the case of the sofa.
Suspension with elastic belts for the pouf. integrated cushions for backrest, headrest and armrests in polyurethane foam high resilience Bultex dominant 36 kg / m3 - 2,8 kPa.
integrated seat cushion foam dominant Bultex support 38 kg / m3 - 3,6 26 contact kPa and kg / m3 - 1,4 kPa.
quilted linings contact batting 200 g / m² polyester, excluding the head lining (100 g / m²) compared to the back and secured by means of zipper and snaps.
Sewing / Lining - Design of the model highlighted by tone-on-tone trim finish.
removable cover, preferably with the help of a professional.
2 140 seater sofa L P A 106 97 43,5 sitting ig ht
Armchair P L 80 106 97 A ig ht sitting 43,5
Footrests L P 66 42,5 43,5 A