Design self to Roman Quarter it has been modified: 2013-06-04 di
SWART temporary exhibition: at Turna, trade show dedicated to independent design organized by the cultural Azimut (24-26 May), here for the first time exposed live products e-shop founded by four young Biellesi under 30 .
Exposure attended 22 designers from all over Italy with about 80 products including furniture, lighting, accessories, jewelry, textiles and toys.
The space K-Hole, in St. Augustine 17, in the heart of the Roman Quarter, was the setting for the exhibition: an environment of great natural beauty, characterized by intermediate floors wooden caisson and an appearance resulting interaction with many events dedicated to the culture and contemporary art housed in the recent past.
Young SWART, using simple materials such as cardboard, wood and polycarbonate, were able to illuminate the K-HOLE self-production, enhancing products and space.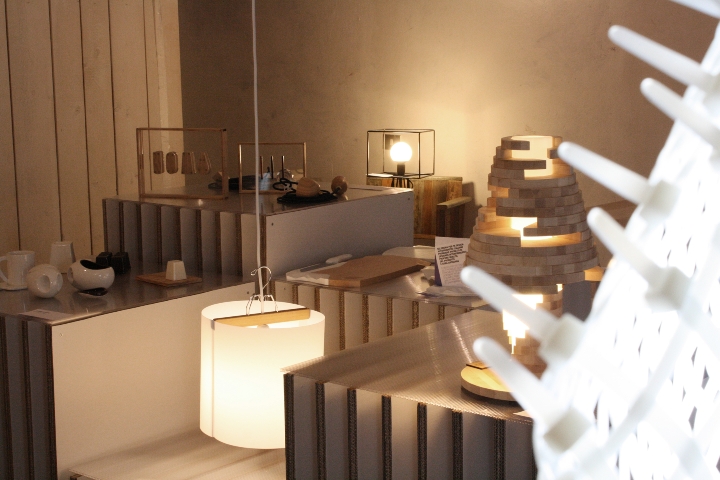 A web of white cotton from which descended lamps to illuminate entrance and main space, two white panels specifically designed to give verticality hosting bags and accessories created the frame for 12 elements with different heights achieved by the union of white cardboard and blue cylinders on which were exposed lamps, ceramics and accessories.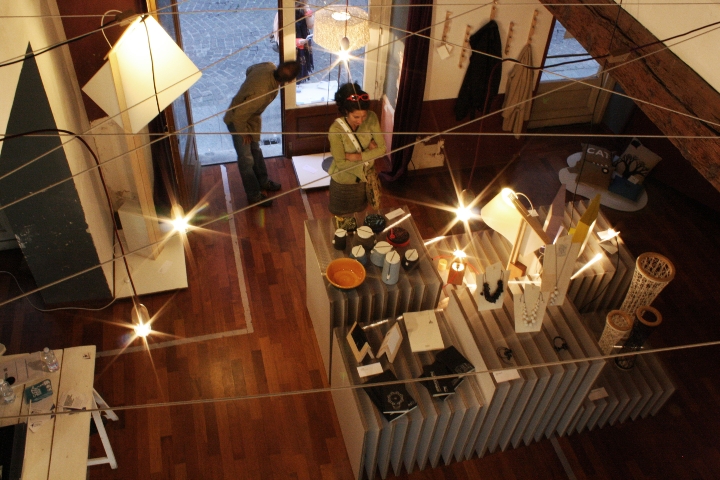 The passion for the "first material" of craftsmanship such as wood, ceramic and steel, for the intelligent reuse of objects and waste materials as components of new products, the search for simplicity and elegance of form, the quality of the project and realization were the common thread that many visitors, more and less experienced of the sector, they noted moving through the exhibits.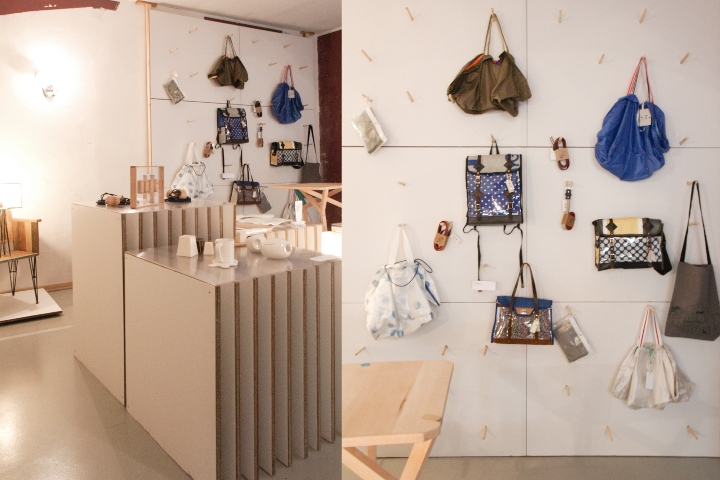 Through this concrete experience SWART wanted to express and show the public the high quality of products achieved thanks to the synergy between craftsmanship and design quality, the quality of which the artistic directors are constantly passing through the direct knowledge of the products and their creators .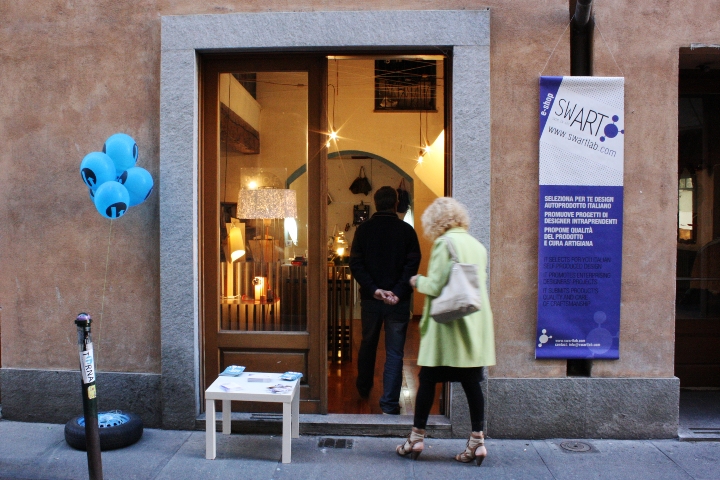 spreads an original selection of products
promotes projects enterprising designers
believes in alternative production systems