"Vintage Style" kitchens by Marchi Group it has been modified: 2013-05-05 di
Marchi Group It has recently introduced the Vintage Style Collection. "Vintage Style " revolutionizes the concept of living by offering kitchen models of originality and a unique vitality that inspired the years' 30 and '40 up to the' 70. The vintage has now entered into our lives through clothes, accessories, decorative objects that have found new life in the modern age as real objects of worship, intramontabilie from distinct charm.
Every kitchen, every finish and every detail of the kitchen brands are designed with meticulous care to ensure real "objects of desire" that enclose passed down stories, Rates unchanged and curious glances.
1956 model
1956 is a metropolitan cuisine that draws on other cultures. The line is distinguished by an original British touch given by the insertion of the refrigerator inside a London telephone box, destined to become the absolute protagonist of the environment. The natural tone of the solid wood gives the composition a refined style, made particular by significant details such as the concrete top treated with steel profiles, the grit sink,
the hood covered in studded aluminum with a patchwork effect and the doors with magnetic blackboard, a useful accessory to decorate with nice memorandums.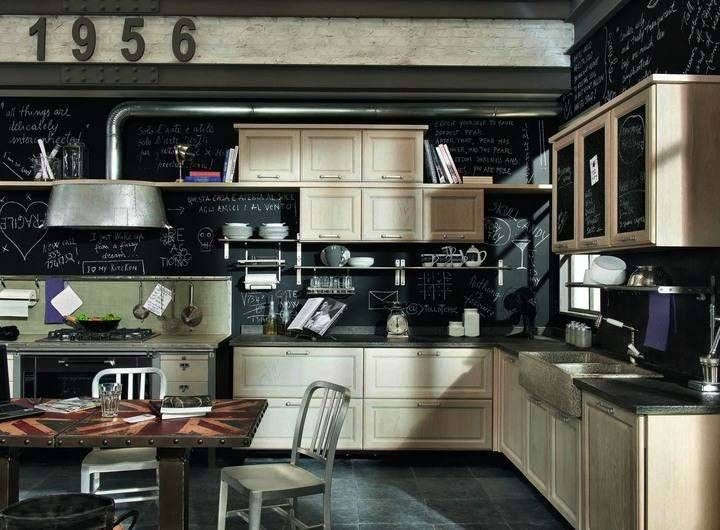 The available top floors can be pebbles, glued laminated marine support and grouted with two-component resins, or marble, sandstone, concrete (made with special resins to support marine laminated), processed by brushing and waxing and finished with steel profile.
Gianluigi Marchi tells 1956 ...
"1956 is perhaps the kitchen that most belongs to me, I designed it with the aim of representing a furnishing solution with great character and capable of giving unique emotions. A kitchen with a decisive and uncompromising design, in which to rediscover the salient features of one's personality. "
LOFT
The LOFT model is inspired by new urban spaces, direct, essential and materials. The decisive touch that distinguishes this kitchen, made of American Walnut, makes it ideal for those who love objects with a strong personality. Practical and functional, the LOFT model is presented in blocks, so that it can be easily placed in any environment. The shades of the available lacquers (forest green, jeans blue, corn yellow and beige) and the rounded shapes that characterize the series evoke the 50s with a modern twist.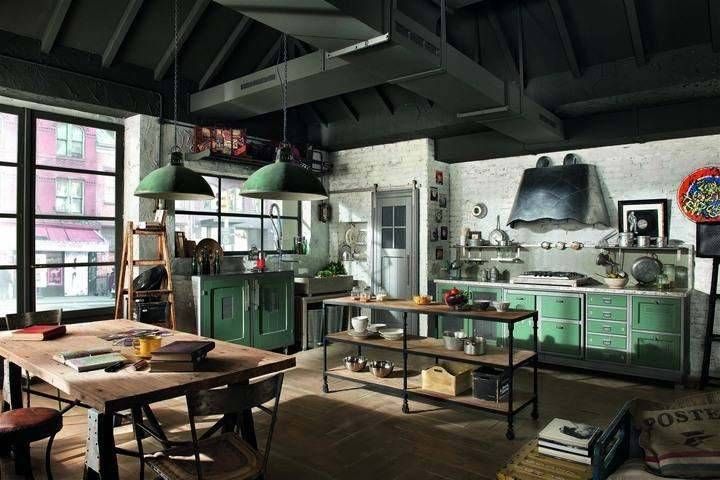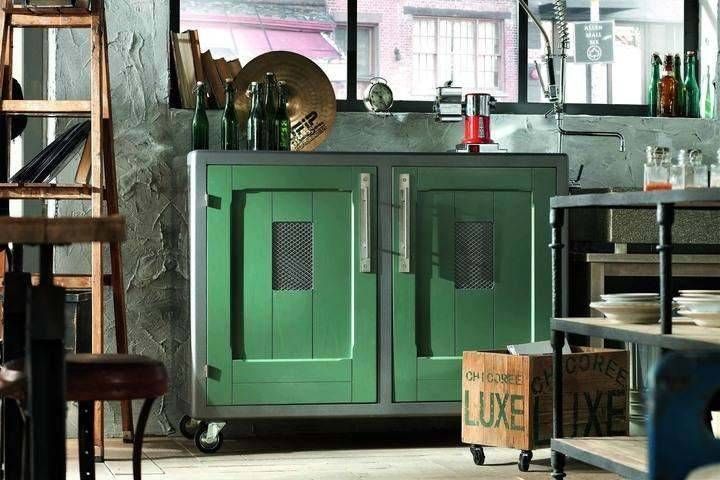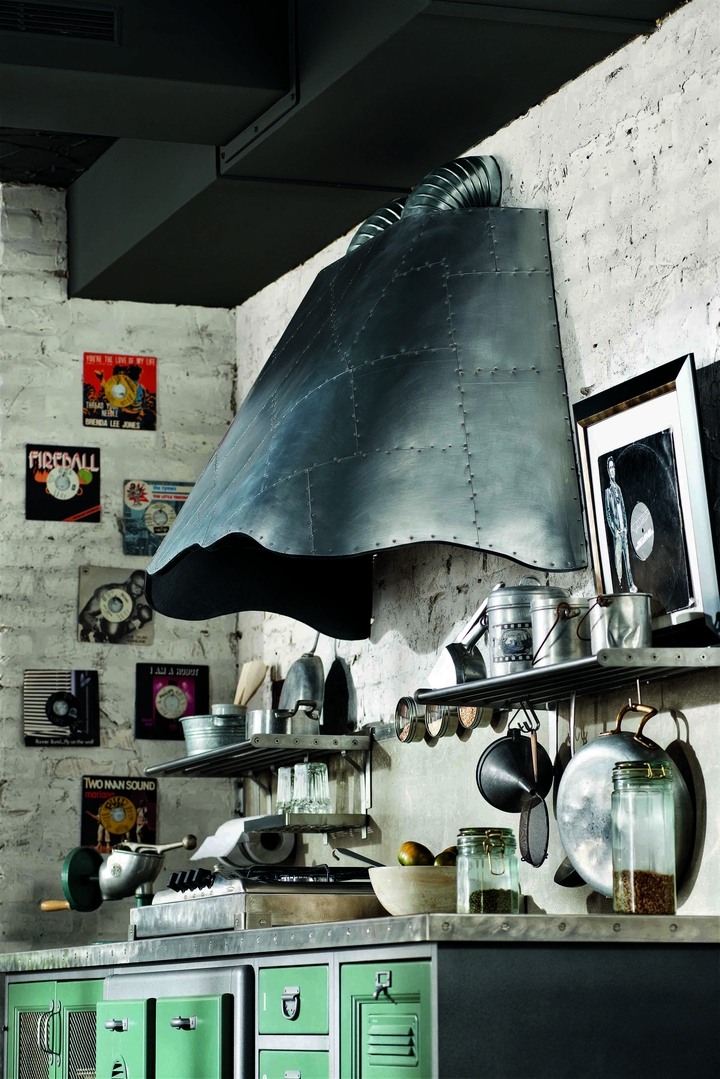 Particular attention should be paid to some key elements: mobile / pantry on wheels with steel top and back so it can also be used as a room divider freestanding; steel hood and fridge / freezer with double doors contraddistinteda an original patchwork effect.
Gianluigi Marchi tells Loft ...
"Loft is dedicated to those looking for an exclusive and at the same time provocanteed product was progettatapensando functionality, allasolidità and never praticitàsenza to combine the fascination and prestige that only a personalitàpuò so rich solution impart to the whole house."