Bram Vanderbeke / Woven it has been modified: 2012-07-23 di
Woven, Is a desk Original drawn by Bram Vanderbeke which creates a personal workspace so that you can maintain greater concentration, but without losing contact with the surrounding environment.
"Woven is a desk, or rather an exceptional workplace. A desk that has won its place in space, with a strong identity of the object. But it is also a functional workspace that allows you to stay in touch with the environment. Based on sketches, models and experimenting in the atelier, I looked for an attractive and functional design. In the end I got a piece of furniture in which I fold eight wooden sticks, weaving them together as in a tissue, in order to surround a work surface leaving gaps between the slats. "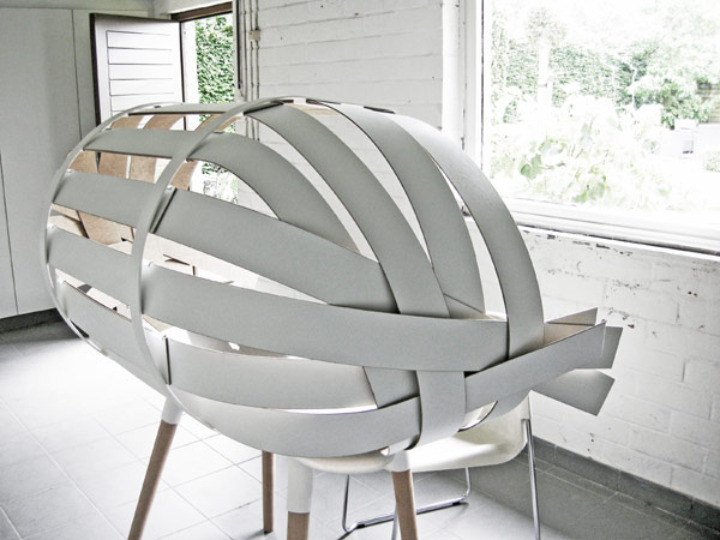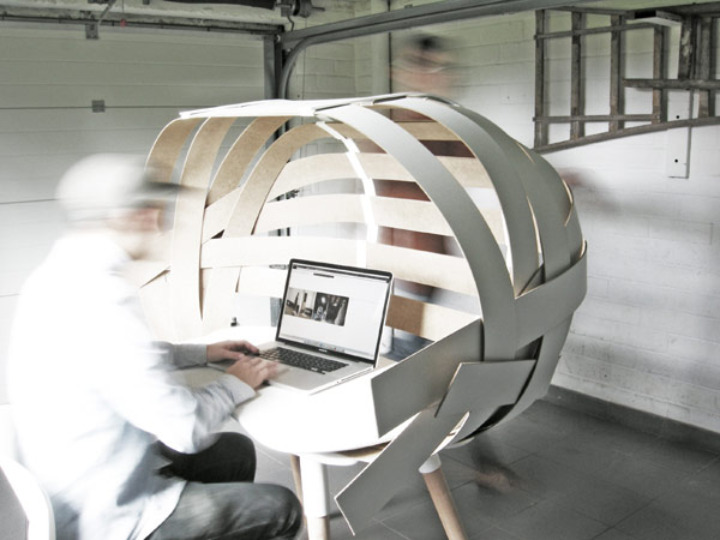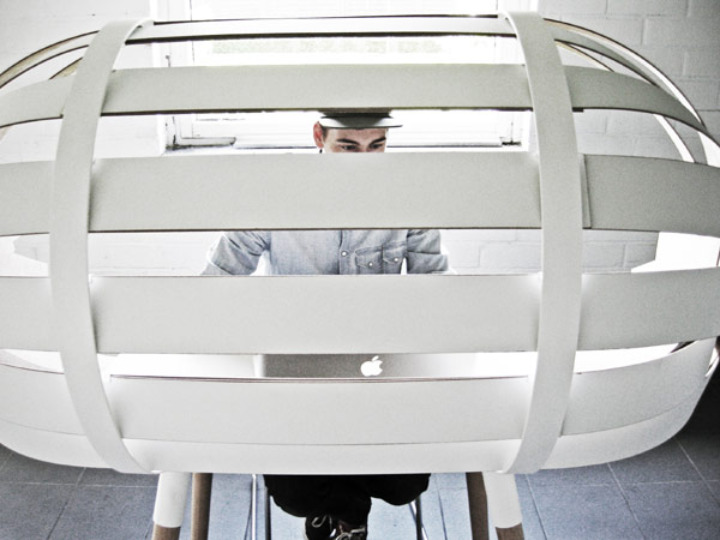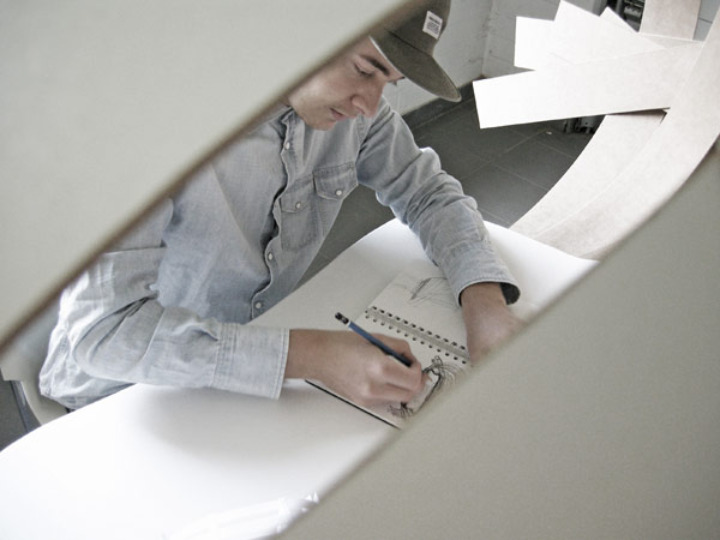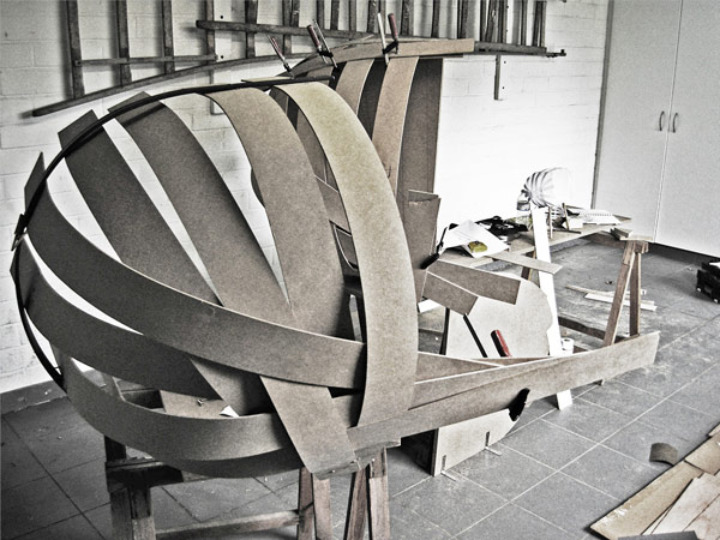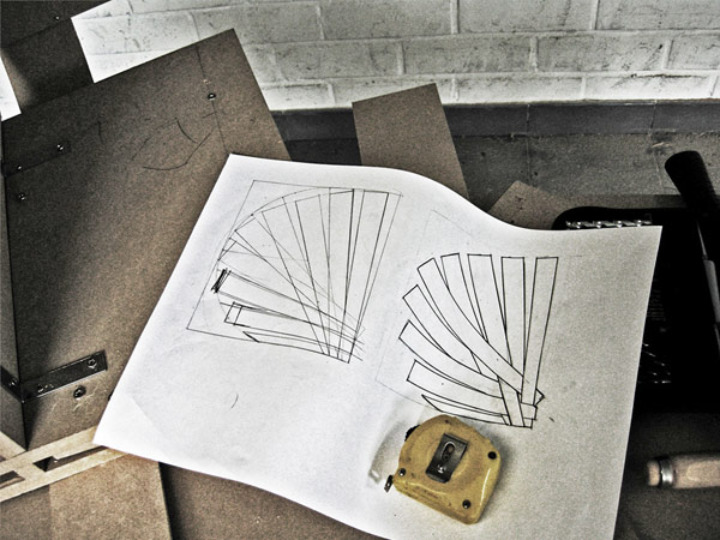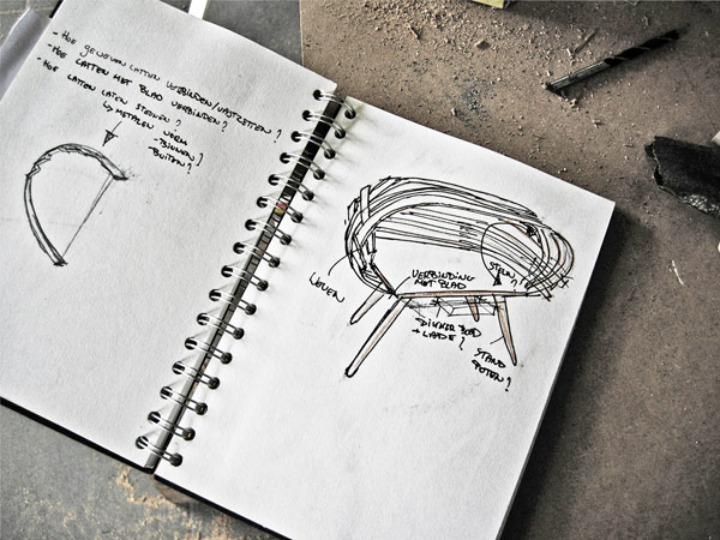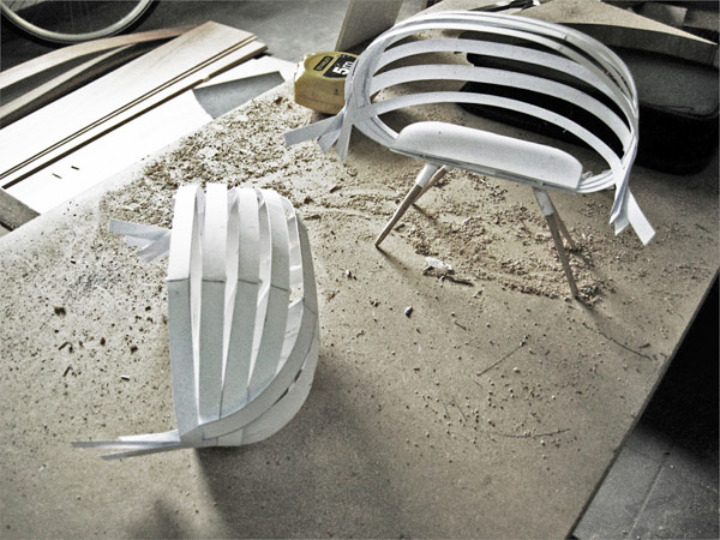 Street: Freshome