STARCK Axor: the first transparent mixer, Fuorisalone 2014
it has been modified:
2014-03-27
di
How to recreate the intensity and beauty of the water in our bathroom? And 'this one of the questions on which for years has been questioned Axor, the designer brand Hansgrohe, And now it seems to have found a revolutionary response through consolidated collaboration with the genius of Philippe Starck:
It will be the first transparent mixer to "celebrate the vitality of water and get together with this precious elixir of life" emphasizes the French designer.
"The vortex as a natural phenomenon has always fascinated my father Klaus' sfold Philippe Grohe, Head of Axor brand and grandson of the company founder Hans Grohe "Its never dormant passion for water and the design were decisive in the development of this mixer! In our long friendship with Philippe Starck we also found a true partner with which to create an object that could be sculptural and functional together, engineer, able to make the most of the water in the vortex motion.
E 'then with real excitement that we present to the world the fruit of this mad quest: Axor V (like Vortex) it will be revealed to the public only in the showroom Axor DURINIQUINDICI to fuorisalone 2014, Starting Monday April 7 pv. "
Axor, the designer brand of the German company Hansgrohe SE, offers with its collections "new visions" of the bathroom (Designer Visions for Your Bathroom). In this sense Axor stands as partner of architects, interior designers and users by enabling them to create innovative and original projects. The Axor collections are real high quality aesthetic design tools and technology, guaranteed by design masters such as Ronan and Erwan Bouroullec, Antonio Citterio, Front, Jean-Marie Massaud, Nendo, Phoenix Design, Philippe Starck and Patricia Urquiola. Each of them has contributed to rethink the bathroom from new perspectives. Axor brand manager Philippe Grohe, grandson of company founder Hans Grohe.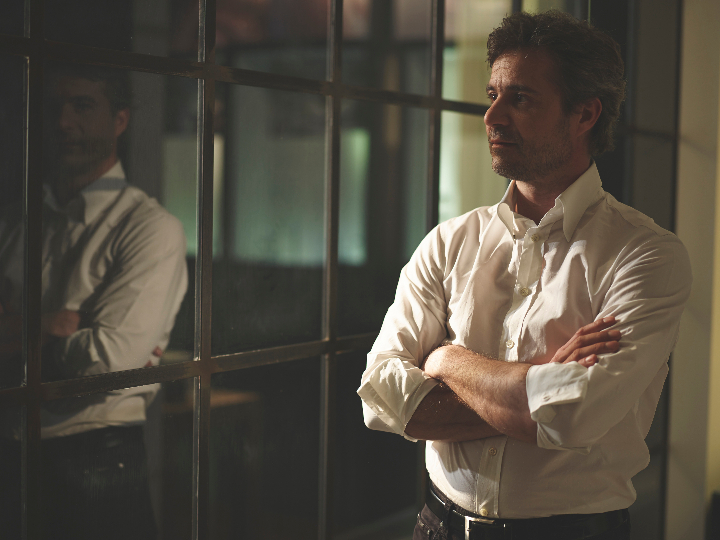 More information about: www.hansgrohe.it