Lampi.One, witty and colorful lamppost to solar energy it has been modified: 2015-01-29 di
Lampi.One is a witty and colorful solar-powered street lamp ideal for lighting avenues, gardens and parks.
Its liveliness and originality makes it ideal for the space dedicated to children.
It does not require an electrical system so it is ideal for lighting impromptu events such as exhibitions, fairs and various events in areas without lighting.
Design: Bruno Petronzi
Manufactured by: General Fer srl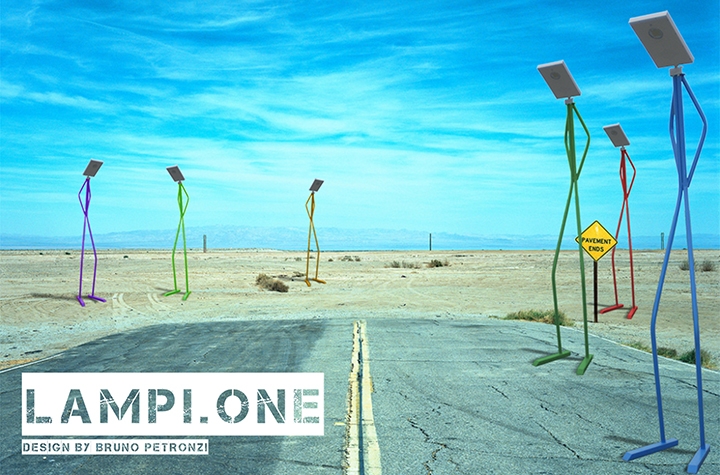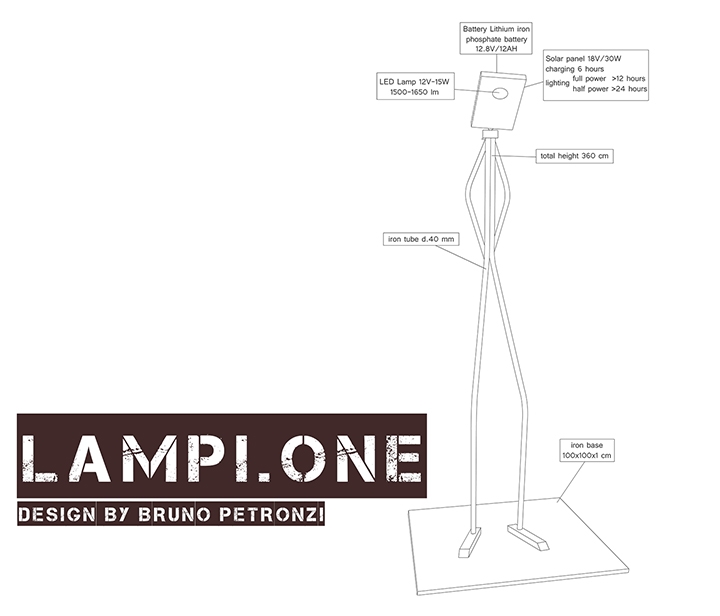 More information here