Mobility and green design: when the car is beautiful and good it has been modified: 2015-01-16 di
Environmental consciousness and rounded appearance by spacecraft: the cars of the future seem to go in this direction, such as ethics and aesthetics.
What emerged from the last Bologna Motor?
The 39 edition held last December saw a record of the issue of sustainable mobility, with a focus on the exposure of green cars, in particular by the French houses (for more details see Chiarezza.it).
Vehicles "good", then, because thanks to power with alternative fuels or electricity dramatically reduce emissions, to the benefit of the environment. But not only the aesthetics do not lose at all, in fact, the design of these babies eco-chic is nothing short of futuristic.
Renault, for example, has very 4 electric models in the pink of its products: the Twizy to Kangoo, Zoe from utility to the Fluence. All four cars in style really ultra-modern, especially the first: the tiny two-seater, called "electric quadricycle", has nothing to envy to vehicles of science fiction sagas.
The curved lines seem to be the must-have for any new car you want to dress to modernity: just think of the Citroen C-Zero, the electricity from the ovoid shape of another French company, or a Nissan Leaf, as more traditional design, but always soft and rounded profiles.
Born even a real championship racing for electric cars: it is called Formula E and you can participate, for now, only very few vehicles, which are supplied in duplicate. This is because, to speed up pit stops, not the batteries are recharged or replaced, but changed their car in the middle of the race.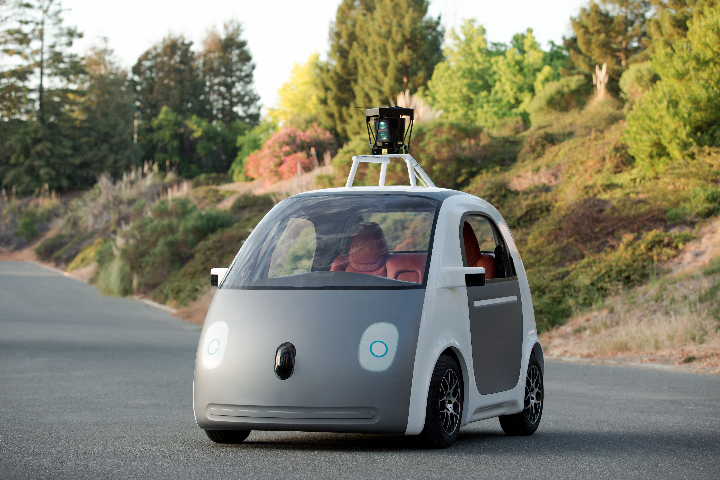 Speaking of online "space" for the cars of the future, as not to think about self-driving cars, which was also discussed in the last conference Singularity University California: the cars that drive themselves are already in circulation as prototypes on the streets of California, produced by computer giant Google.
Shape? Strange but pleasant to the eye: it looks like a cross between an interstellar vehicle, like a small shuttle or a probe satellite, and vintage car, a kind of small Fiat 600 years' 50.