The suites of the Ice hotel in Jukkasjärvi in ​​Sweden it has been modified: 2022-06-01 di
Each winter a small village in northern Sweden welcomes around 50.000 visitors to the "Icehotel", which opens each year with a new painting and a new artistic theme.
Hundreds of designers from all over the world are chosen to participate by adding their influence to a "suite".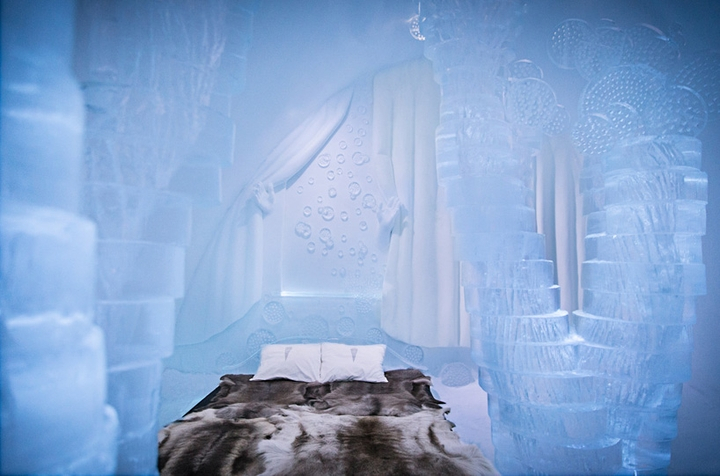 The Ice hotel is the largest hotel in the world built of snow and ice, recently opened for its 25th edition, after a three-month renovation that involved both architecture and interior design. About 1.000 tons of ice water and about 30.000 cubic meters of 'snice' (snow and ice particles from the Torne river mixed with air) allow for structural stability.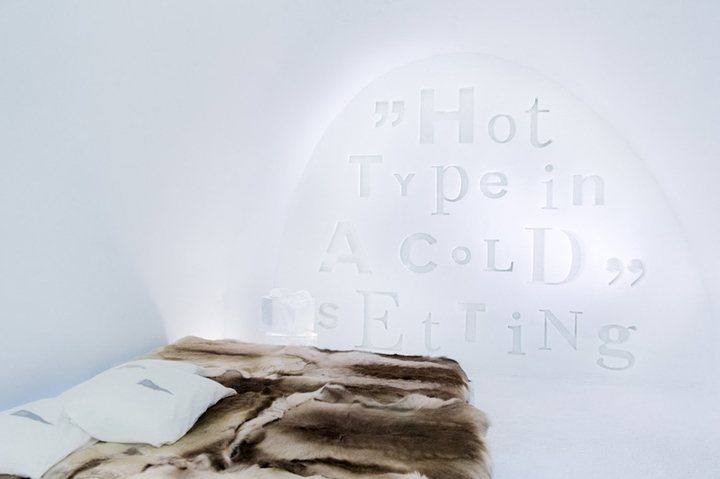 Â