More and new bathroom with APP DESIGN Accessories
it has been modified:
2013-01-02
di
The force of magnetism proposal from APP DESIGN conquest also bathroom furnishings! The line of bathroom accessories App design is attacks-off: A few simple gestures and the bathroom gets a new look. With the freedom that offer these accessories you can create free solutions, dictated by the need of the moment or just on mood.
All the accessories, Available in black or white, Made of wood and painted aluminum, have patented magnetic elements inserted in the back of the same. In this way it is possible to apply it to the mirror, in which is inserted a metal element, or on a separate metal plate, without intervening on the wall with the drill or other tools. Therefore, even if leased, you can give a personal touch and unique to the bathroom, while not pierce the walls.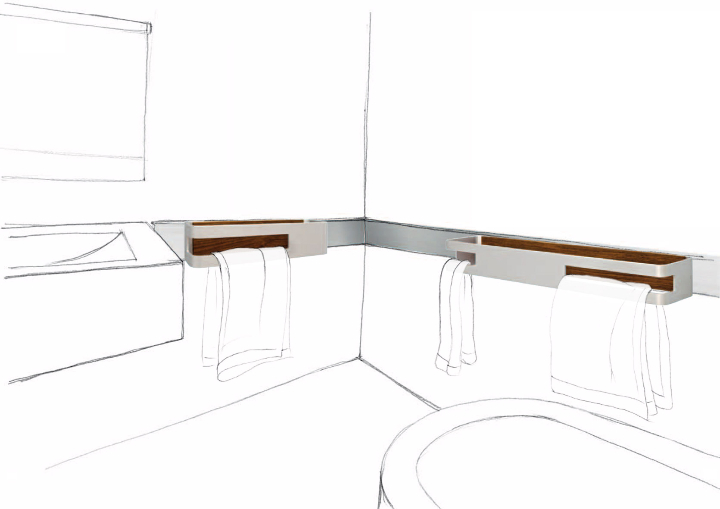 The bathroom accessories App design can easily be arranged according to your taste and with quick and simple gestures, so the space can be continually revisited and show ever again.
The range of bathroom accessories, stylish and practical, simple shapes and clean was signed by Ferruccio Tasinato who watched the functionality complements, never forgetting the importance of aesthetics.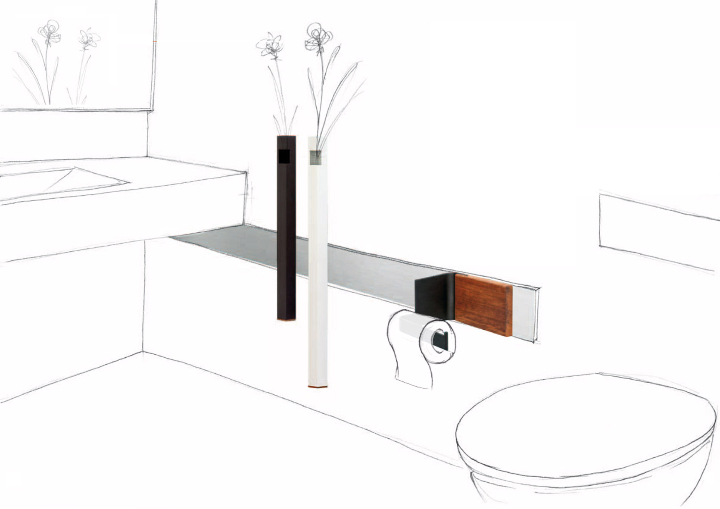 CASE and PORTAGIOIE
The bathroom is difficult to keep in order. Makeup, cosmetics, products of all kinds are placed everywhere. The shelves are always few and, when appointed, you can hardly make changes in this environment.
The solution to these problems are the houses and jewelry App design that, thanks to the attacks-off, can be repositioned at any time to suit you: one piece or two, but three or four, this innovative system offers full freedom! Accessories can be attached to a small metal plate or directly on the mirror and changed continuously with a simple gesture. The bathroom is neat and appropriate to the needs of all.
PORTASALVIETTE
The towel can be attached to a special small metal plate and remove easily, changing position. They are made in two sizes to meet the needs of those with large spaces or of those who live, for example, in a studio with a small bathroom.
TOILET PAPER HOLDER
Practical and stylish, finished in counter or black, the toilet paper holder App Design can be fixed on a special small plate of metal or other metal surfaces. Supported only by the magnetic force due to the magnetic elements patented cleverly inserted in his back, this supplement will be one of the protagonists of the room.
PORTAFIORI
The vases give a refined touch to the bathroom, making it even more elegant. As well as other elements of the collection can be positioned and repositioned, so absolutely free, also varying in number, on a special small metal plate where they remain firmly attached thanks only magnetic force. Able to respond to all the needs, for example, can easily be moved effortlessly even in another room.
Designer: Ferruccio Tasinato
For more information: www.rondadesign.it