Stick / Matali Crasset for Fabbian lighting, preview of the Milan Furniture Fair 2013 it has been modified: 2013-03-06 di
Stick di Matali Crasset is a new product line that reinterprets the types of lamp as floor lamps, wall lights, suspension and will be presented by Fabbian Lighting at the Salone del Mobile 2013, the most important global event on design.
It 'a return to the essence and a way of showing that the design is first creative force. It starts from a single module that acts like a pliable material: in this way it holds the light source, the domesticated and spreads a soft light by the smoothness of the wood.
This product line is developed reinterpreting the types of lamp as floor lamps, wall lamps, etc., and uses a number of different models. The goal to reach is that the light can grow in the environment, can create separate areas and, at the same time, filters without totally delimit spaces; this type of effect is obtained thanks to the "objects-space" which have this dual function.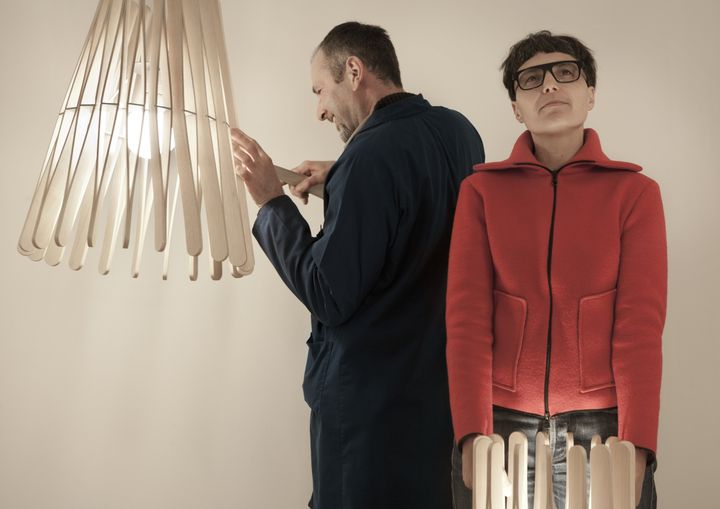 Stick is a form of wood whose shape is based on that of a gripper, two wood elements bent and stretched by a central support. This detail is the vocabulary that gives life to a collection of lamps based on the repetition of the same. While the texture of the wood allows the spread of a soft, warm light, the repetition of the module creates a play of graphic elements and unexpected shadows. The collection consists of a table lamp, a floor lamp and a pendant lamp.