Emo Design MCZ / Tube Stub and in Progetto Fuoco 2012 it has been modified: 2012-03-07 di
Emo Design for MCZ, Stub, wood stove
The new stoves and Tube Stub, the first and second pellet burning stove, designed by the team emo design to MCZ were presented at Progetto Fuoco 2012. Tube and Stub born by the now-established collaboration between the design thinking of emo design and lacompetenza technological MCZ.
Studied down to the smallest detail, the Tube pellet stove, thanks to its circular shape, presents the typical signs of the language of Nordic wood stoves, linearity and essentiality, so far rather far from the complexity of the pellet product. The balanced proportions combined with the small size of the diameter (only 52cm) give a contemporary appeal to this product that is remarkably close, in style and vocation, to the world of wood burning.Tube introduces a more democratic and versatile style, designed to satisfy the end user who will have the opportunity to experiment with new furnishing solutions, optimizing spaces and choosing from a range of modern colors such as bronze, obtained from a special paint. In Tube the air outlets are replaced by a perimeter slit positioned between the machine body and the conical aluminum top.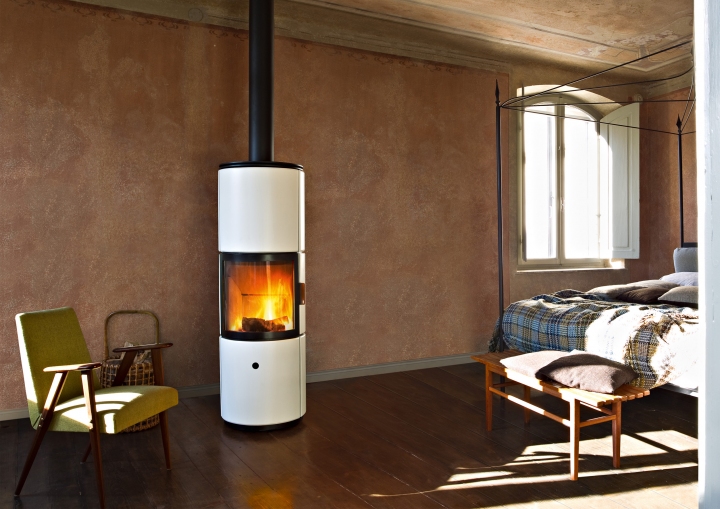 Emo Design MCZ Stub for wood stove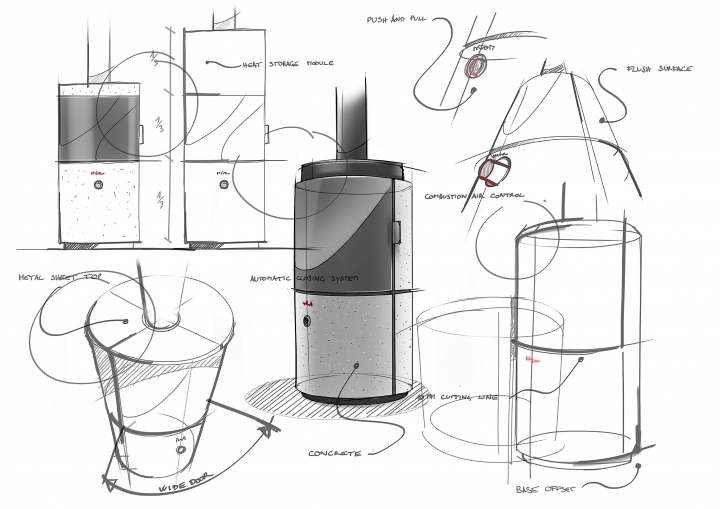 Emo Design for MCZ, Stub, wood stove
By hiding one of the most visible and invasive technical parts of pellet stoves, this aesthetic detail helps to bring pellet products closer to wood-burning ones, traditionally linked to a cleaner design. With Stub, Emo design rethinks the "Nordic" wood-burning stove, characterized by cylindrical shapes, enriching it with a touch of "made in Italy" originality thanks to aesthetic and material details. At the same time MCZ enters the storage stove market for the first time, models equipped with a refractory mass positioned above the hearth capable of accumulating part of the heat produced by gradually releasing it with an increase in performance and a reduction in consumption. The small size, the balanced geometry of the shape and the large hearth contribute to presenting Stub as a stove with a strong character, able to exhibit fire in a minimal environment but without neglecting its tradition. The air inlet adjustment ring has been integrated into the machine body, with a patented push & pull system that allows you to keep the external surface clean and linear. Emo design projects arise from careful market research and great sensitivity towards the perception of the final consumer combined with aesthetic rigor and material knowledge. Simply put, a successful stove is not created overnight!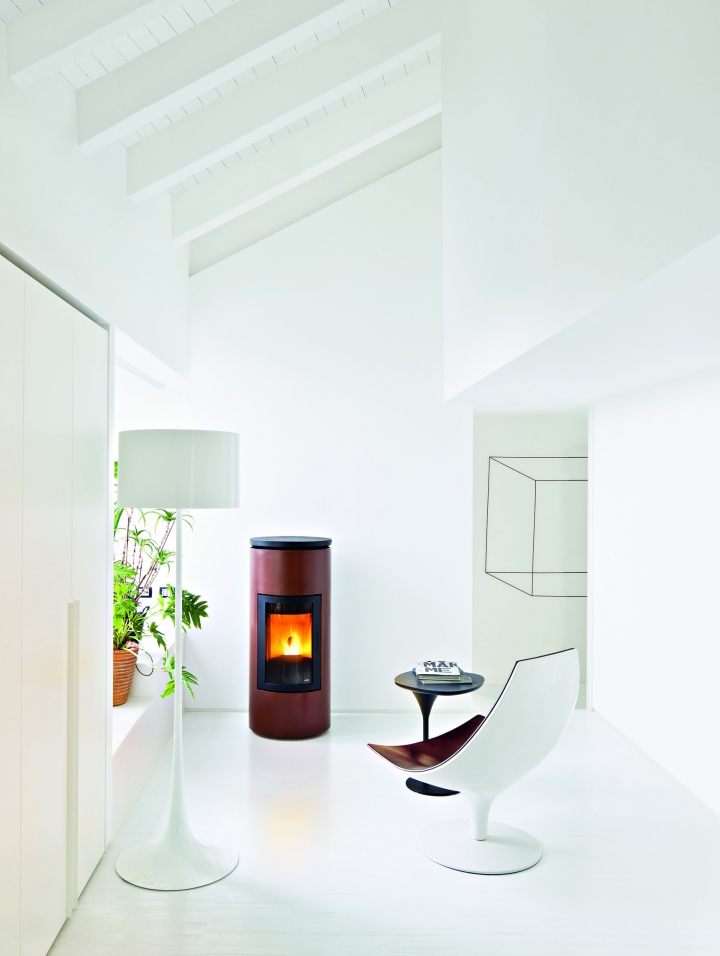 Emo Design for MCZ, Tube, pellet stove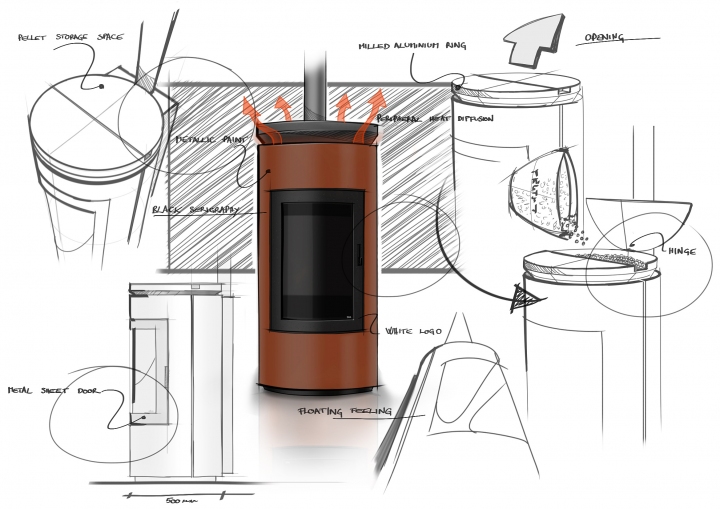 Emo Design for MCZ, Tube, pellet stove