System Studio Piano Design by Riva 1920 it has been modified: 2013-09-18 di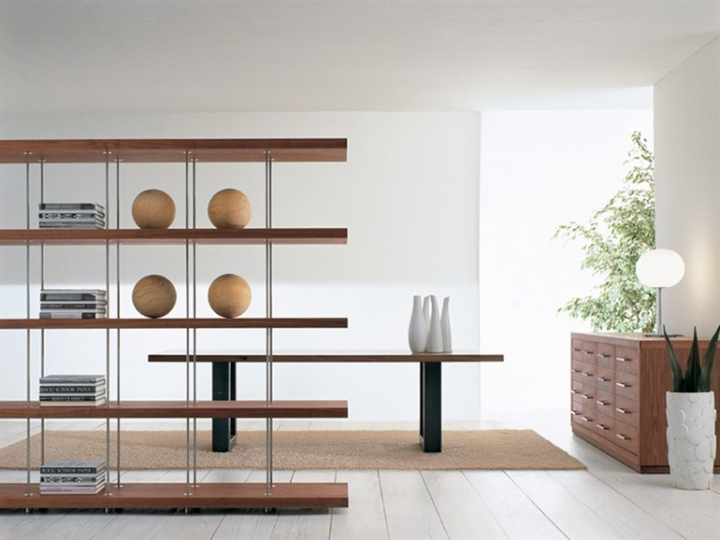 The system Studio Piano Design Riva 1920, designed by Renzo & Matteo Piano is modular and is tailor-made structure in satin stainless steel and shelves in veneered plywood, edged in solid American walnut. Piano Design Riva 1920 can be equipped with modules with doors or drawers.
The main feature of the systems Plan Design Riva 1920 is simplicity: each single element has been designed to be assembled with extreme ease and create simple and refined solutions.
The bookshelf starts with the adjustable feet, Essential for joining the various elements properly to the floor. The assembly continues from the bottom up positioning of the shelves on stainless steel support in the holes, up to the final form, completed by the elements opened, closed with hinged doors or drawers / drawer.
The Studio Piano Design Riva 1920 system can be made to measure and can be dismantled.
Learn more click here.