Red Team Tools, a personal touch in the workplace
it has been modified:
2015-05-03
di
The temporary workplaces do not have to be anonymous: the eight Team Tools Accessories give a personal touch to Rossoacoustic, the flexible system of room partitions.
Furthermore, there are now further possibilities of combining these acoustically effective panels. New connecting elements allow combinations of up to six panels, and the solid round Puck base ensures greater stability. Furthermore, with Rosso team Tools, even temporary workplaces can be welcoming and individual. These are eight useful accessories that can be quickly accommodated on all the Rossoacoustic TP30 and CP30 panels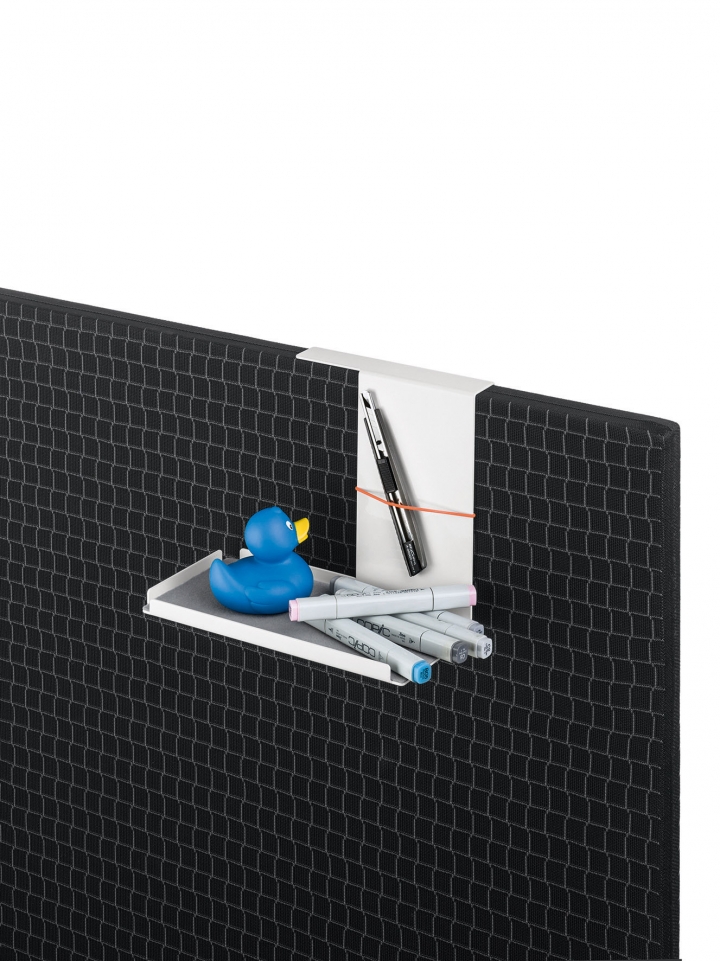 without the use of tools. For example, office workers can now add a touch of nature to their desks, because one of the Team Tools tools is a small tube-shaped vase. It can be fixed on a panel with a support and for those who like to have their family at work there is a spring clip or a magnetic strip in different lengths that can be used to hang the photos. The corresponding cylindrical magnets are also included.
So much individuality and flexibility proved convincing: within a few weeks, the Rossoacoustic Team range received two distinct awards. At the IMM Cologne 2015 Furniture Fair, the German Design Council has named Team a "winner" for the 2015 Interior Innovation Award. Soon after, the Team range received the InnovationAwardforArchitectureTextilesObjects from the two specialized magazines "AIT" and "xia Intelligente Architektur", on the occasion of the Heimtextil 2015 exhibition.