Modà / Suite 41, meeting between design and fashion, preview Furniture Fair 2013 it has been modified: 2013-03-24 di
A creative contamination between two worlds that increasingly meet: design e . Home and clothing are two realities ever closer and, l 'union between the brand and Chris Brown Fashion Designers of 41, leading to a truly unique and strong personality.
41 SUITE is the new collection Fashion by Di Liddo & Perego will premier at Salone del Mobile in Milan; the furniture are re-interpreted by 'Laura & Ruggero of 41'Two Fashion directors Milan who could not resist the challenge of dressing not only the bodies but also the spaces.
A collection of the dresser, weekly and cabinets that go besides the pret-a-porter.
Upholstered furniture with fashion fabrics such as pinstripe, the Prince of Wales and paisley designs, handles that become indispensable decorating accessories like a belt on a dress, unique products for the "new Haute Couture house.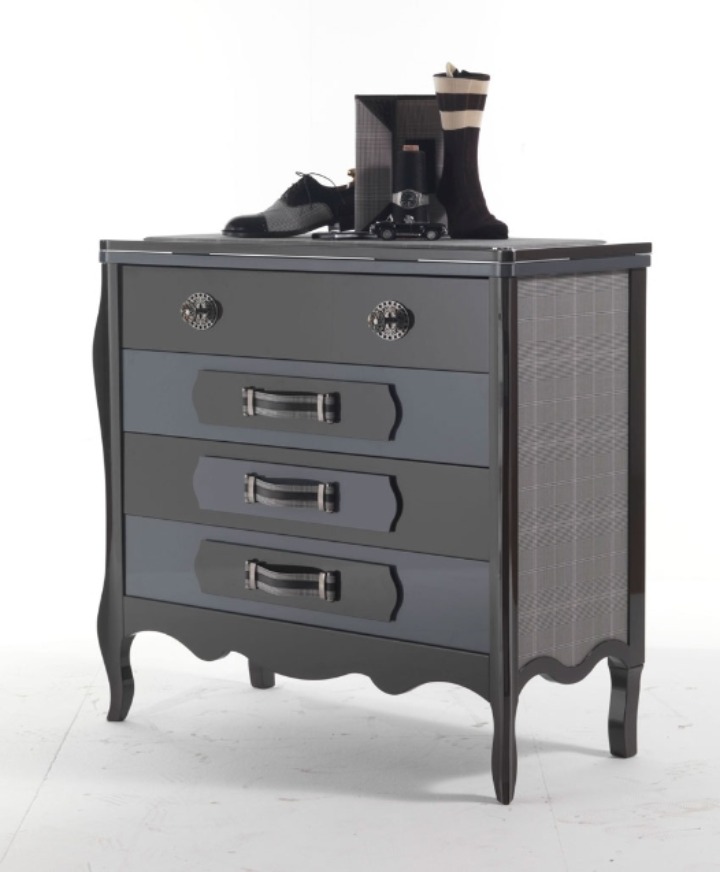 SUITE 41 is the collection that represents the true tailoring , A collection full of couture details.
SUITE 41 the proposal is dedicated to excellence and created for Interior Designers; l 'extreme personalization, The care and the uniqueness of the details, combined with the creativity of the designers are the winning mix of environments to achieve really 'Unconventional fashion'.
Dream hotel, exclusive restaurants and residences by the strong and inimitable personality.
The proposal SUITE 41 by Chris Brown goes against the current of globalization and the approval of the styles, each piece contains a place, a way of life and a very specific mood, an appointment of design and fashion must for those who want to discover new trends in international furnishings.