The new retractable hoods Elica: design and functionality '
it has been modified:
2014-07-12
di
Propeller presents for 2014 new hidden hoods. Having design in one of its undisputed strengths, Propeller knows that the form, in certain situations, to become imperceptible ally of functionality.
For this presents two new hoods that fit discreetly in the kitchen: the hood and the hood ceiling Ètoile recessed Hidden.
Their form is designed to disappear, making these hoods are ideal for small rooms or in the event of restructuring, where not going to alter the architectural lines or situations aesthetic and functional details.
Ètoile is integrated in the ceiling, it disappears from view but participates in the daily well-being. Perfect in the kitchen island integrated with the living area, it is controllable with remote control and available in double modlità integrated installation to ceiling (hood) or fitted with a new plug & play installation system that allows mounting directly to the ceiling (filtering). With Ètoile the ceiling is breathing: the object disappears, the function remains.
Hidden is a retractable hood can suggest cutting edge design ideas in the creation of environments minimalist style cuisine. It is available in the finishes and stainless steel / white glass, diffuse lighting is LED, the touch controls.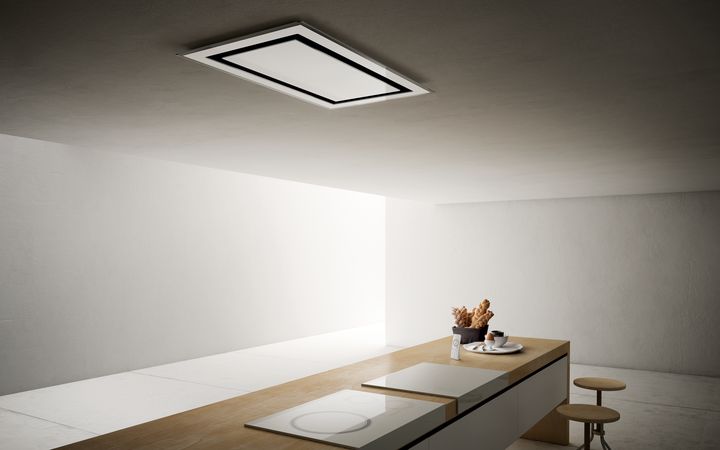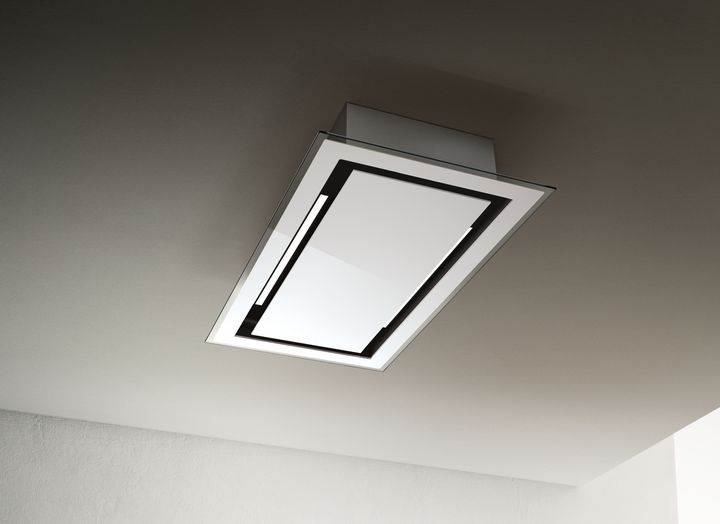 With hidden high efficiency is elegantly enclosed in the cabinet. Section Helix Experience in site www.elica.com collects testimonies and projects on the world Propeller.
To see an example of a project with hood ceiling Propeller click here.