The architecture of the jewel: SefemDesign
it has been modified:
2014-11-20
di
Architecture, Design, Fashion, All in one brand: SefemDesign.
The concept of this new line of designer jewelry is a real mash-up of these forms of art, a fusion of seemingly distant processes and mechanisms but which meet in a gem of creative expression: Paola Vanazzi.
Trained architect decided to fuse his passion for architecture with the sbrilluccicante world of jewelery, the end result is a product with clean lines, geometric which departs from the traditional jewelery and moves in a dreamlike but concrete.
The jewelry SefemDesign born as real expression of the modern woman, elegant and confident, a woman who does not need to be flashy to get noticed.
The concept behind Sefem is just that, the beauty lies in simplicity, a simplicity designed, developed and especially never predictable.
The collections presented by designers are four: Circle Line, Sol LeWitt Line, Crossed Line and Impossible Shapes Line. One common thread, that of geometry, geometry cleared that loses its sense "boring and rigorous" and goes right to the Olympus of fashion with accessories able to enhance the look in an original and unique.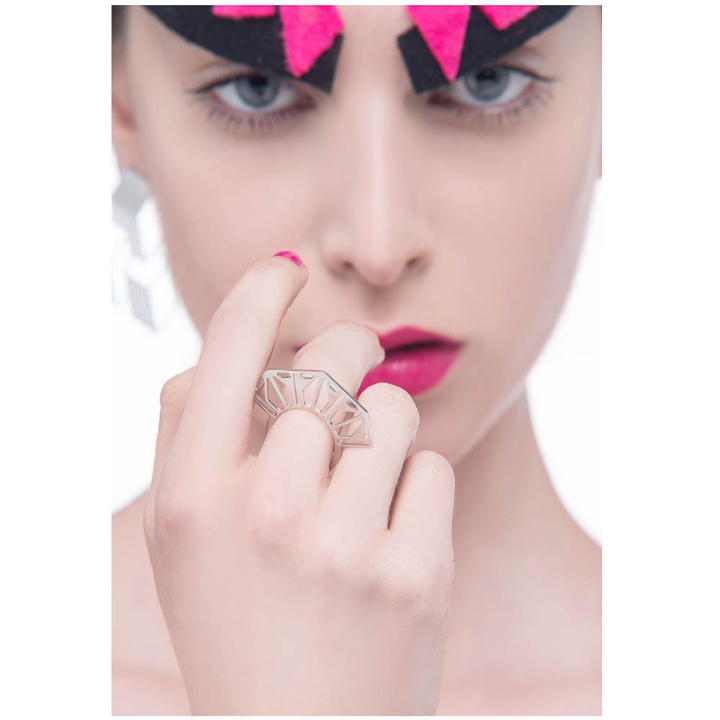 Sefem it born recently and the base of its name, there are those places that, along with studies of Architecture and the course at St. Martins in London, have inspired the creativity of Paola, in fact the term Sefem Lombard dialect means "What do we do? ", and in the wake of this question that the designer has decided to follow his real passion," abandon "the world of architecture and soak in what jewelry.
The materials used are steel and resins, plastics and glass, materials apparently "poor" and who do not marry with precious stones, jewels commonplace, but thanks to a special processing acquire personality becoming a real emblem of style!