Kristalia / NCB table
it has been modified:
2012-12-18
di
Kristalia BCN table shows, the latest product of the collection designed by Harry & Camila.
The idea of ​​the table is created in a natural and interesting: one day, Harry was visiting the local Kristalia to develop a product. Going through the production unit, saw the wooden legs of the stool BCN, a technician had temporarily left leaning. Harry memorized image and back in his studio in Barcelona began development with Camila. This has led to the creation of the table BCN.
Developed last summer, it was presented as a "work in progress" at the Interieur Design 2012 Fair in Kortrijk, Belgium. Much appreciated by the general public and customers, the table has become one of the products available in different sizes and finishes of Kristalia.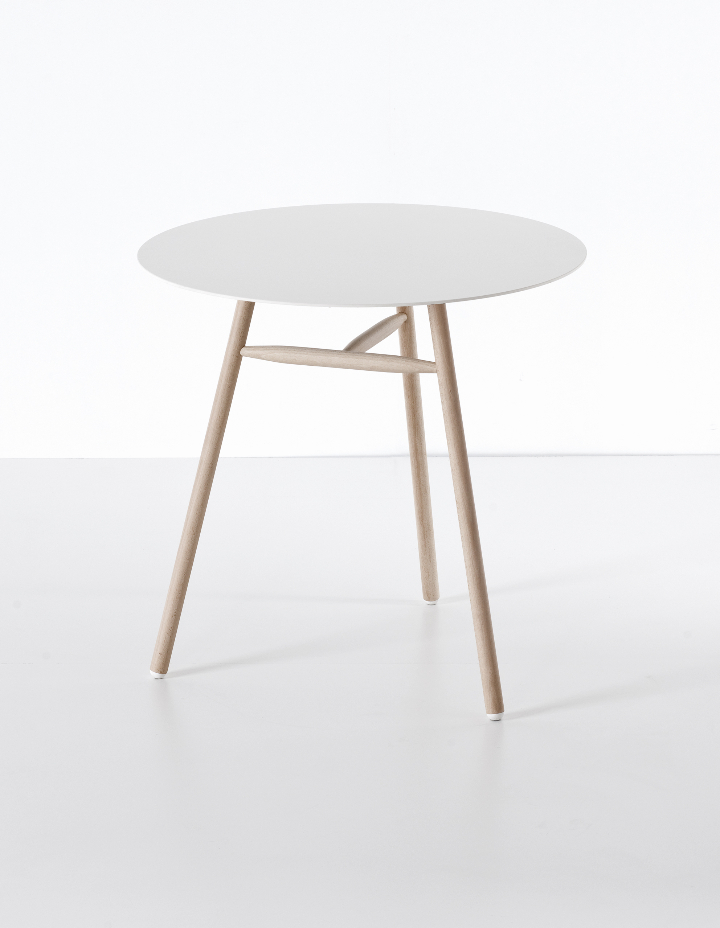 The table has a laminate top and legs in solid wood (natural or painted), as the stool BCN and will be presented during the upcoming fairs in January 2013: IMM Cologne and Now! Design à vivre of Paris.
Designed by Harry & Camila 2012
Produced by: Kristalia Srl 2015.