Moto Bylot: vintage motorcycles with modern performance it has been modified: ‭2013-10-31 di
There are You were presented yesterday in Monza motorcycles of the new brand Bylot, a project born last year from an idea and passion for vintage motorcycles from Henry Farina 30 that after years of work and success in the prestigious Rusconi Editore with Tuttomoto, Gente Motori, Autoclassic etc etc. It decided to build a motorcycle, a project of passion fruit.
Some friend exclaims: "But there is a crisis, the motorcycle sector is suffering, do you know that you are really a Bilòtt building a new bike?" And here already in 2012 it born the first prototype presented at the International Motorcycle Exhibition Factory area of ​​Italy.
Like, exudes passion, so the project is refined in every detail. Frame, Japanese Daytona engine, aluminum tank, cassette, aluminum filter - unique and refined details - tool bag in leather and aluminum under the tank, power reserve clock set in the tank, 60s inflator, the legendary "manettino" silencer much used on racing cars of the 50s. All colored in classic green with handmade fillets and maniacal finishes.
La Description of the details It could be endless but time is pressing need to make the 80 cc two-stroke, like the mythical category in Bergamo valleys, and finally, for pure pleasure, across the narrow aluminum version with a nice cross codon some years' 70.
Here, this is the philosophy of Bylot: refined retro enough, but especially powerful ready to lawns fettucciati and mule tracks slippery, able to truly benefit from regular, true to the revs on Sunday morning, even in winter with mist and the pungent air. All this, however, with style: technical clothing, but dark green monochrome or burgundy with no writing or bright colors. Everything correctly and elegantly, but especially with level performance by almost modern motorcycle. Let's say a motorcycle prohibited to anyone under 30 years a little allergic to bar and aperitifs.
The Bylot motorcycles will be exhibited at EICMA 2013, Milan 7 - 10 November, in the Alpina Raggi stand - hall 14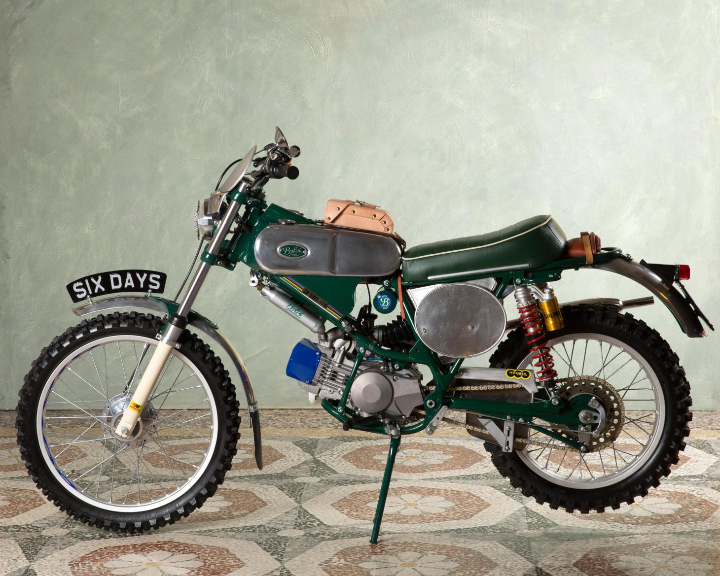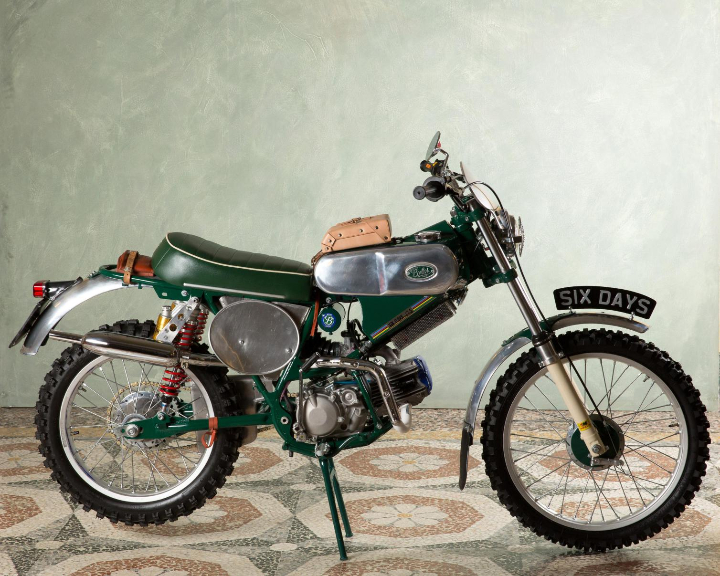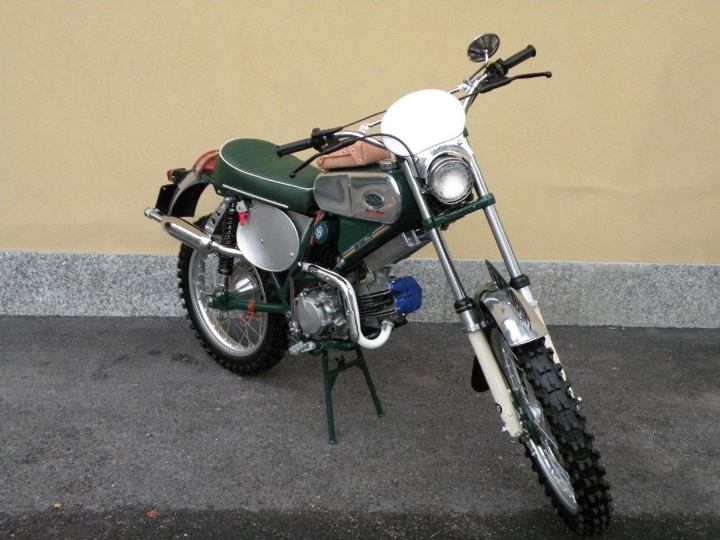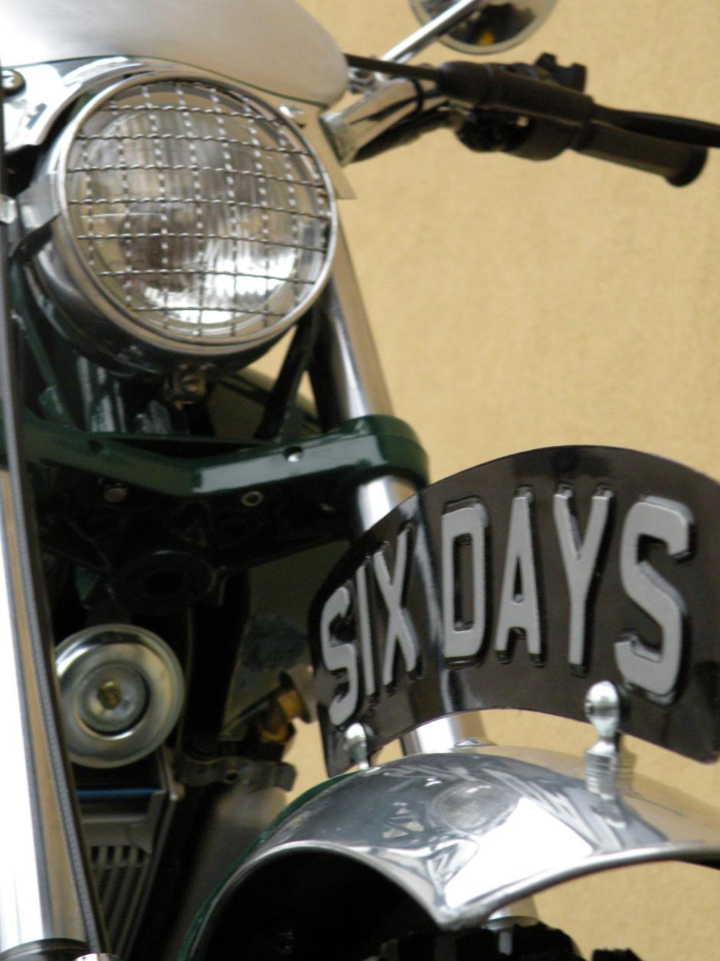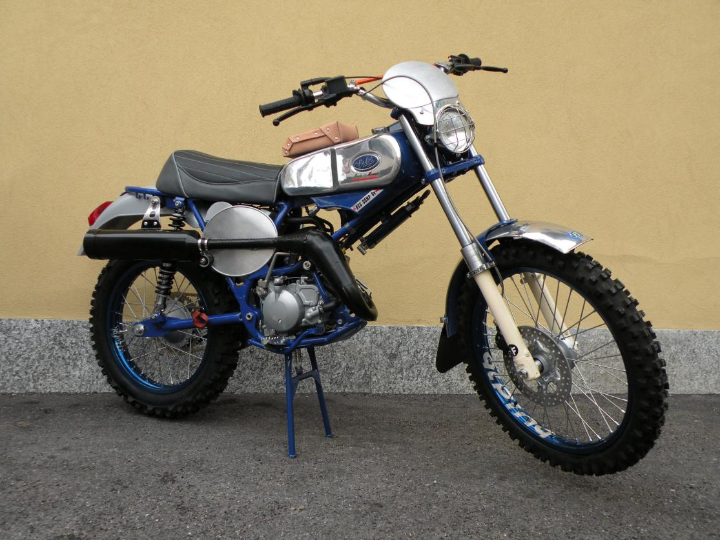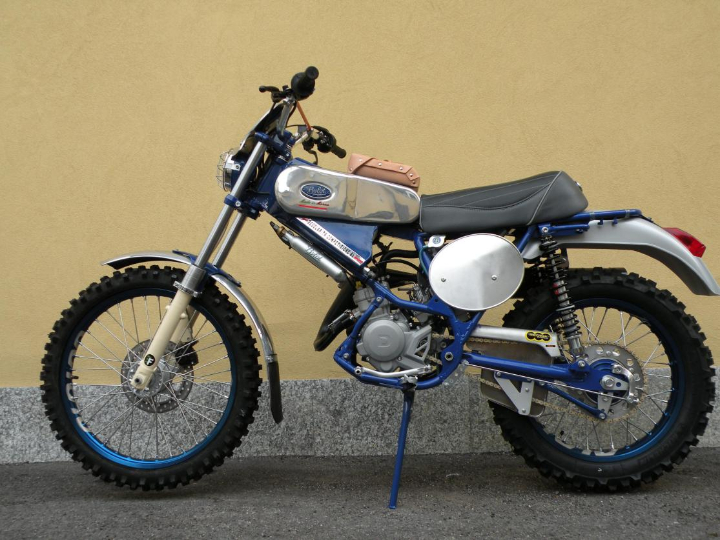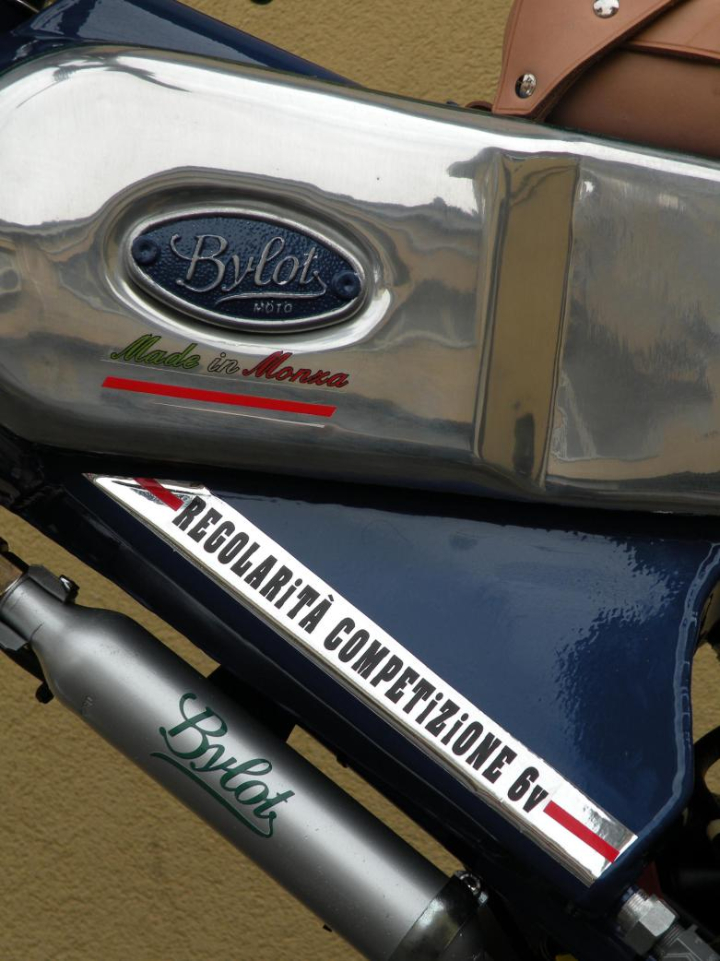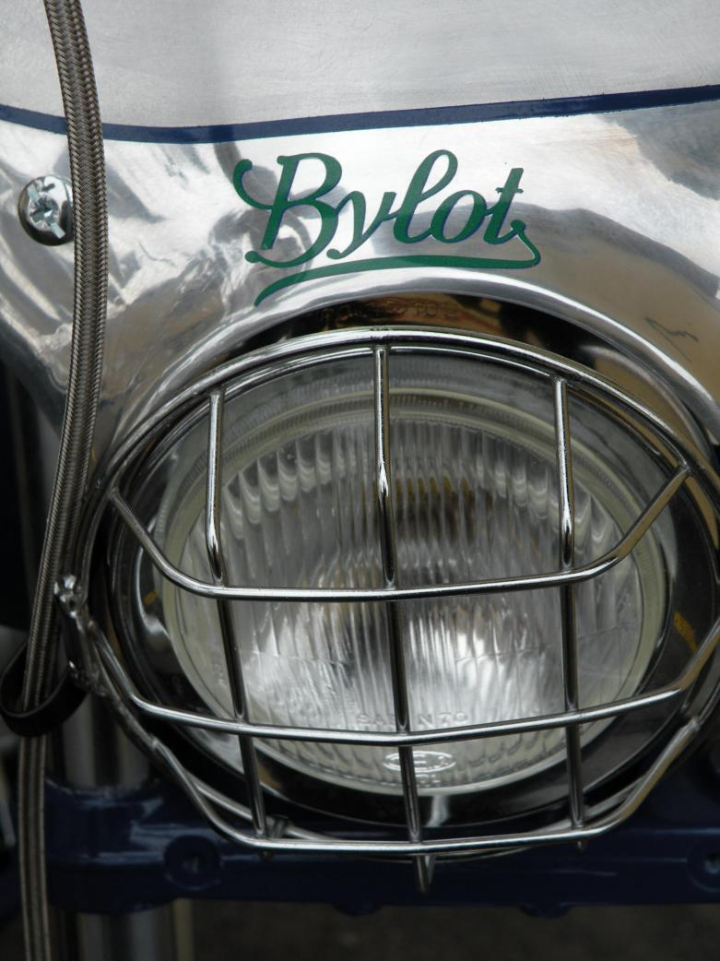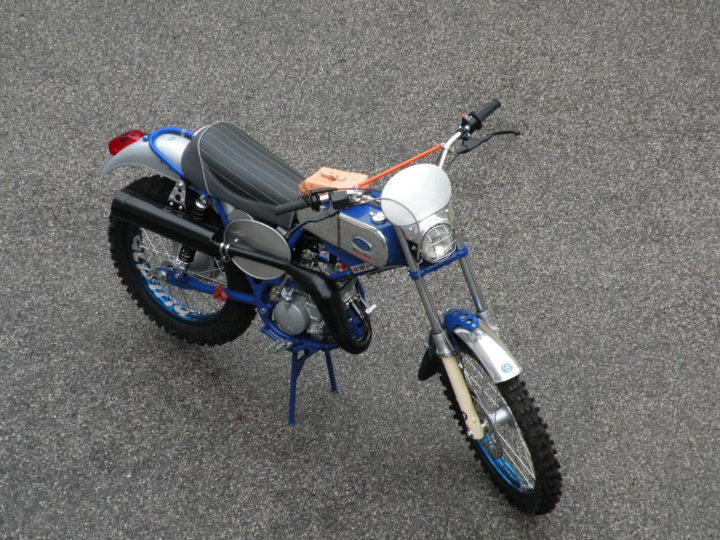 Bylot Six days Daytona 175
Daytona 190 FDX 4 V 4-valve unicam horizontal cylinder air-oil cooling Stroke bore 62 X 62 compression 12,1: 1 - Displacement 187,18 - Power 20 hp at 6000 rpm 6-disc clutch oil bath 4-speed gearbox - weight 21,5 kg - Kick starter starting 28 mm Keihin carburetor - remapping electronic ignition - Daytona oil cooler Frame with double raised cradle bolted to the front in steel weight 13 Kg. Front suspension 35 mm hydraulic fork axis pin 190 mm excursion Rear hydraulic shock absorbers 400 Bitubo interest 130 mm excursion. 20 mm conical aluminum hubs Alpina spoke rims front wheels 2 75 21 rear 3 50 18. Domino controls - 9,5 liter aluminum tank - Aluminum fenders. Height-adjustable aluminum front fender attachment - Aluminum filter box. Wheelbase 141 mm - Wheel length 208 mm - Weight 77 kg - Saddle height 87 mm. Accessories: 8-day power reserve watch - Leather tool bag - Gonfleur - Front fender plate.
Bylot 80cc Regularity 6v competition
Liquid-cooled single-cylinder 2-stroke Derbi engine - Lamellar intake in crankcase Bore and stroke 50,0mm x40,0mm - Displacement 78,50 cc - 21PHB carburetor. Multi-plate clutch in oil bath - 6-speed gearbox transmission. Final drive Chain (14 x 58) - Kick starter start (even with gear engaged). Weight 73 kg - 240 mm disc front brake