The design of Haute Horlogerie: NowRoma
it has been modified:
2015-10-02
di
Design, history, culture, art and fashion into a unique style object: the clock!
The high watchmaking has always been a real border design, however, find "unique" is not always easy, especially if you live in a city not very central, it is for this reason that they were born of the e-shop of watches.
However the fraud in this case is around the corner, buy a product like this online is not easy and that's why all industry experts advise to rely on portals that rely on "real" shops, such as boutiques NowRoma Rome's EUR specialized for decades in the sale of luxury items.
A true collector knows that nothing is as precious as a fine watch clock, mounted, designed and built entirely by hand by master watchmakers; unique pieces with different characteristics to each other, telling stories centennial precision and tiny complicated mechanisms to assemble.
A watch is always the emblem of elegance for excellence, a design accessory, each piece generally represents the personality of the wearer.
Brands that have made of accuracy and uniqueness of its core business have turned into real symbols in the world, one out of every Rolex, the Swiss company founded in 1905 has its headquarters in Geneva and other locations around the world 20 and her "punctuality" has become synonymous with luxury and class.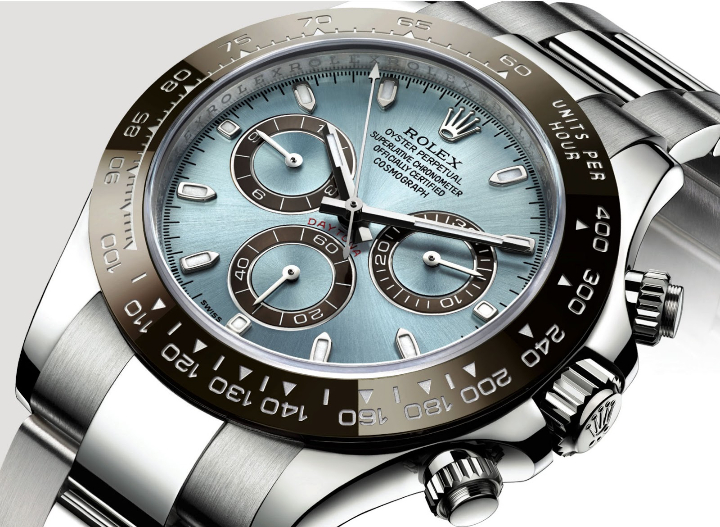 More and more icons of the sports world, the cinema, but also heads of state chose Rolex for "dressing", to name a few Eric Clapton, Hermann Maier, Roger Federer, Brad Pitt, and stands among the presidents Winston Churchill!
Each luxury watch is a unique element, which allows whoever wears it to stand out from the crowd, whether you choose a classic or a chronograph with leather strap watch the important thing is to wear every day this design element to give personality to any outfit!