Behind… FRONT! Axor / Hansgrohe redesigns the shower! it has been modified: 2014-05-17 di
Retro inspiration and fascination of industrial design characterize the new elements Shower Axor ShowerProducts by Front,
born from the successful partnership between Axor, the designer brand of Hansgrohe, and the trio Swedish Sofia Lagerkvist, Charlotte von der Lancken and Anna Lindgren Front Design.
"We wanted to focus first of all on functionality, ergonomics and ease of use, while rediscovering the charm of pipes, sleeves, valves and funnels" explains Charlotte von der Lancken of Front Design.
The Axor ShowerProducts project includes 5 elements for the shower area: hand shower, kit with hand shower on rod, kit with shower head and hand shower on adjustable rod, ceiling and wall shower head.
The hand shower it is very simple yet unusual, in its conical shape that recalls the mouth of the watering can. The dispenser (85mm diameter) has a single powerful rain jet. Super traditional. Each nozzle ends with a soft silicone coating to mechanically remove any limescale residue. A practical shower set includes the insertion of the hand shower on a rod and sliding support.
In the most complete version, the kit allows you to completely renew the shower corner with a height-adjustable shower head, the support for the hand shower and an innovative tap body that allows you to select the temperature from a knob and activate the flows (even simultaneously) of shower head and hand shower through two knobs intuitively positioned directly in relation to one or the other.
The shower head, 180 ° adjustable, has a diameter of 240mm and a water flow rate of 17 l / m while the hand shower, equipped with a single powerful and cylindrical jet, practical for rinsing and cleaning, has a consumption of 9 l / m . The practical 'cone' that characterizes the shape of the shower head can be gripped and manually oriented at 360 ° to direct the jet or move it when the water is opening. It also has a central button to change the jet from 'normal' to rain to airy and soft.
The shower head finally provides a simple attack on the ceiling or wall with arm 448 150 ° rotatable mm and a kit.
The collection is characterized by a great simplicity of use. The control knobs of the Showerpipe, for example, positioned in correspondence with the shower rod and the hose, recall the shape and symbolism of a valve: vertical open, horizontal closed. Furthermore, to make the operation of the shower even more intuitive, all elements with a function are knurled.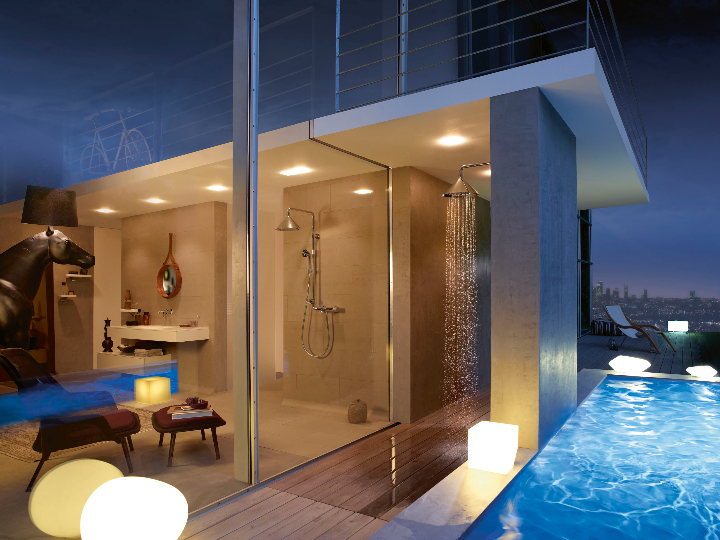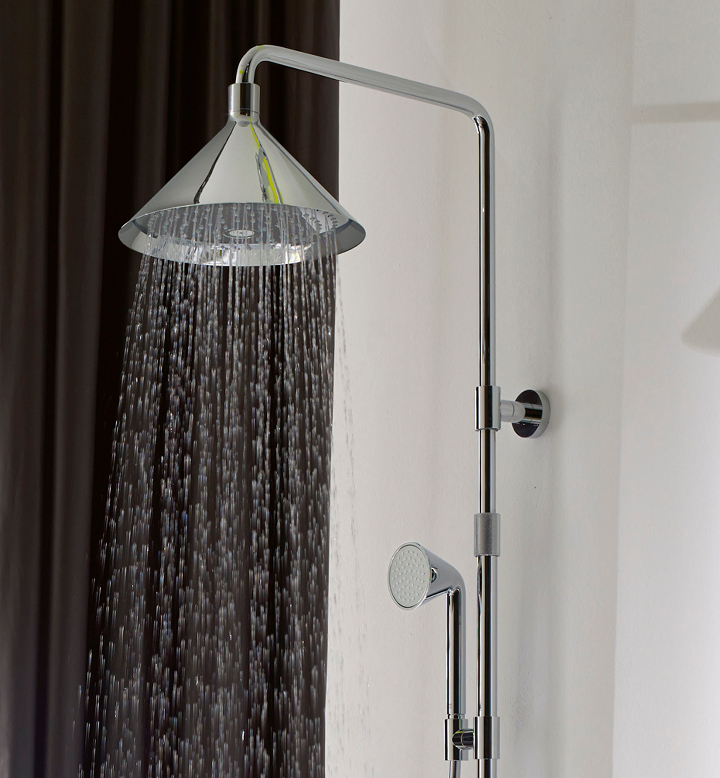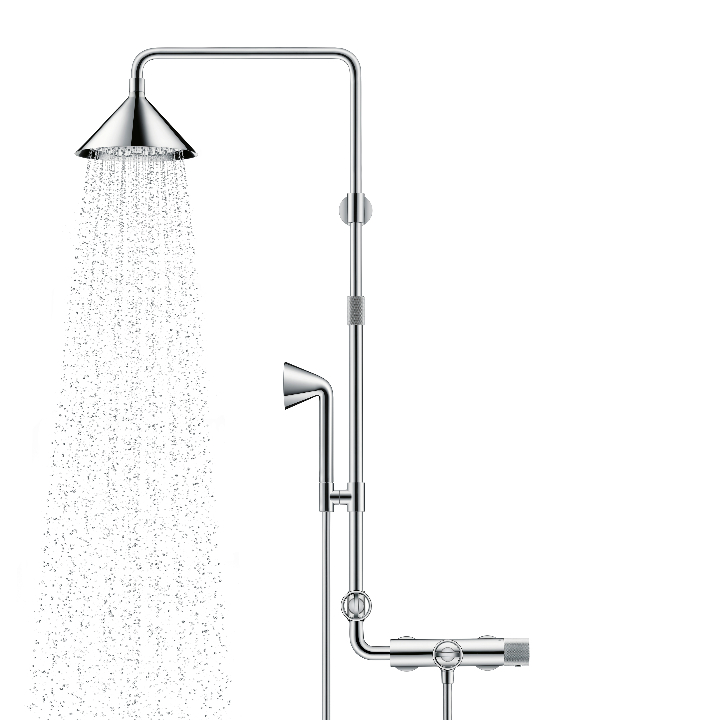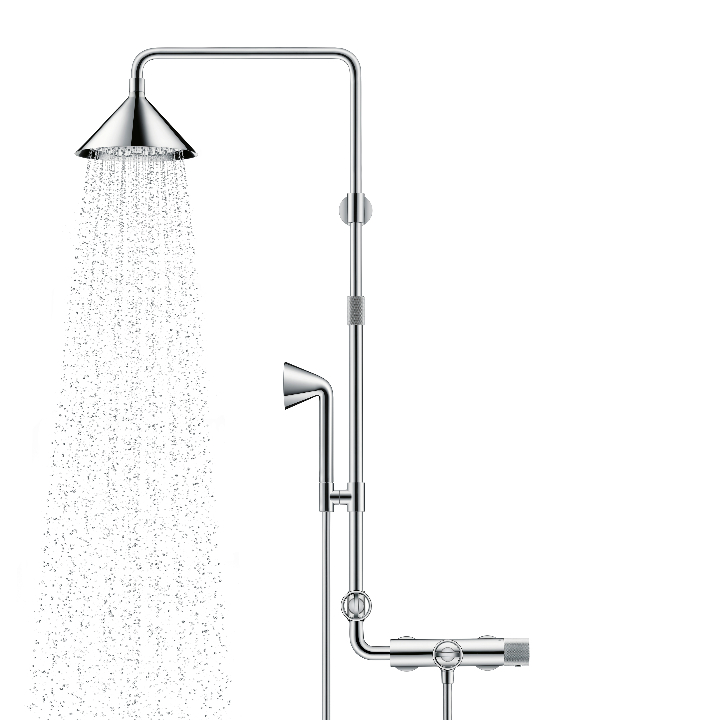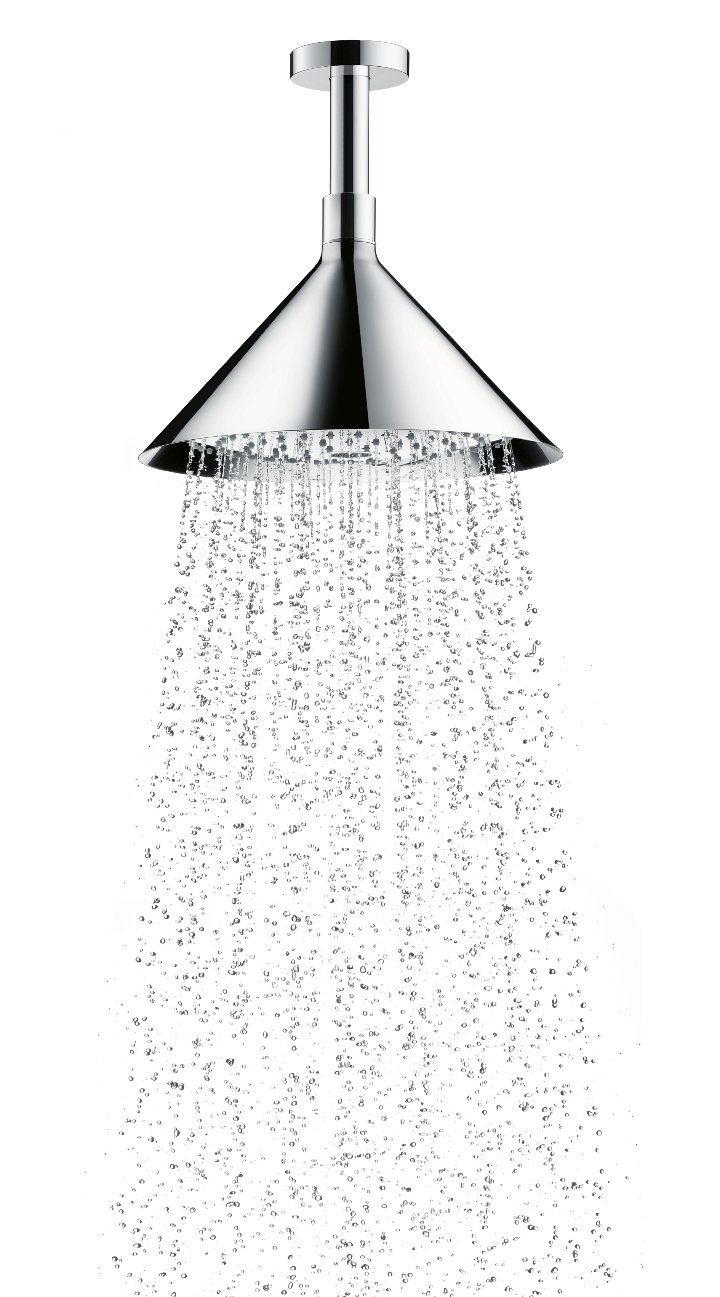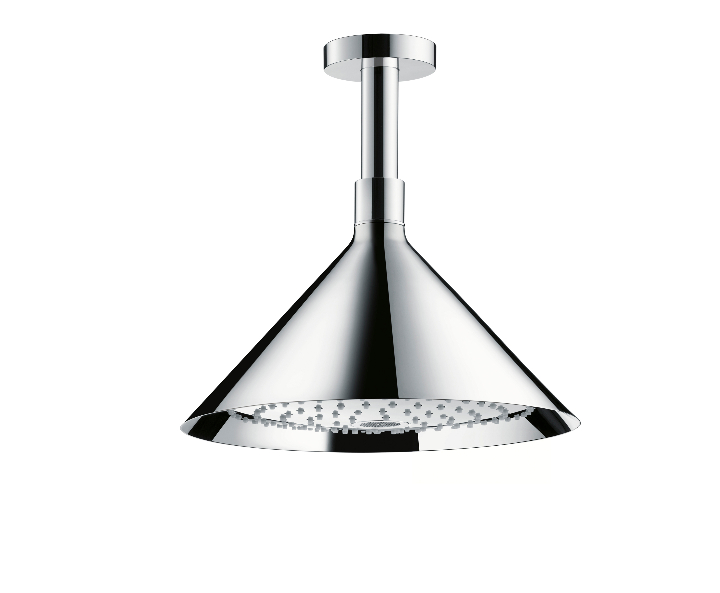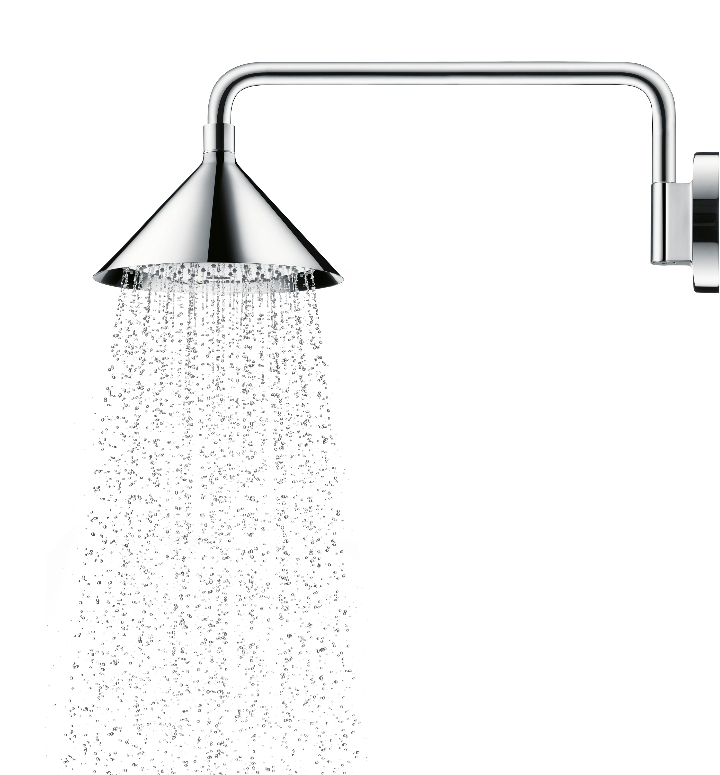 More information about: www.hansgrohe.it