BBMDS / Moodern chair, LetteraG
it has been modified:
2012-04-25
di
Moodern the chair, designed by BBMDS, it was a response to a dual need by LetteraG: on the one hand the desire to give new life to chairs Formica found in the company's warehouse and used over the years 50 for the canteen; on the other the need to communicate the flexibility and know-how of the company capable of producing a high degree of personalization products.
The idea developed by BBMDS It is very simple: keep the iconic shape and belonging to the memory of each of the now vintage chair intervening minimally on the structure and working of materials, colors and finishes.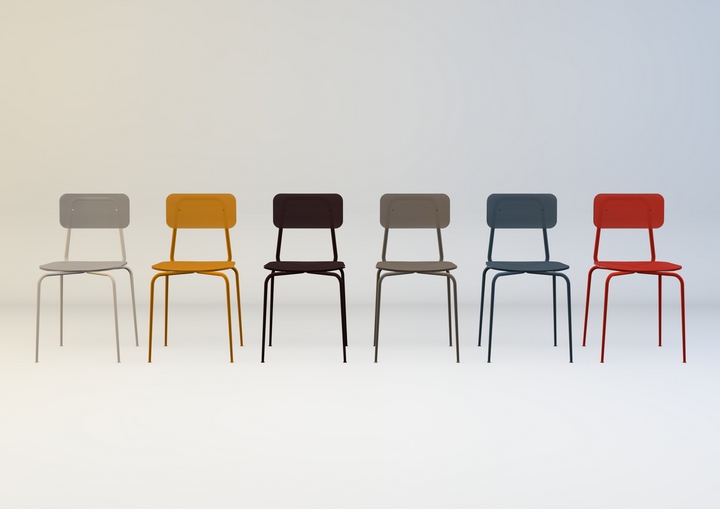 The result is a collection of chairs in frosted methacrylate on both sides with polished edge (seat and back) and lacquered metal (structure). Two different materials in the same color (according to a palette departure studied very carefully, but declinable depending on your needs) that generate unexpected monochrome and soft effects transparencies.