Bang & Olufsen BeoPlay A3 / let your iPad is heard> it has been modified: +2012 05-16-XNUMX> di
Bang & Olufsen is a Danish Danish for over 80 years produces audio-video high-tech and unique design. The new audio system BeoPlay A3 adds unique soundscape experience iPad to synchronize with the same iPad to keep you updated on each shift with a sound always extraordinary.
The seemingly simple design of BeoPlay A3, designed by the Danish designer Steffen Schmelling, elegantly hides everything not worry behind a black frame trimmed in aluminum. After inserting the iPad, BeoPlay A3 is ready to show the high definition audio and stereo separation if you decide to take it with you.
BeoPlay A3 is a device shaped faceted allowing you to enjoy all the options of portability of the iPad. It is lightweight and can be used while sitting or lying down, rounded edges are beautiful to see and handle. Leaning on a table allows you to switch from horizontal to respond to e-mail to vertical to scroll through playlists.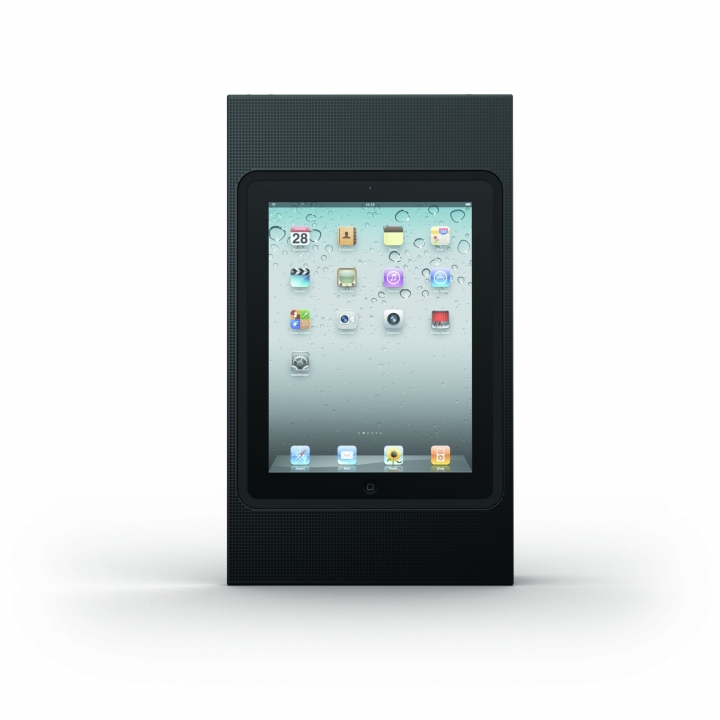 Placing BeoPlay A3 on a table or on a desk, the iPad turns into a theater to watch video on their own or with friends or share a multimedia presentation with a colleague.
With BeoPlay A3, Bang & Olufsen presents the Adaptive Stereo Orientation ™ recognizes that programs broadcast and select which of the four speakers BeoPlay A3 enable to provide the best listening experience based on the way that use the iPad at any given time .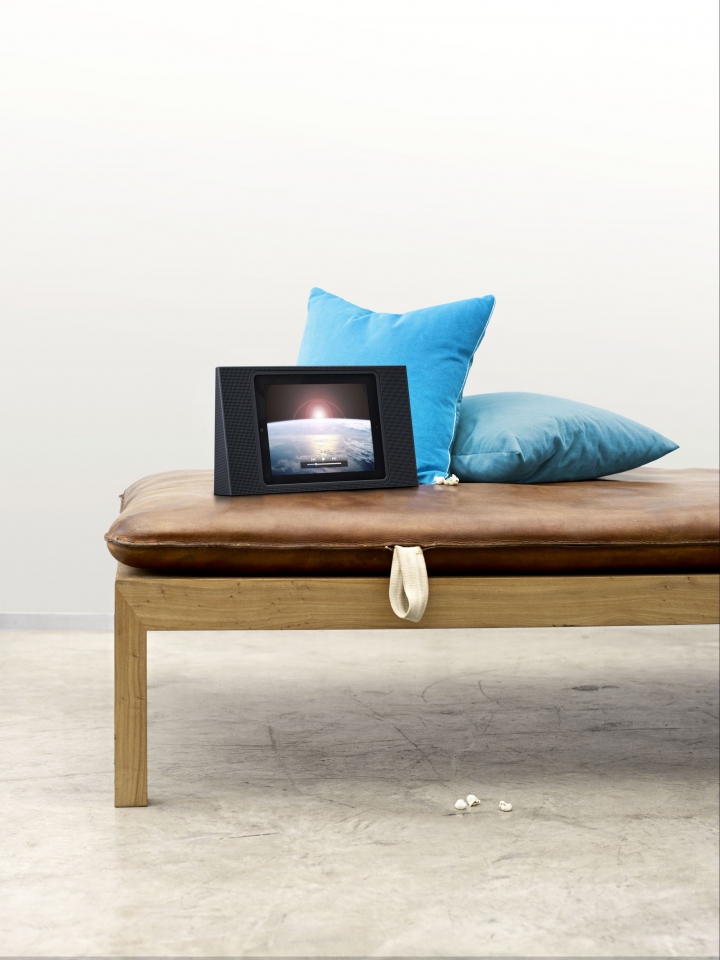 With a weight of only 1,5 kg, BeoPlay A3 is designed to make the mobile music. The battery is capable of maintaining the tuning for five hours and is autoricarica when the iPad is connected to the power supply.
BeoPlay A3 is available in black at a price of € 549 at retail, Bang & Olufsen, selected partners, or in the store online B & O PLAY from the end of May 2012.