Academy / chair Katana it has been modified: 2012-12-05 di
A seat shapes intriguing and exotic one designed by Mauro Lipparini for Academy, Brand Potocco spa (Ud). "Katana" represents untributo Japan not only for the name, but also for the geometric lines, and while soft, that characterize it.
The design decided to Katana, made of geometric lines darting, plays the Ash wood curved through interpenetrating forms: two half-shells come into tension between them as bows / crossbows, generating said comfort.
The parts of Katana are coated separately giving a pleasant richness of materials and colors in unions entirely personal. The choice for covering seat and schienalegravita between various fabrics, leather or leather, for each of which there are several proposals of color: bright or pastel colors, light or dark.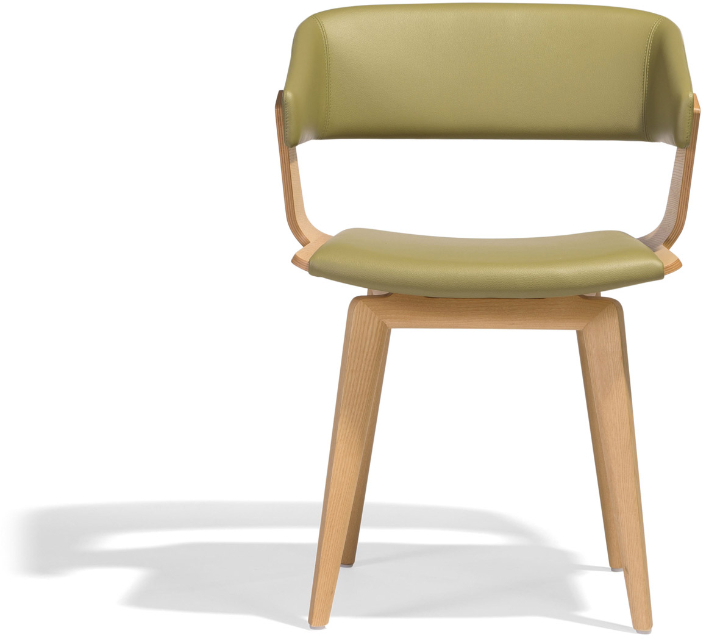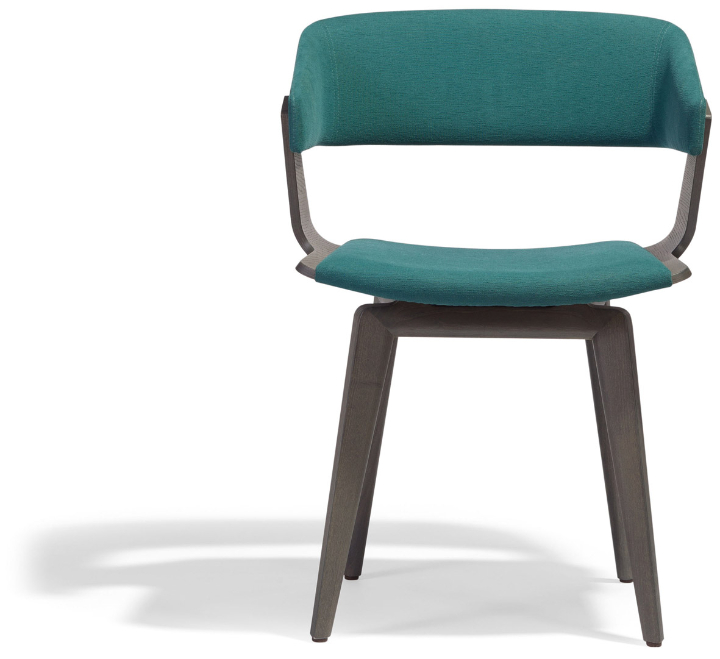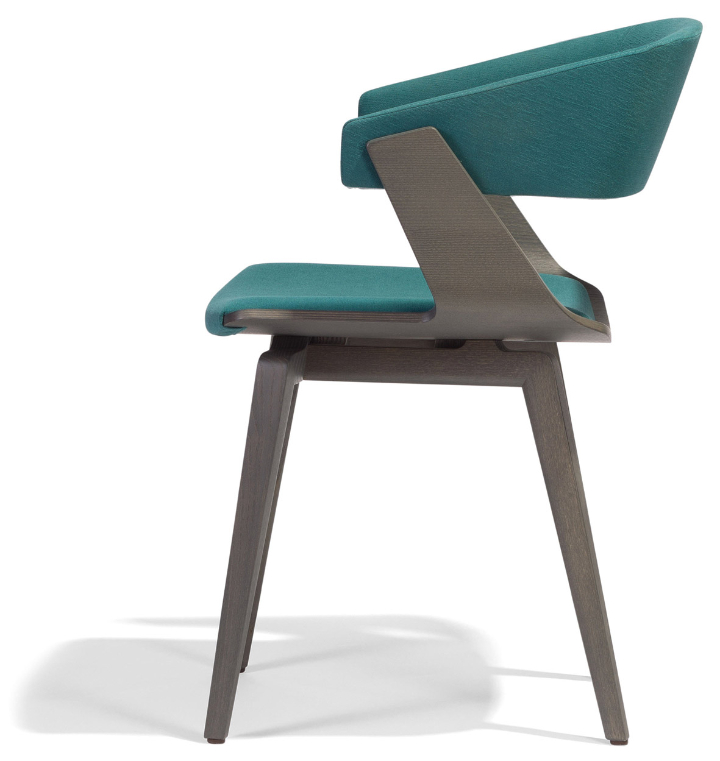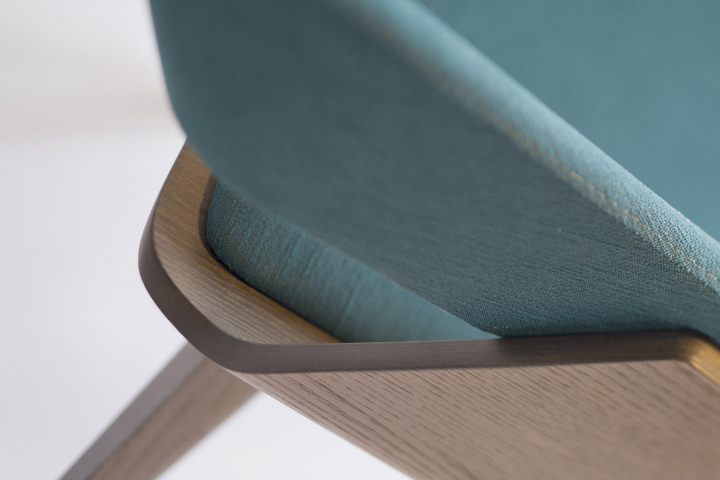 A chair suitable for any environment. Katana in Ash gray with fabric teal, for example, is perfect in a living room taste
minimal. The leather color undergrowth, in combination with the natural wood of ash, does it offer a solution to an environment
from the more classic style.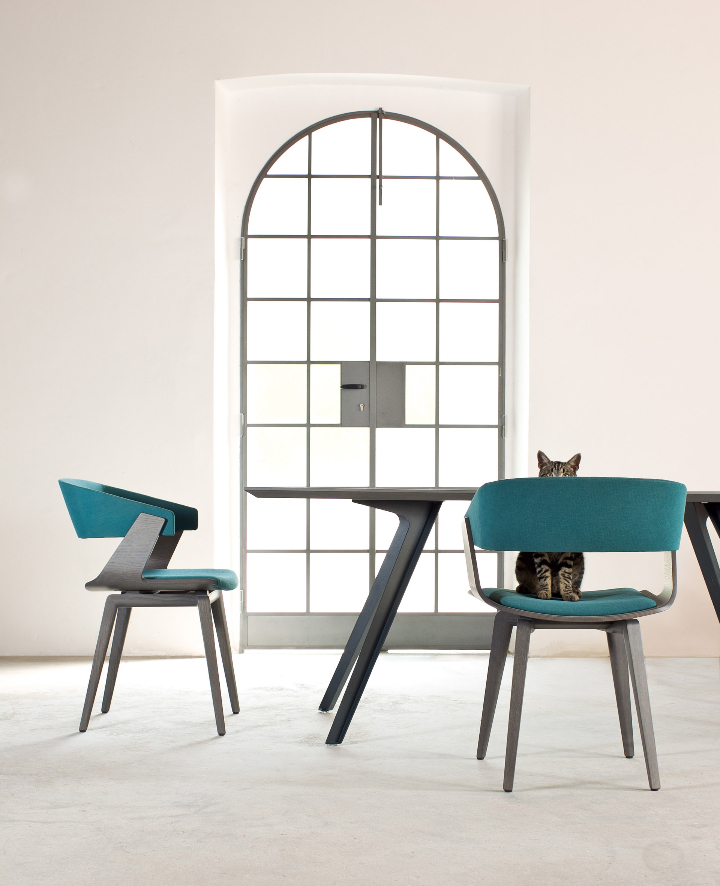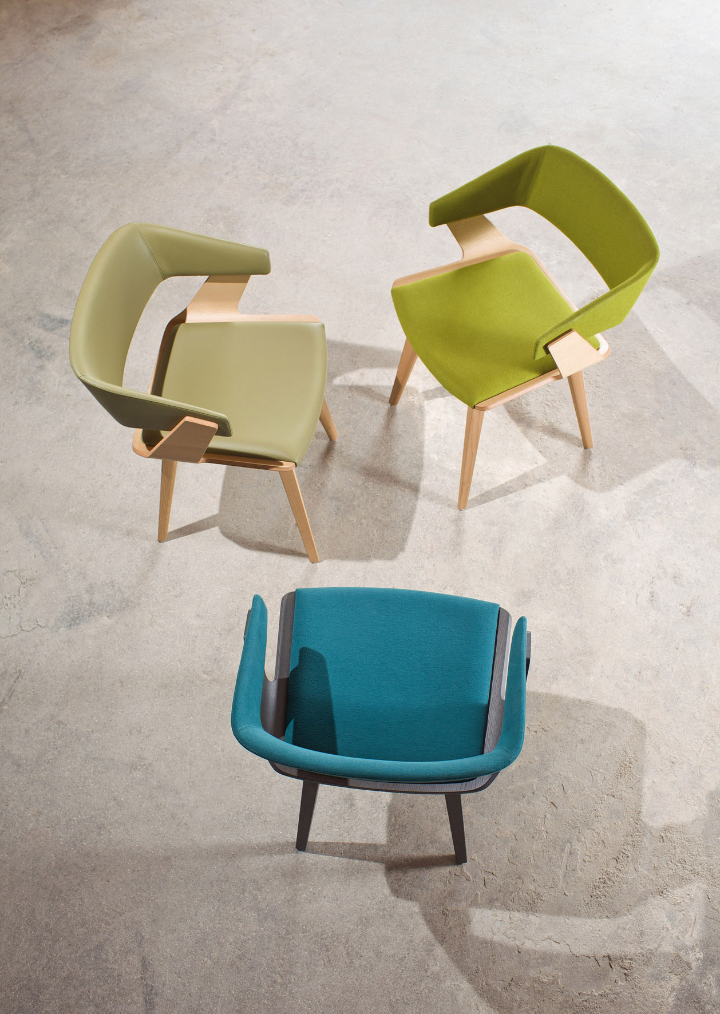 Dimensions: h 78 cm –p 56 cm –l 57 cm / h seat: 47 cm
Finish: Ash wood
Color Finish: ash wood, stained ash natural, coffee brown colored ash, ash stained leaden gray, ash stained wenge, stained ash coal, tobacco-stained ash, ash colored biscuit.
Also lacquered open pore: ecru matte, opaque sand, anthracite matt black, matt red, glossy white, ecru shiny, glossy sand, anthracite shiny black, glossy red.
Coatings: category 1, 2 category, category 3, leather and leather. (For each of the coatings indicated are available many different colors)