'ARC DE TRIOMPHE' by Matteo Thun for the flagship store Zara
it has been modified:
2017-03-02
di
Starting from February, the elegant lobby of the flagship store in Corso Vittorio Emanuele ZARA welcomes its customers in a new scenario.
FLEXIBILITY'
Sustainability and eco-efficiency are common to the modern network of sales ZARA points and guiding principles of the projects signed by Matteo Thun. The installation for the entrance was conceived as a flexible and reusable structure over time, to fit - just like a stage - the various collections housed in the year.
HISTORICAL BUILDING
Prior to his current destination, the historic building of the years 4.000 square meters' 30 has hosted for many years a theater and then the great cinema Astra. The famous lobby entrance, characterized by a double wraparound staircase in marble and brass, ancient mosaics and golden dome with dramatic chandelier in Murano glass, were integrated into the design of ZARA flagship and today represent a picturesque setting for new art installations.
THEATRE
The installation designed by Matteo Thun fits perfectly into the historical and cultural context of the building and Milan; the theater is behind the concept. The dynamic structure modular, like a Triumph Arch, invites the customer to cross it to access the collections. The architect keeps alive a constant visual connection with the original layout of the rooms, while modernizing them, to offer the protagonists dresses a contemporary scene in which relives the whole atmosphere of the ancient spaces.
A STAGE FOR COLLECTIONS ZARA
As in a real theatrical staging, the Matteo Thun installation transforms the mannequins in actors and visitors in public. Starring on stage, the clothes of ZARA flagship.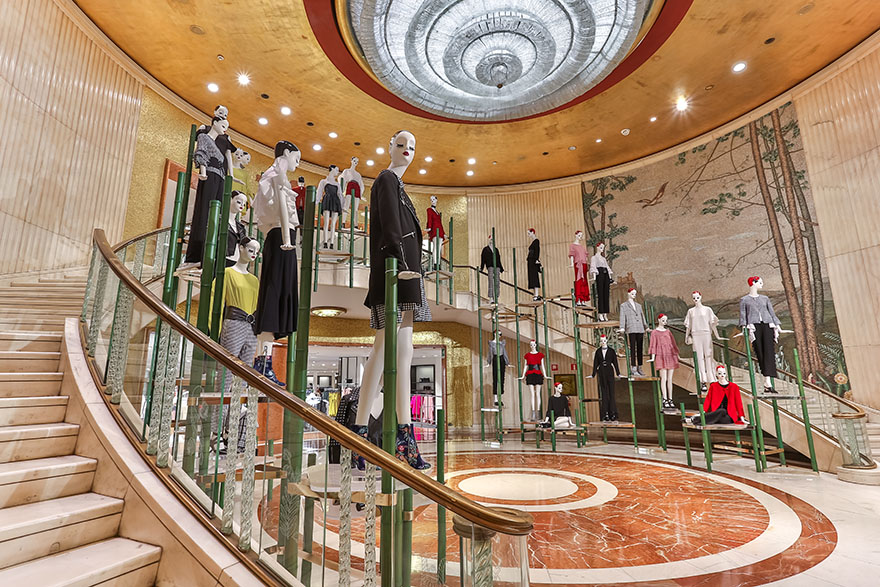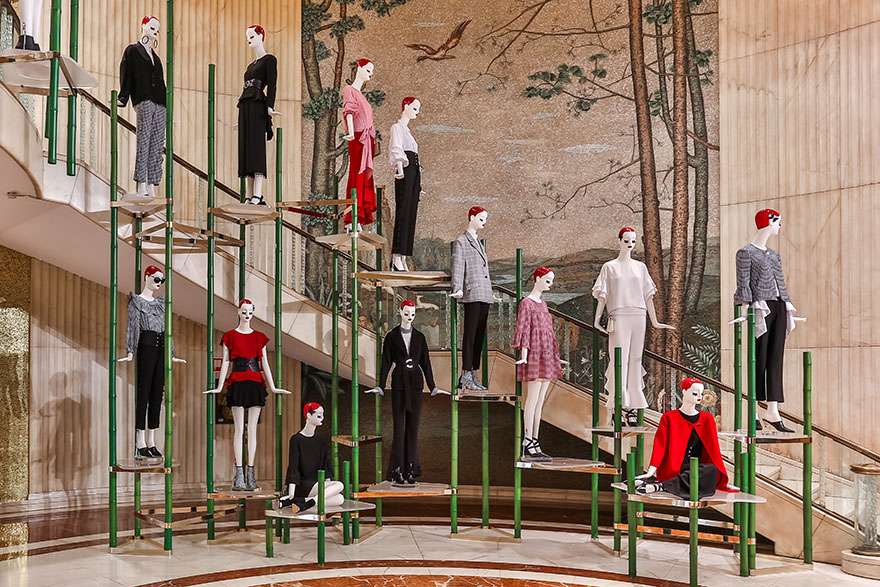 TEAM: Matteo Thun, Elena Pelosi and Benedict Fasciana.
PHOTO CREDIT: for all images © Fabio Tempestini