CHOSEN THE WINNERS OF "FASHION HEROES" OF THE CONTEST WITH FORMABILIO AVIREX
it has been modified:
2013-12-10
di
Were announced the winners of Fashion Heroes, The seventeenth contest aimed at young architects and designers launched by Formabilio.com, the platform that aims to promote design through the contest aimed at young architects and designers.
In line with the values ​​and way of AvirexThe goal of the contest was to look back, exploring the history with a capital S, the horse of the two Great Wars and retrace the path of the large and small inventions that have been adapted, revised, to innovate by improving the present day the lives of all of us.
A evaluate the candidate projects the contest we thought the jury made up of representatives of Formabilio, of Venetian companies partner of the online platform Ivo Fontana furniture, Euroline Furniture, Live in, by Cristina Pozzoli, Head of Communications of Avirex and Andrea Masini, Art Director of Avirex. 130 projects on candidates in the competition were chosen from among the winners that will be marketed in the online platform:
CASE - The cabinet inspired by the shape of the old boxes for ammunition used in the Great Wars is the designer Palermo Daniele Cristiano. The simple and linear shape that distinguishes it allows it to adapt easily in any environment, making it perfect for all kinds (mobile TV in the living room, moving day at the entrance or the mobile container
a store).
MARCEL - The project's designers Pesaro Fabrizio Simonetti is a cupboard with simple shapes, boxy, unadorned and with legs made of tubular chromed metal inspired by the genius of the architect Marcel Breuer that he introduced in the early twenties revolutionizing the world of design .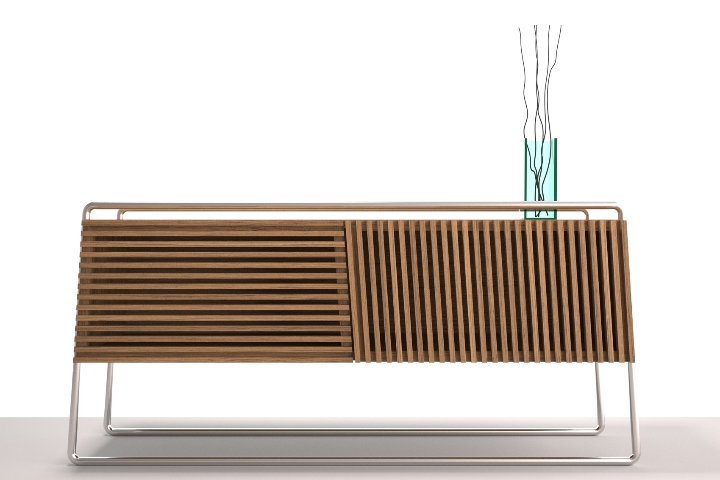 Formabilio also reserves the right to investigate the feasibility of the following project:
ELLIS ISLAND - Inspired by the traveling trunks of Italians emigrated to America in the twenties, is a cabinet with tubular structure with wheels that can be used as a booth to change into. The idea of ​​the designer Michele Santomarco thirties.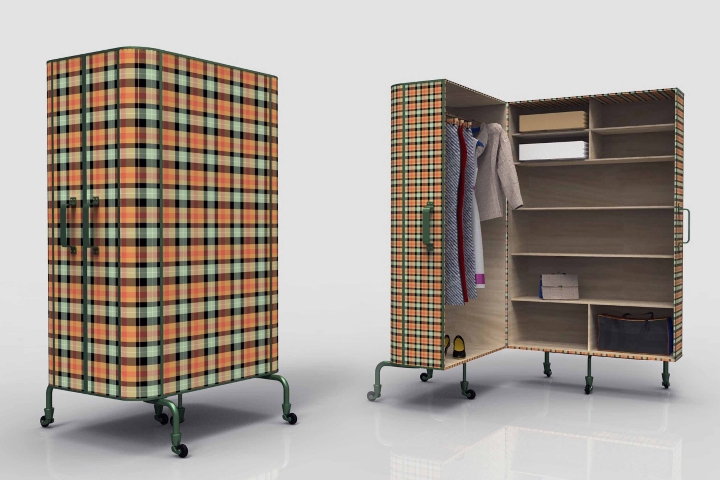 The contest Fashion Heroes also included the assignment of some special prizes signed Avirex the top three winners chosen solely by the community of Formabilio.
The first prize (Elegant full chinos, shirt and jacket) went to the Florentine designer Enrico Rivetti, designer ELECTRA, the cabinet from wooden house for storage and stow objects.
The second prize (Full chinos and shirt), however, if the won Fabrizio Simonetti, creator of MARCEL, selected the winner also by the jury.
The third prize (Full chinos) went to the designer Pesaro Andrea Vitali, designer RADAR, library that incorporates the military technology at the turn of the two world wars adapted for use for the community of today.