ArkiZoic Circus - Loppis di Santa Lucia it has been modified: 2013-12-11 di
On the occasion of the feast of Saint Lucia AtelierFORTE is organizing the fifth edition of Loppis! The 13, 14 and 15 2013 December. With the patronage of the Swedish Embassy and the Cologni Foundation.
Loppis is the Swedish name for the flea market that every family can set up in their own garden or garage. AtelierFORTE is inspired by the atmosphere of these small markets to open its spaces to the public and welcome them with cultural micro-events: theatrical performances on the tales and legends of Norse mythology, live music, Swedish gastronomic specialties, bookshops dedicated by publishing houses , clothing and accessories markets.
In this context, it will open the exhibition of works by Duilio Forte Arkizoic Circus.
Homo videomaticus: the objective world
< >
Irina Zucca Alessandrelli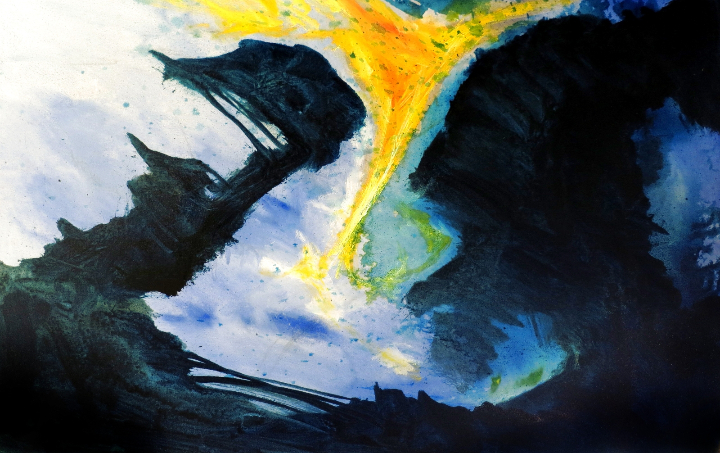 Program
Friday December 13. From the 18 24
Inauguration "Arkizoic Circus", works by Duilio Forte
Bookshop and AtelierFORTE market
Choir of Saint Lucia by The YESchool
My Sunday Spleen in concert
theatrical performance of The Ship of Fools:
- August Strindberg more or less, by and with Giulio Valentini, music by Daniele Defranchis
free Swedish lessons, organized by The YESchool
Glogg & Lussebullar
Saturday December 14. From the 18 24
Bookshop and AtelierFORTE market
theatrical performance of The Ship of Fools:
- The theft of Mjöllnir, with Daniela Iotti and Roberta Paolini
- Odin, lord of the runes, by and with Giulio Valentini, music by Daniele Defranchis
Glogg & Lussebullar
Sunday December 15. From the 15 20
Bookshop and AtelierFORTE market
Special event. The Market of friends
Eija Tarkiainen presents the book "Mythology of the Kalevala", Juha Pentikainen
theatrical performance of The Ship of Fools:
- The theft of Mjöllnir, with Daniela Iotti and Roberta Paolini
- Odin, lord of the runes, by and with Giulio Valentini, music by Daniele Defranchis
Glogg & Lussebullar
FREE ENTRY with the subscription card
www.atelierforte.com AtelierFORTE, via Corelli 34 Milan