bathroom furniture and laundry Colavene it has been modified: 2022-06-02 di
Colavene is a company founded in 1968 in Civita Castellana (VT) by Giovanni Colamedici and produces furniture extensionsThe bathroom and laundry.
Equipped columns, bases and accessories Colavene solve the most common difficulties in the furniture and in the management of the spaces service.
Brava 1 compartment contains a washing machine, space container and folding laundry basket. Brava 2 includes double linen retractable shelf and container. Brava 3 has basket flap and two compartments for objects and detergents.
The base cabinets provide Colavene versions with ironing board or pull-out table: When you need it is possible to obtain a comfortable area to stretch and extra space to fold the laundry simply "opening a drawer".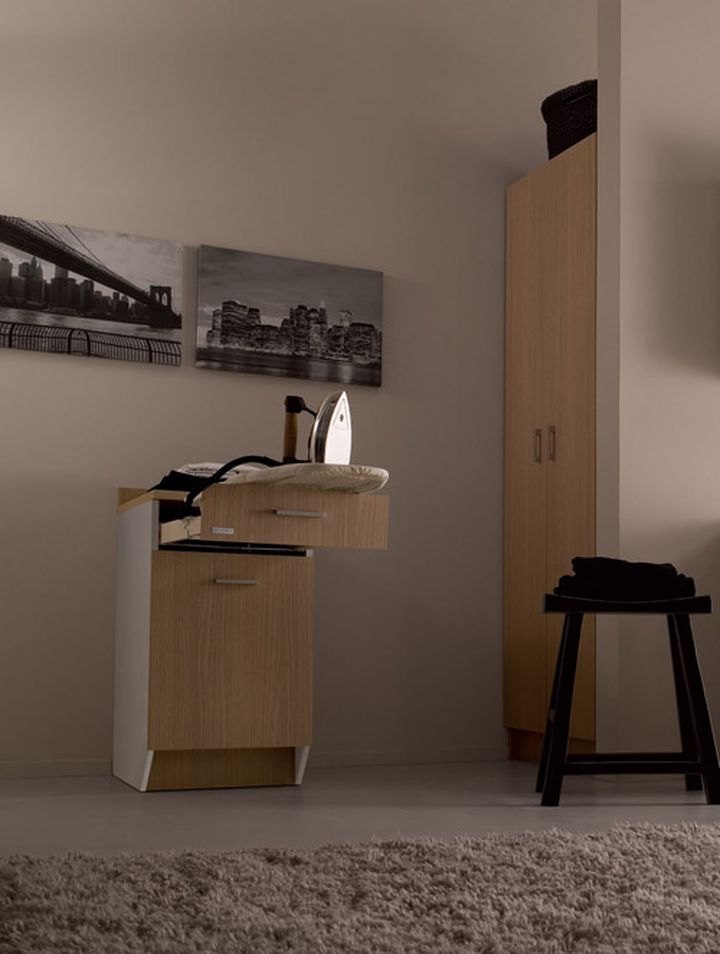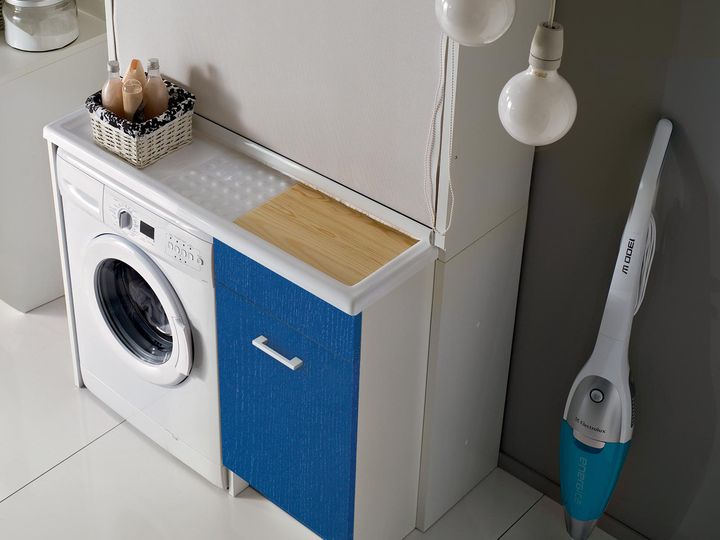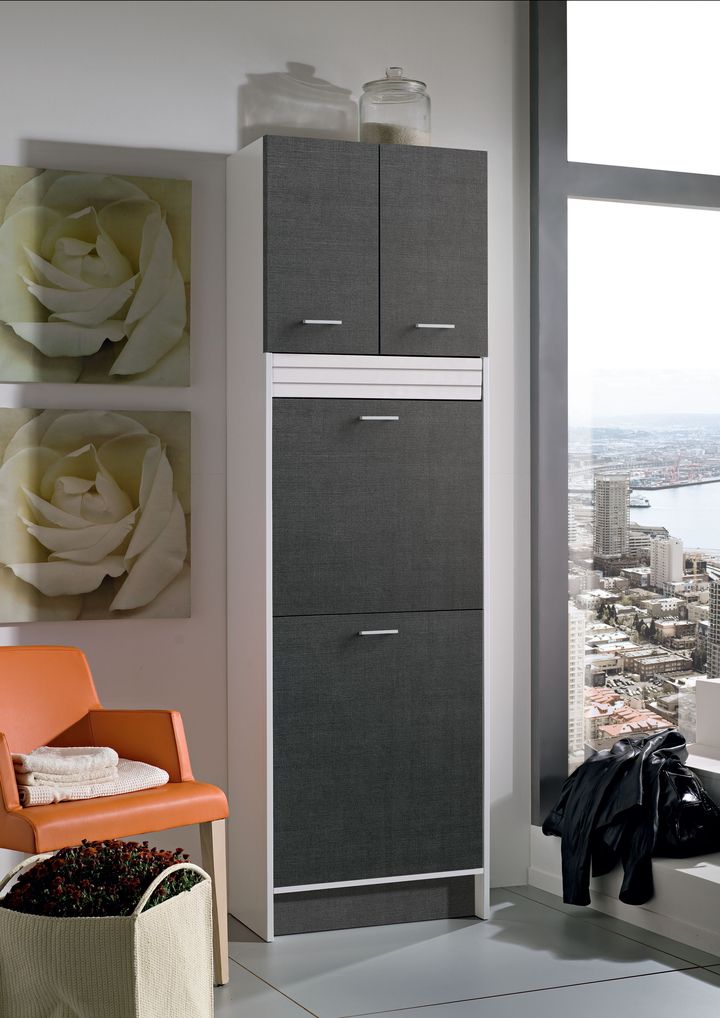 La Laundry in 110 cm: Duo includes sink, removable laundry basket and compartment for inserting the washing machine. With the addition of Stender, the furniture is completed by a practical resealable drying rack with a sliding curtain.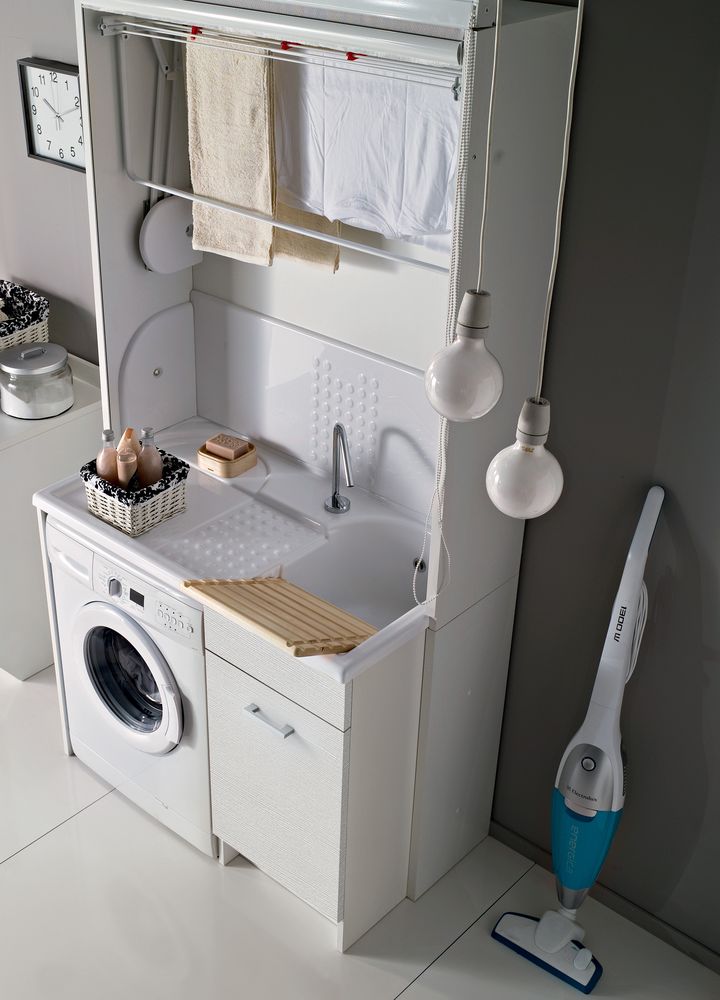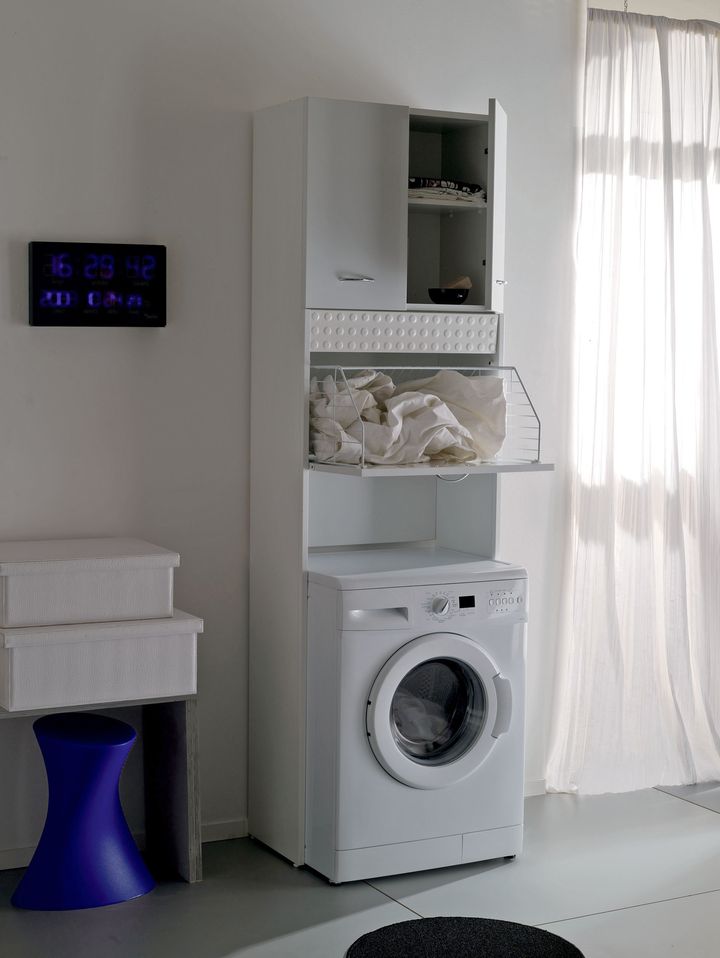 For more information please visit: www.colavene.it