Sefem Design: the architecture of steel jewelry
it has been modified:
2015-02-28
di
When design combines architecture are born unique multidimensional jewelry, simple and trendy. The style you wear is called Sefem Design.
Paola Vanazzi is the creative mind and the designer behind the brand Sefem DesignYes because combining the passion and the studies done in architecture with the world of jewelry is not easy, but you need a good dose of originality and one personal taste very defined to create a unique and simple at the same time.
In his collections Paola puts all the love for the geometric shapes and clean lines, resulting in the steel jewelry that perfectly interpret the concept "beauty is simplicity" is how the new collection 2015, which offers rings, necklaces earrings and essential lines but of great character and personality, suitable for both contemporary and independent women, both algi men who choose to dare and who have refined taste and class.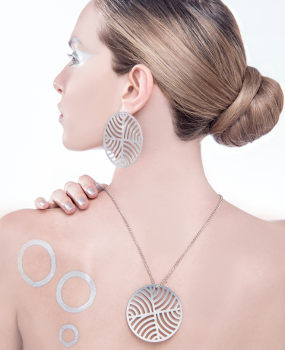 "Sefem Design is the result of a deep conviction that the values ​​and principles that dominate the architecture and the design can be an integral part of a jewel. When design becomes fashionable, when architecture becomes wearable thanks to an accessory, just so we can get the perfect fusion of two worlds close but so far we have seen together only in the parades of the big names in fashion. " Racconta Paola , designers Sefem Design. "Mine is a continuous process, my collections are the result of an idea and I am sure that in the future I can give birth to more and more advanced products: I want simplicity, sophistication and style, all made with great originality. I think I'm on the right track and the feedback of those who discover the brand Sefem Design and appreciates the jewelry is what fuels my creativity, giving me many new ideas to work on. "
The steel jewelry Sefem Design can be purchased online on the website of the brand, thanks to a secure payment via Paypal and customer services 24 24 hours, always available to the customer.