Mr. Pine, the new Christmas pencils leads, design Francesca Macchi it has been modified: 2013-12-02 di
Mr. Pino is the new proposal Francesca Macchi for Christmas 2013. a object sympathetic ed ecological which, in addition to coloring and revive the desks, Is useful since a door pencils shaped pine Christmas.
Made of red felt and white wool, it is available in two dimensional variants.
It looks like a piece of felt shaped with a descriptive tag knotted with the wool that will be used to create, in a few steps, to his own Mr. Pino.
A 'original idea e green designed for small Christmas gifts, also to be shipped, which, once the period has passed, can be conveniently collected by removing the tree, and then reused the following year.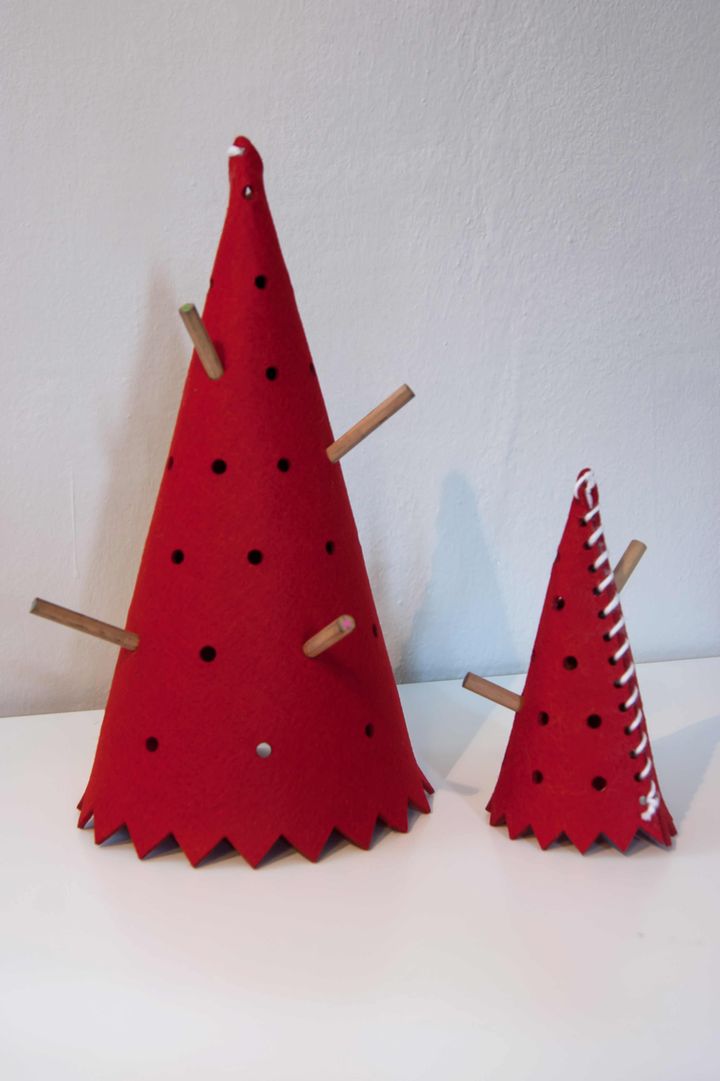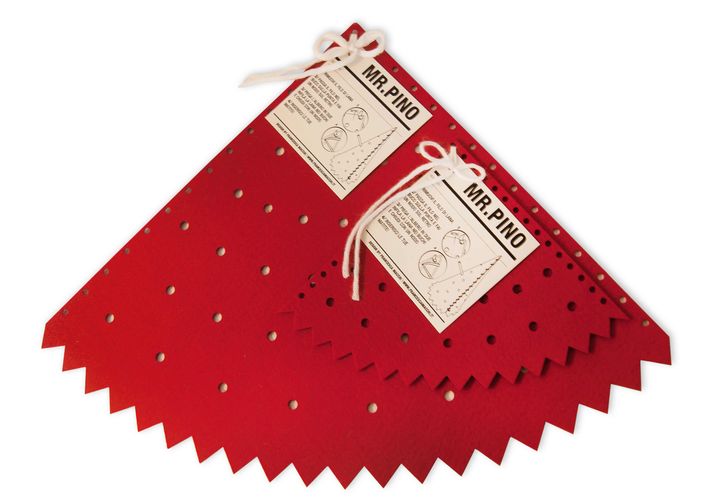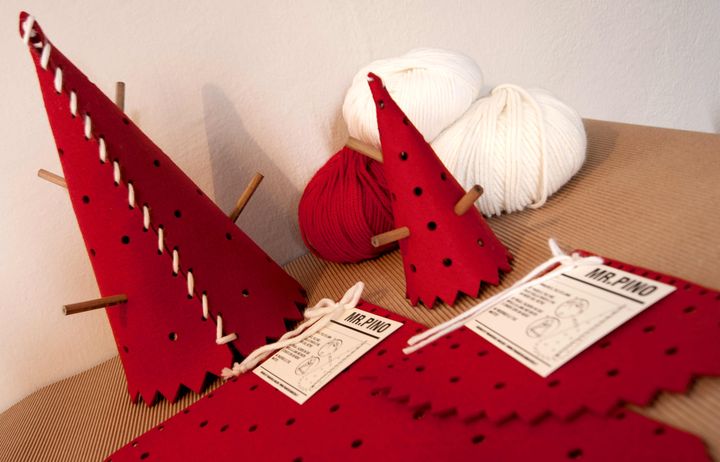 For more information please visit: www.francescamacchi.it