CREATIVE SPACE SERBIA presents YUROPE - 3RD THE DOMESTIC LANDSCAPE, Fuorisalone 2013> it has been modified: 2013-04-03> di
Creative Space Serbia, A project promoted by the government agency SIEPA (Serbia Investment and Export Promotion Agency) for the third time comes to Milan Design Week.
The projects on display, selected through competition and made by local companies, are an expression of new languages ​​and sensitivity that are developed through dialogue and synergy between young designers and industry in a country rich with culture that knows how to surprise to the unprecedented nature its proposals. Double the mission of Creative Space Serbia: the discovery of new talent and creation of productive alliances finalists between designers and companies.
The theme of 2013, like previous art direction entrusted Mirko Tattarini, is "Yurope - The 3rd Domestic Landscape".
Starting point of reflection is the memory, the cultural baggage that Serbia, officially a candidate country to join the EU, brings to enrich the broader European identity. An inner space free and "uneducated", an oasis of life and spontaneity: the "third landscape", inspired by the definition of the landscape and the French writer Gilles Clément. From this starting point, each designer has sublimated his own idea of ​​"memory box" in creating a new generation of storage units, in which the spaces and content, real or imagined, have a leading role.
Two representative pieces of the exhibition are Play Ana Babic and Matrioshka Sasa Mitrovic.
Matrioshka, design Sasa Mitrovic, manufacturer SCS Plus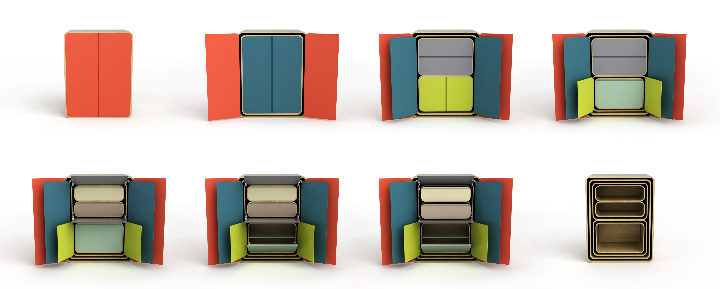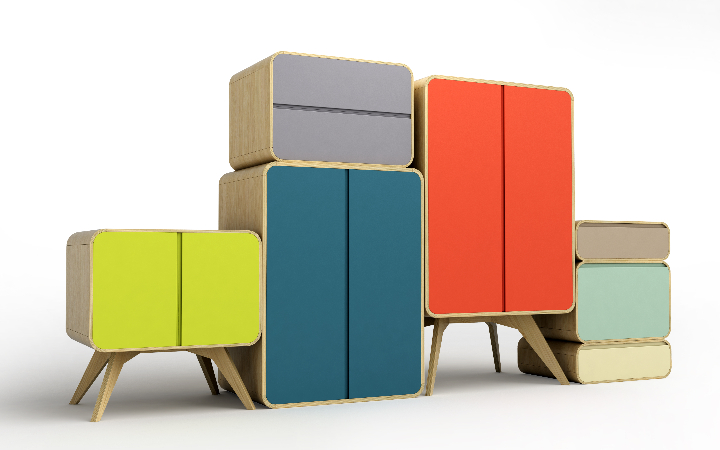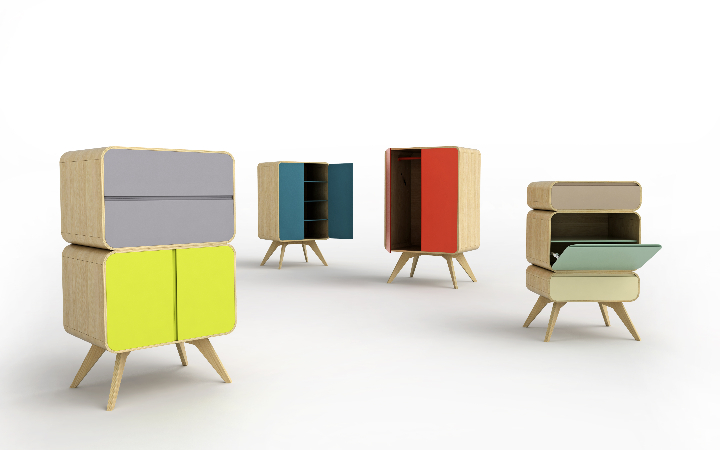 Matrioshka is a system of wooden containers inserted one inside the other. Its components (cabinets, drawers, cupboards) can be marched and arranged at will in space. Once closed, partitions and legs disappear in the bottom of the cabinet.
Matrioshka, as the Russian doll that inspired it, began as a game, but it is a subtle game that makes you think the mystery behind the outward appearance. It 'an object that contains items and, at the same time, preserves our identity.
Play, design Ana Babic, producer Jasen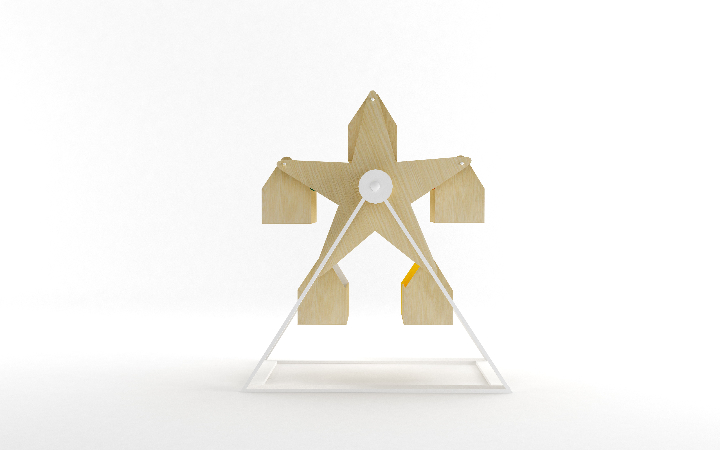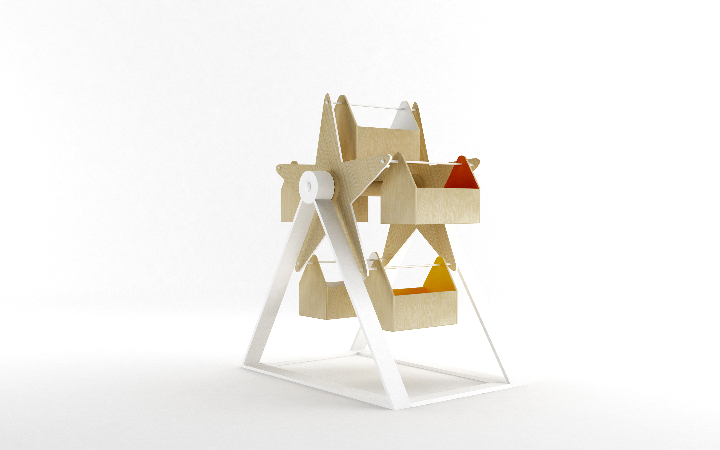 Play is a system of containers composed of five boxes of tools mounted on a swivel that evokes, in a shortened version, a Ferris wheel: an invitation to joy that characterizes the carnival, which celebrates the vitality Play.
Made of plywood, boxes are distinguished by the different shades of color that characterize the interior, always seen as objects that are kept there.
YUROPE - THE DOMESTIC 3RD LANDSCAPE
Opificio 31 - Space Workshop
Via Tortona, 31 - Milan
9-14 April 2013, h. 10-21