Milan, Foscarini Spazio Brera will host a work created by Stefano Arienti it has been modified: 2014-01-17 di
From January 23 Foscarini Space Brera will host an opera created by Stefano Arienti, artist who is inspired by poor art, With one of the central themes of his work: algae.
Foscarini sgreet the new year with Algae, a work signed by Stefano Arienti and reinterpreted in a new, Special installation space Brera. Consistent with the cultural commitment of the company, the program of meetings, talks, set-ups and site-specific installations continues, designed to interpret the values ​​that the company has always pursued: research, innovation, ability to create emotion with light.
The algae, protagonists of his first solo exhibitionIn 1986, are linked to a minimum and are factuality made with colored plastic envelopes, made impalpable by the artist's gesture. "Arienti's work confirms the nature of Foscarini Spazio Soho, which is proposed as a place marked by the spirit of the brand, destined to enter into dialogue with the city to tell stories, convey emotions and stimulate creativity", underlines Carlo Urbinati, co-founder by Foscarini.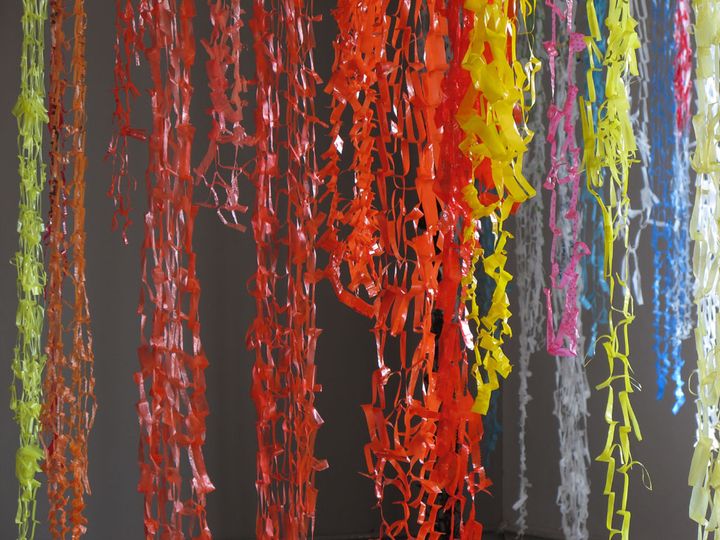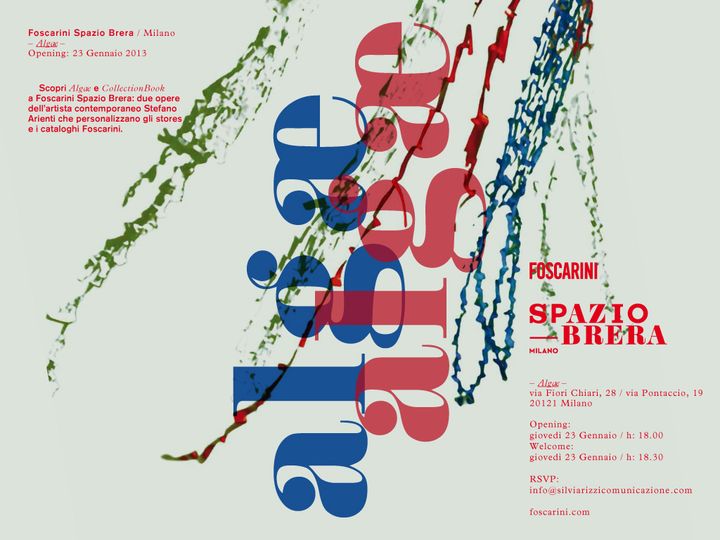 Inauguration: January 23 2014 - hours 18.00
Foscarini Space Brera
via Fiori Chiari n. 28 / Via Pontaccio n. 19 - Milan