Cersaie 2014 design is optical
it has been modified:
2014-09-24
di
Optical called Oasis, all played out in black and white marble, was designed by Manuel Barbieri to draw water, natural element of the Bologna event.
Silhouettes of amphorae and cactus as well as bathtubs, sinks and mirrors in white Carrara marble emphasize the understated elegance of a contemporary bathroom where the floors with geometric lines optical play with accessories designed for modern environments from the smallest.
The collaboration between the young designer Manuel Barbieri e Scandola Marmi that, after having entrusted the art direction of his first collection of fancy marble for the house, which included a complete remake and the repositioning of Verona, from the brand image to the distribution point to a collection of innovative floor and wall design.
Until Friday cersaie 2014 They are presented in five different formats premiere where the pose and the color contrast determine the aesthetic effect of unusual and impressive.
The first collection of debut fancy marble adding also the proposals for the bathroom that enrich the offer for the home and office. Available in Marble White Carrara, Black Marquina and Grey East, two sets of marble bathroom accessories composed of small to allow it to support even on smaller surfaces such as those of the hotels.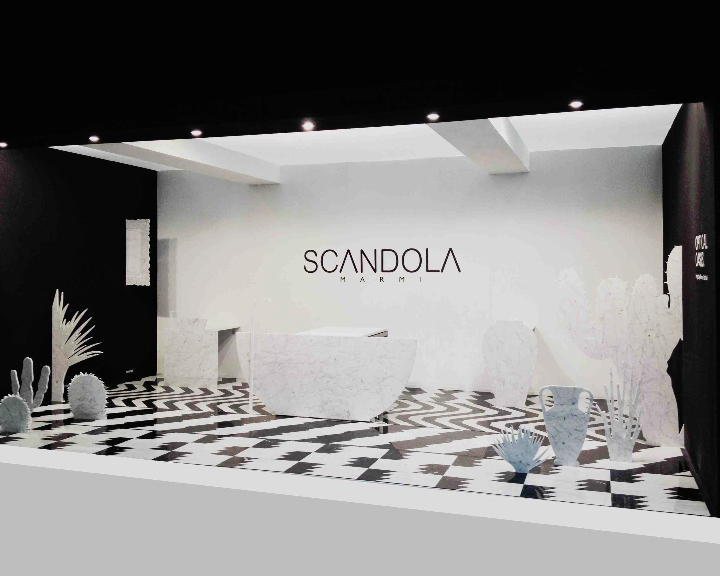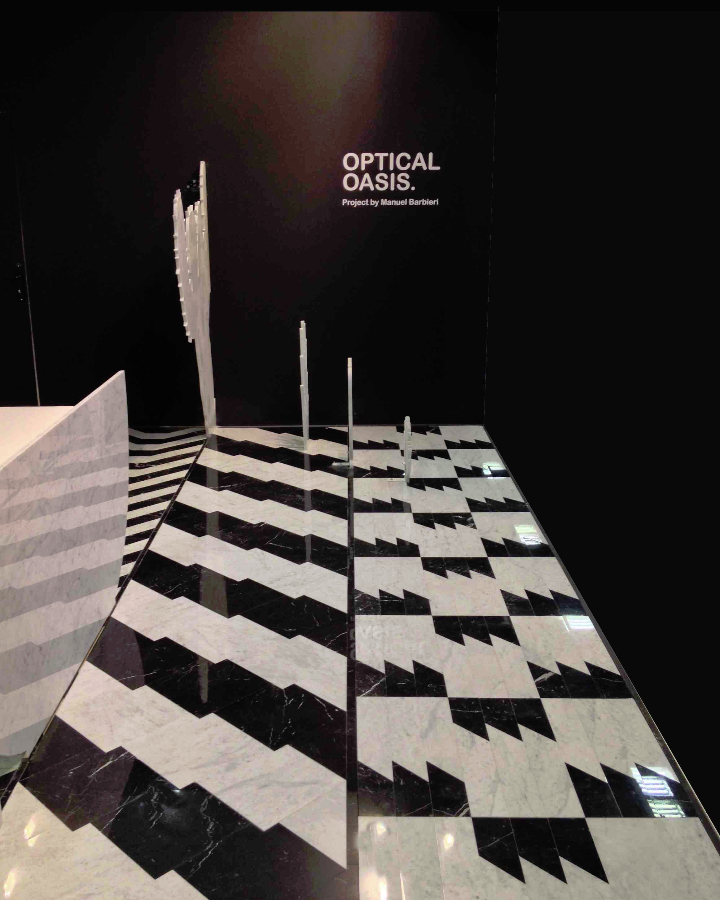 More information here