Floors in an environmentally friendly cement floor Moderno
it has been modified:
2015-05-09
di
In recent years the screed are a choice increasingly appreciated to floor in continuity avoiding the antiestetismo of joints and seams,
definitely one of the best solutions ever in this area are the concrete floors for interiors in particular formulated technologically advanced floor Modern.
The particular formulation patented by Luca Mercury, creator and soul of the brand Modern Floor, Despite the high performance it is free of toxic substances harmful to health and the environment and free of epoxy resins.
Concrete floors spatula, ecological solution to pave
Among the ecological characteristics contained in the surfaces created with cement spatula Floor Modern we find the absence of solvents and epoxy resins, in favor of a compound formulated with natural fillers and cements of non-traditional and high performance.
Being a very low-thickness floor with a high adhesive power, it is also possible to coat old tile floors in 2-3 mm thick, eliminating the joints, without demolition and therefore avoiding transporting hundreds of kilos of waste into landfills.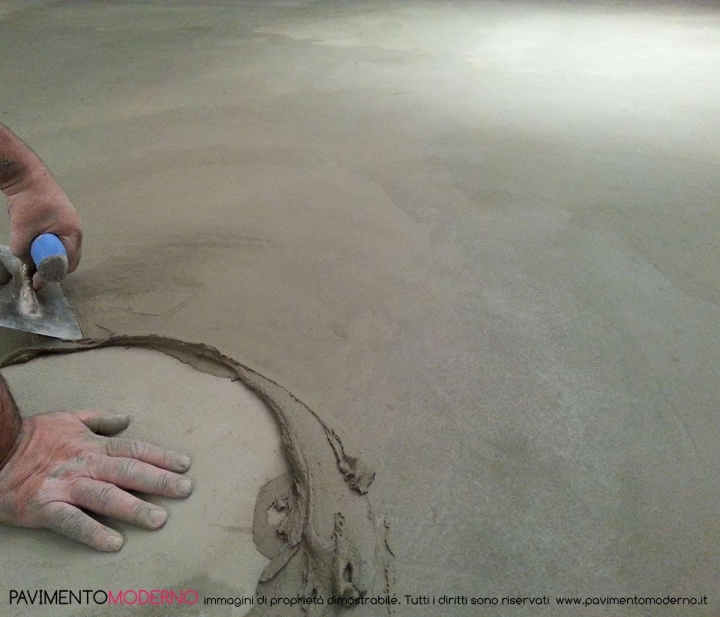 Features high-strength concrete floor spatolato
An ideal surface to furnish with taste, the spatulated concrete floor is resistant to heavy traffic, for this reason it is ideal for paving not only homes but also places exposed to the public, such as shops, shopping centers and hotels.
The strength characteristics are not limited to performance against wear but the surfaces Floor Modern rooms also resistance to aggressive chemicals, shock, fire, moisture, UV, and stain.
Presenting totally free of leaks you have an excellent stain resistance, far greater than a tile floor, for this reason it is best choice for visitors looking for a highly hygienic and meets the strictest standards of hygiene in medical and dental clinics , and in all those places where the maximum hygiene and ease of cleaning is not only a virtue but a necessity.
Endless possibilities of play
Not only floors: the Cement spatula Floor Modern It is also ideal for covering walls, ceilings, furniture pieces, sinks, tubs, kitchens and more, proving to be a highly technological and innovative designers and engineers.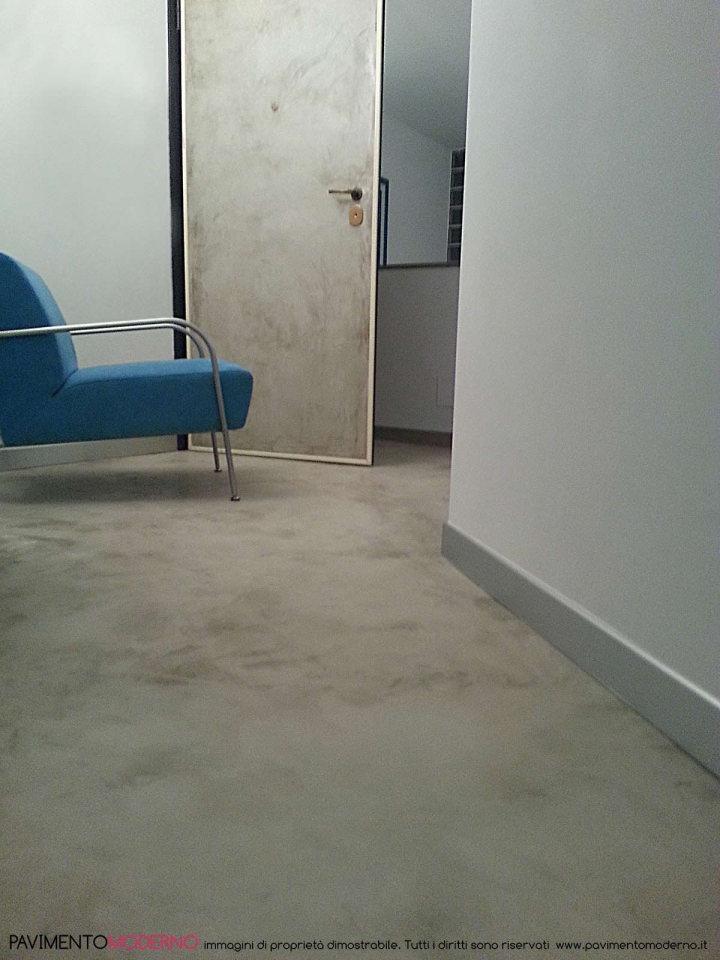 Main advantages of concrete floors spatula:
Resistance to heavy traffic
Not subject to yellowing as resins
Not subject to bubbles like resins
A mineral-based and synthetic
Smooth and velvety to the touch
Stain resistant too aggressive
Timeless look