Adrien Gardère
Adrien Gardère works all over the world (France, Italy, United States, India, Egypt, Indonesia, Canada) to create a strong and meaningful dialogue between the know-how traditional and contemporary lifestyles.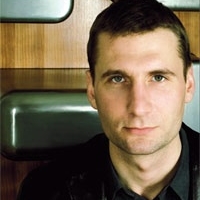 From his work reflected a strong determination to find solutions in which innovation and comfort, insight and emotion, scientific expertise and educational value can coexist.
Working on various projects, Adrien Gardère showed great adaptability to the countries and foreign cultures and the ability to communicate effectively with industrial, artisans, businessmen, museum curators, scientists and experts. His professional approach has enjoyed global success with projects ranging from furniture, lighting and product design to exhibition and museum.
---