Old books transformed into sculptures by Brian Dettmer it has been modified: 2022-06-02 di
Brian Dettmer transforms old books into sculptures with scalpels and other surgical instruments, since 2002 his works have been exhibited in more than 120 exhibitions around the world.
Books are timeless pieces of knowledge and history. They are the best teachers and storytellers of the past. These printed materials are priceless and are considered immortal to some extent, but in the era of innovation where everything can be digitized, printed materials such as books and encyclopedias, are suffering from a huge decline in popularity especially among the younger to because of their modern versions like the e-book.
We must also admit the fact that any kind of information can be acquired through the Internet. Leaving the books on dusty shelves that only serve as ornaments for the home.
Brian Dettmer, also known as the surgeon of the book, he found a way that has given a new life to these books.
He uses old materials such as books, maps, encyclopedias, textbooks to create unique and incredible pieces. Using tweezers, knives, scalpels and other surgical tools, he dissects the book and gradually discovers its most hidden part, not even he really knows what the end result of his creations will be. "This makes it even more exciting," said Dettmer.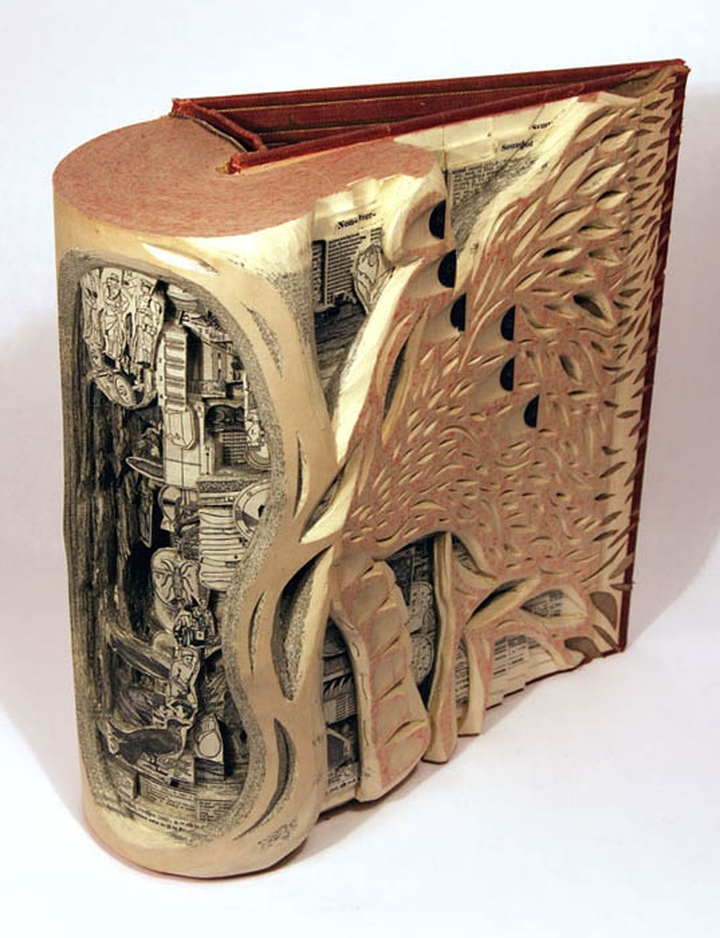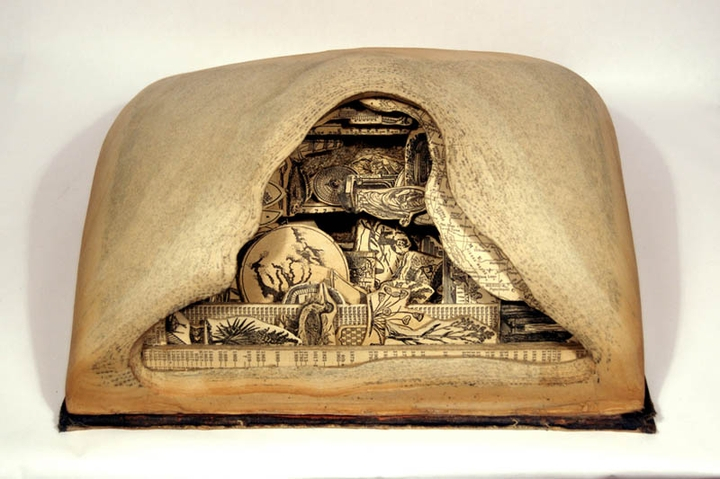 The artist begins his process by sealing the edges of the old book with glue. Once the edges are tightly closed and the books are in the desired shape, he begins to dig bit by bit layer by layer, bringing to light various letters of each page and the images he wants to keep. Nothing inside the book is transferred or implanted, only removed.
Its process can take weeks or even years, depending on how intricate the sculpture is. His working week usually goes up to 50 hours which he spends indoors in his studio.