ROA's Magic Naturalism / Street Art's in Mexico it has been modified: 2023-10-06 di
The Belgian artist ROA continues at the pace of a hungry prairie dog, crossing dusty, rusty landscapes in search of a montage tableau for his traveling animal reserve.
His fans are accustomed to his rats, birds and furry creatures climbing on urban weathered walls in Europe and the United States. More recently ROA discovered the sunlight that enchantingly warms the winter earth tones of central Mexico, at the invitation of Gonzalo Alvarez of Mamutt Arte.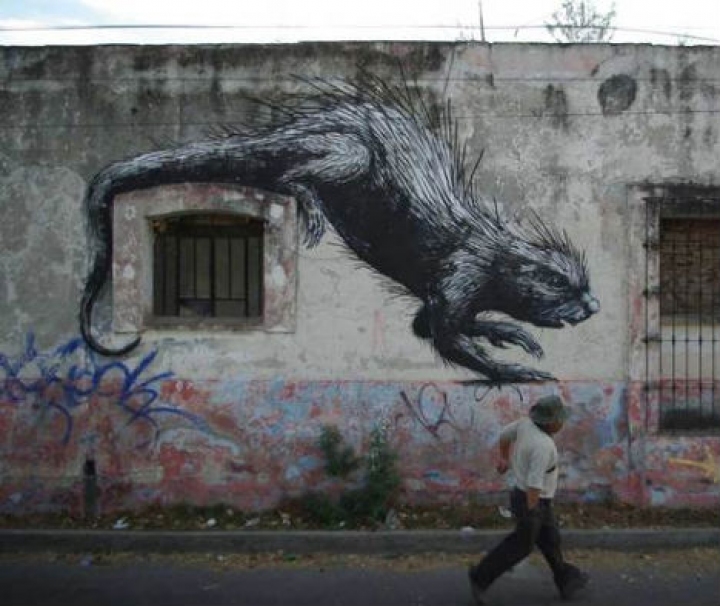 "I like to integrate the native animals of the country I visit," he says, the armadillo, the buzzard, the raccoon, the anteater, and the fighting cocks.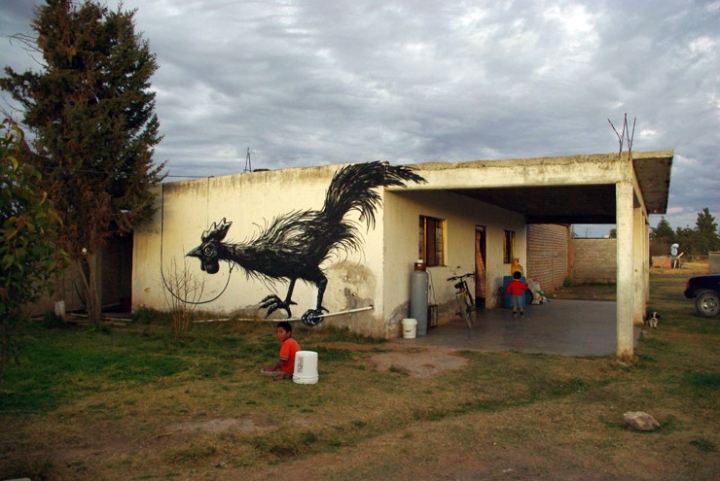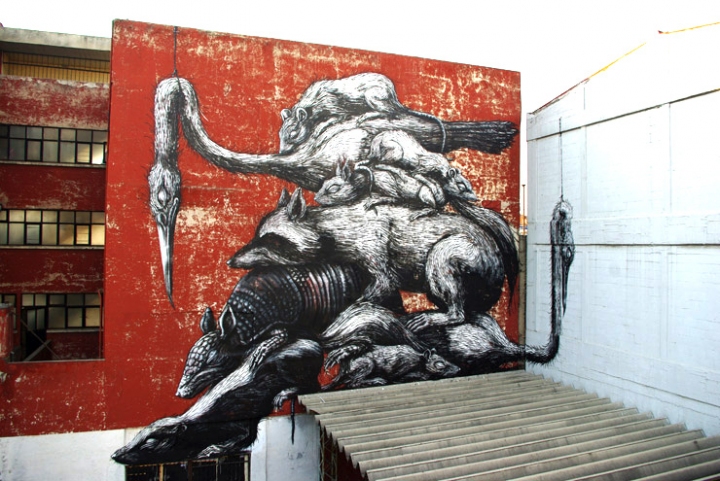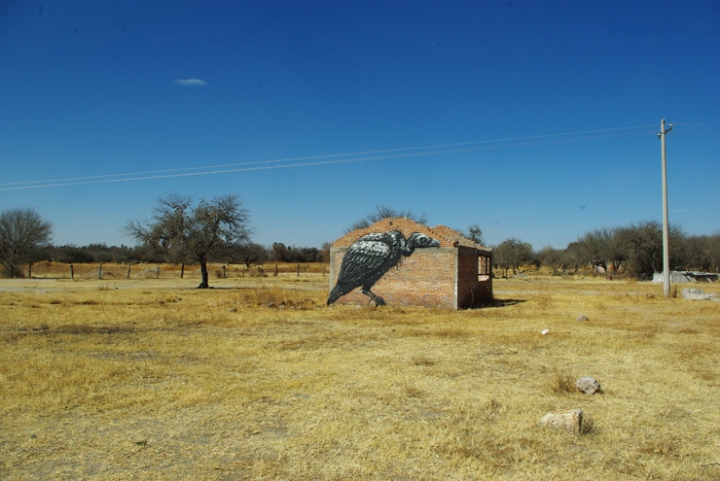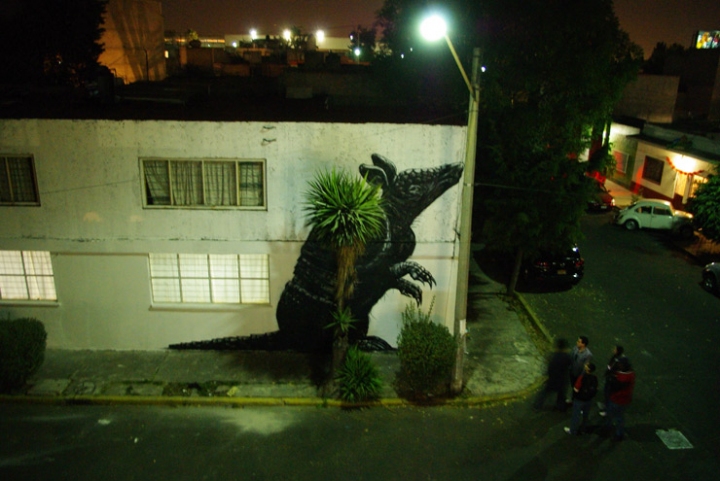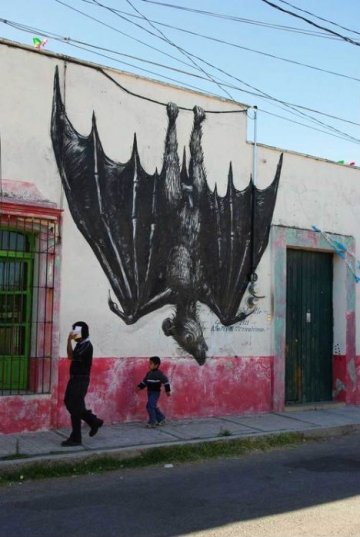 Sitography: Brooklyn Street Art weburbanist