POP POINT ROMA it has been modified: 2022-06-02 di
At the inauguration of the eleventh edition of openARTmarket, the Association nwArt presents the Special Guest on painting of Italian Neo Pop Art.
Edited by Antonietta Campilongo, this exhibition titled Pop Punto Roma, presents 10 professional artists from all over Italy who with their works will be featured at the foundry of Arts from November to 15 15 2014 December.
Pop Punto Roma
An exhibition of contemporary art entirely dedicated to Italian pop art lands in the capital. The Pop Punto Roma exhibition: an artistic symposium that from November 15th to December 15th will give the opportunity to make art and exchange opinions on the Italian NeoPop. Evolution of Warhol's famous PopArt, NeoPop has rode the world artistic wave in the last twenty years - close to the fall of the Berlin Wall - becoming everywhere a symbol of cultural openness and artistic globalization. An art capable of reflecting, through images, the dynamics of modern life. If in the post-war period the informal movement and abstract expressionism were characterized by a common introspective tendency, pop artists orient their research towards impersonality and emotional detachment: these effects are amplified by the use of advertising images, comics and photography.
Pop Punto Roma will embrace every aspect of this movement which is already culture, which has conquered Italian art by revisiting it in the light of international experiences: often trivializing forms, with provocative simplicity, confuse literary quotes and food for thought. In the works it is not difficult to trace the tensions and dynamics of the cultural and social development of contemporary Italy in relation to the global transformations of modernization: at the center is the dialogue between ethics and aesthetics, in which the main theme is economic sustainability and the setting of living contemporary.
"The artists - Explains the curator - somehow become carriers of new values. They are supporters and promoters of new lifestyles savvy and aware to give an example, through art, to future generations. One of the aims of artistic research in fact consists precisely in identifying some important transformations of the social landscape. ".
Between satire and irony, lightness and conceptuality, the professionals of the Italian NeoPop will guide us through a strong sensory experience, of vivid colors and peculiar shapes.
A month to reflect and play at the Fonderia delle Arti. But whether for fun or for art, a great way to do it in the Italian way.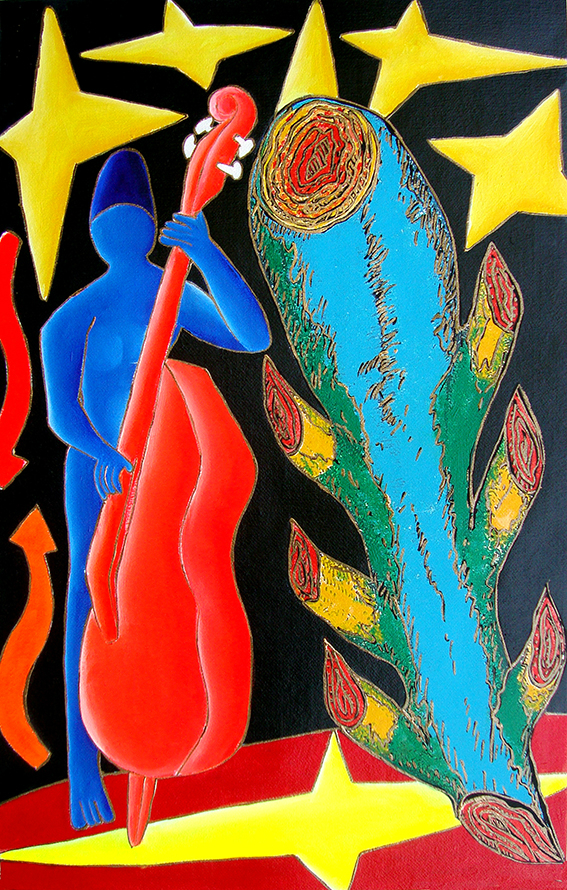 Title: Pop Punto Roma, by Antonietta Campilongo
Texts: Laura Lioce
Artists: 421ART, Gian Pietro Arzuffi, Easypop, Luciano Lombardi, Memo_Art (Merler & Molin), Giancarlo Montuschi, Diego Racconi, Eugenio Rattà, Franco Zuanetto
Organization: NwArt
Period: 15 from November to December 15 2014
Vernissage: Saturday November 15 2014, 18.00 hours (Cocktail)
Opening the show: Monday-Friday at 10.00-19.00, 10.00-16.00 hours Saturday, Sunday and holidays closed
Entrance: 2 card €
Location: Foundry Arts, 31 Via Assisi, Rome
info: e-mail: anto.camp@fastwebnet.it - T. 339 4394399 - 06 7842112 - www.nwart.it - www.openartmarket.it - www.fonderiadelleart.com