Lang - Baumann / Interesting Street Painting in Switzerland it has been modified: 2012-01-30 di
In Vercorin, Switzerland, artists are invited every summer to create works that encompass the entire village,
in 2010 Lang / Baumann they painted the streets in a very engaging for both residents and visitors.
"We thought it would be interesting to work on the surface of the streets, because it was a kind of free zone. Most of the houses and their facades are very old, the contrast of the old materials with the bright colors on the street seemed interesting to me. Later many of the villagers passed and followed the painting, they used it in a very playful way, especially the children used it for skating, walking or cycling on the lines. "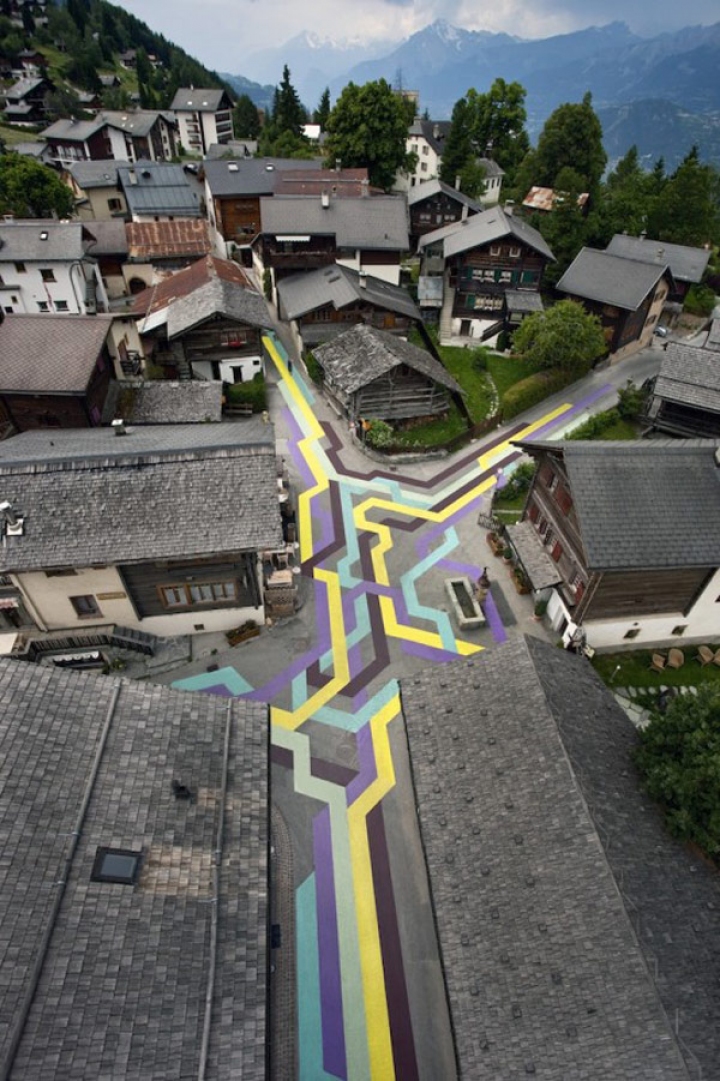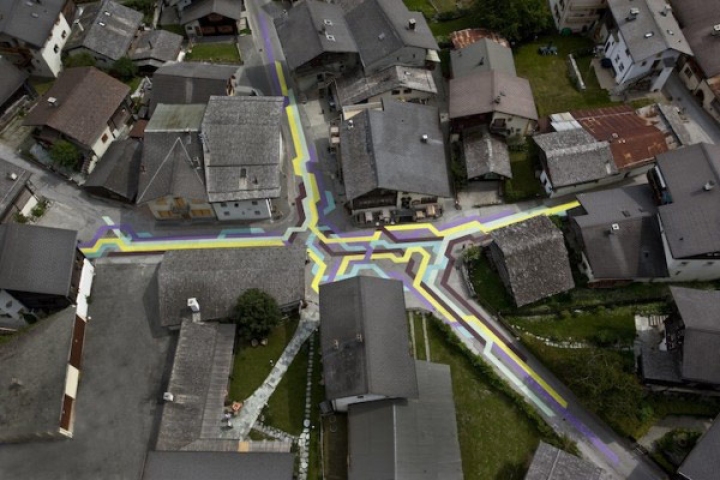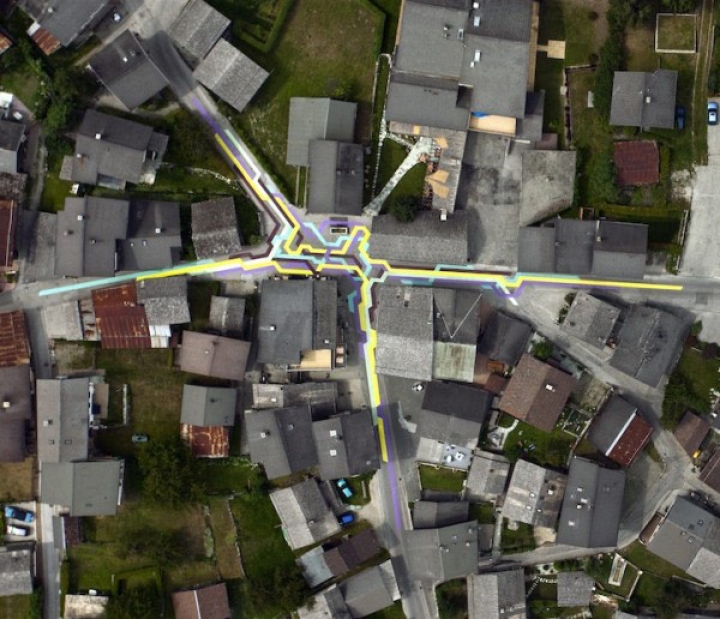 Street: Freshome