Airtight Garage, exhibition of paintings by David Sossella it has been modified: 2022-06-02 di
GARAGE ERMETICO does open a window on details and enigmatic works of the artist and illustrator David Sossella
a collection of unpublished paintings, worked as personal notes and never exposed in public. A unique event that will capture the many hidden meanings that the artist inserts in every canvas.
The exhibition will have a unique character, including the type of exhibits, as illustration and painting mingle and give birth to the hybrid works of great value.
"The Hermetic Garage is a space for personal and private research, as in an alchemist's laboratory, which mixes ingredients in pursuit of perfection. The airtight garage recalls many suggestions, such as hermeticism, the philosophical source of western alchemy, to which various paintings refer to symbols and meanings. It calls up the garage as the idea of ​​private laboratory, underground and underground. "
The event will be divided between the "classical" exhibition area with free admission for visitors and an inauguration that will see the participation of numerous guests and artists from the Italian illustration world coming from different parts of the Italian territory.
The event will boost its range of communication and its potential to stand in the period prior to Treviso Comic Book Festival and in conjunction with other major events in this city of Conegliano.
THE ERMETIC GARAGE also recalls a hermetic space, understood as closed and not accessible from the outside, a private and secret space where to create their own experiments, representative of the particular location that looks like one magic and suggestive within the urban context, an oasis of peace and tranquility where creativity and art can express.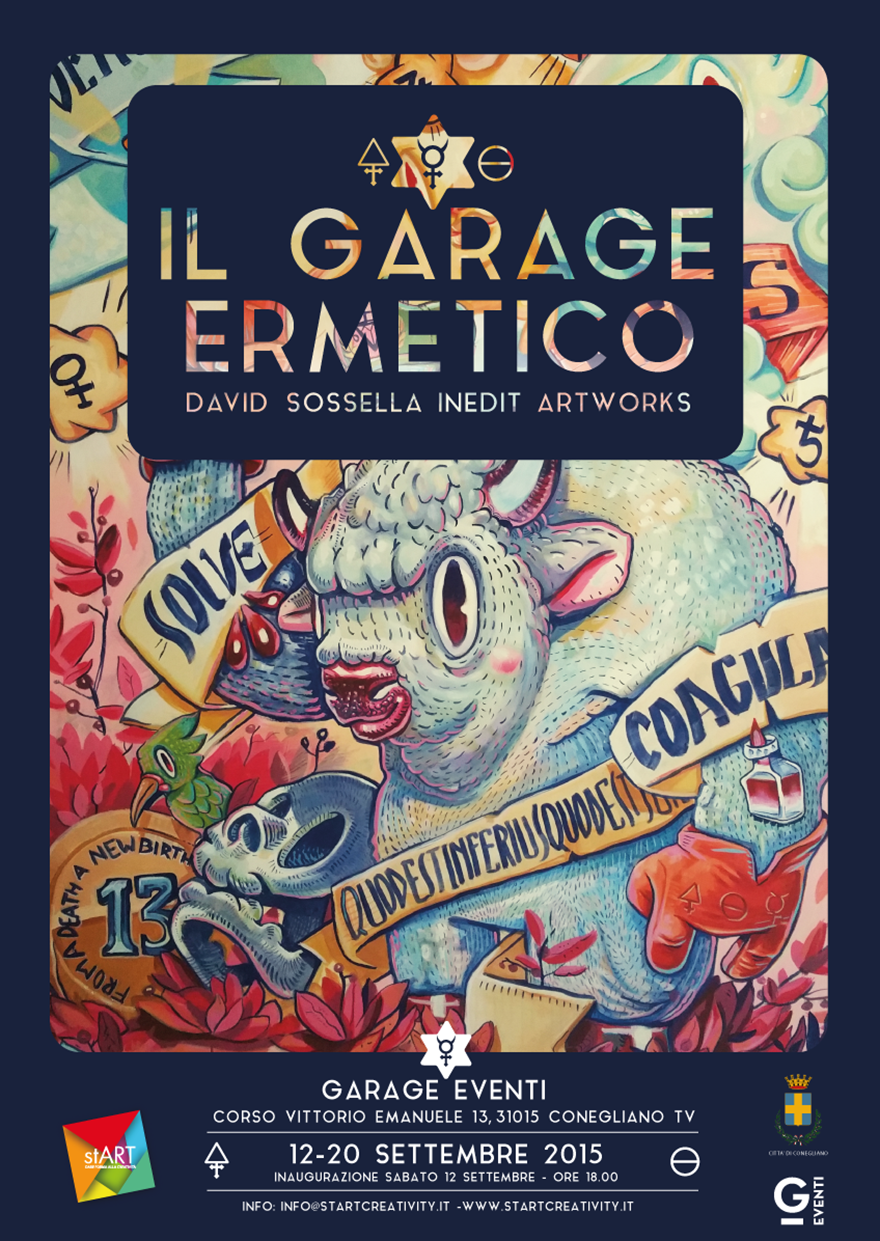 Event promoted by St-art
12-20 September Garage in Conegliano
Corso Vittorio Emanuele
Friday 18: 00-20: 00
Saturday and Sunday 10: 00-13: 00 / 15: 00-19: 00