Emanuele Spano won the Frontier Award with a report on the Pontedera Piaggio Village it has been modified: 2012-03-06 di
The photographer and designer Emanuele Spano wins international award Fragmented City with a click of reportage "Working Class Hero", Reconnaissance in the factory and the adjacent Village Piaggio Piaggio in Pontedera (Pisa). The competition is organized by Frontier, The community of young artists and designers a collaboration between reality from three continents: NABA New Academy of Fine Arts (Milan), Domus Academy (Milan), New School of Architecture and Design (San Diego, California), Santa Fe University of Art and Design (Santa Fe, New Mexico), Media Design School (Premium Design Academy in Auckland, New Zealand).
Spano, winner of the Audience Award US AWARD 2011 24 Hours of the Sun in the category of interior design, portrays in his reportage places, workers and former workers Italians and foreigners in the factory and in the Village of Piaggio Pontedera in which they live, characterized by infrastructure that make independent from the rest of the city, so much so that its residents call themselves "villaggini" rather than "of Pontedera".
The story in pictures industry entering the town convinced the international jury, composed of experts in the field, to reward the thirty-photographer Lecce: shooting winner portrays the clubhouse of the Village. An empty basketball court with no players: an emblematic representation of post-Fordism, according to the jury. An image that ideally recalls the relevance of the period that saw the workers of the area in great turmoil, worried about an uncertain future.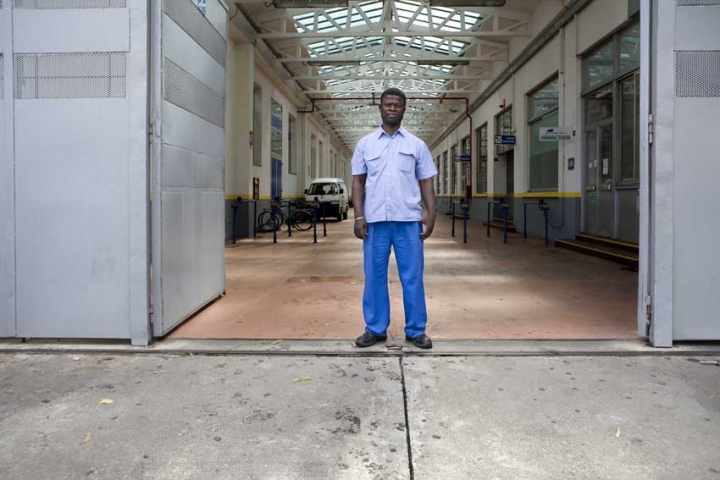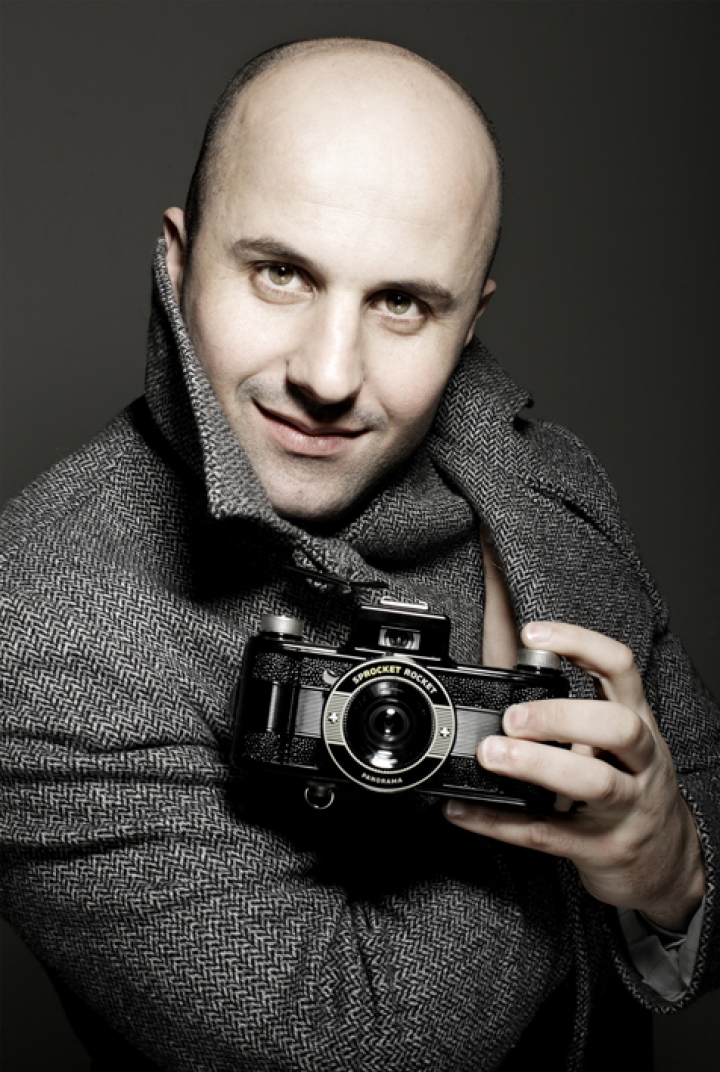 Emanuele Spano
Class 1978. Visual designer, photographer, street photographer. He studied at the International Photography FORMA_Centro and the New Academy of Fine Arts in Milan (NABA). Then Africa and the United States, with brief spent in Spain and Switzerland. With the architect Yona Friedman, realizes for the Mart a house / installation of origami. He was assistant / photographer for the advertising campaigns for Armani, Yamamay, Richmond. Since 2008 the pulse of his irrepressible urge to manipulate and create new artistic languages ​​led him to create "I'M WHERE I LIVE" a veritable factory present in Muro Leccese, a few kilometers from Lecce: the project earned him the audience award at the US AWARD 2011 24 Sun Hours.
www.emanuelespano.it
http://www.wearethefrontier.com/fragmented-city-winners-announcement/