Lessmore: "Mattoni" module system and "Tappo" coffee table at the Salone del Mobile 2014 it has been modified: 2022-06-03 di
Lessmore will be present at the Salone del mobile 2014 with the new system of stackable modules "Mattoni" and with a new version of the "Tappo" table.
Bricks: in his name his nature. It 'a system of stackable modules, to assemble and disassemble easily to redefine and redesign the spaces of home and office whenever you need (or want to), creating wall units, bookcases, and separators environments as well as individual sessions and modular shapes and sizes.
Particularly suitable for furniture and shop design, shop windows and Temporary Shop. Bricks can be used individually or in line in both directions.
Through the rotation of the elements around the vertical pin, on which are superimposed and fixed together, it is possible to obtain any desired angle. You can insert elements Double-front or interpose screens that allow you to change the shelves with a touch of color.
The compositions are possible without end, virtually limitless shape, but also for aesthetic finishes, thanks to the design research on the contamination of different materials and unusual. The solutions obtained are lightweight, self-supporting, very functional and economic.
The system bricks can be equipped with a special module that allows to grow a corner of green within their space, a new form and dynamic to bring nature between libraries and equipped walls. Each element can be made of wood or cardboard (recyclable 100%), materials
environmentally friendly, recyclable.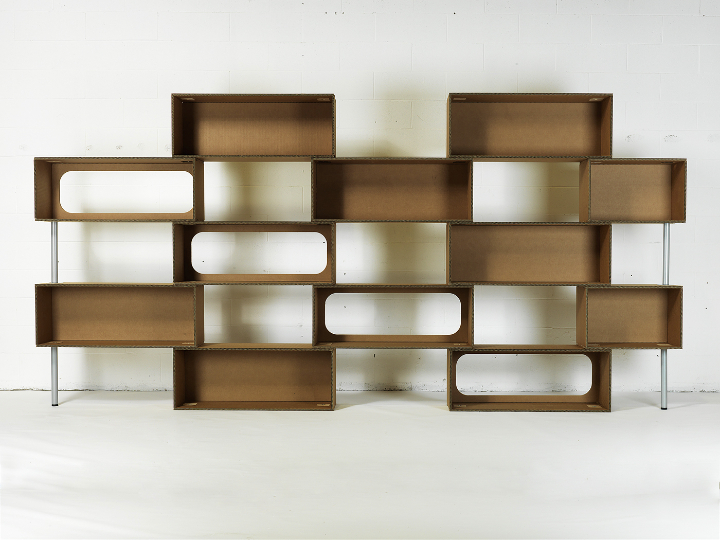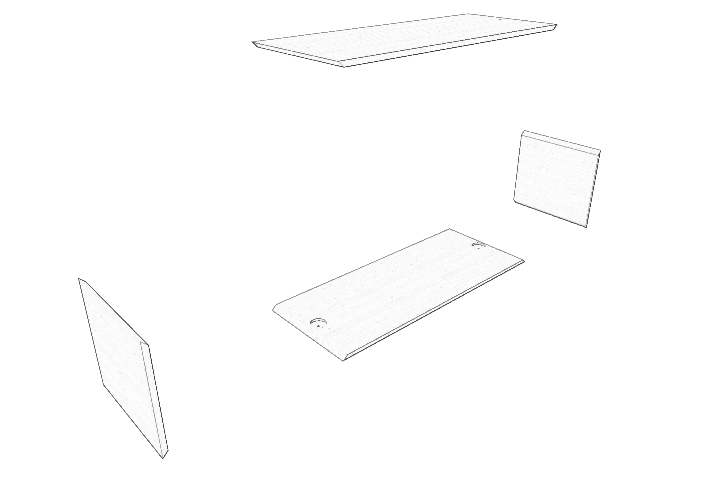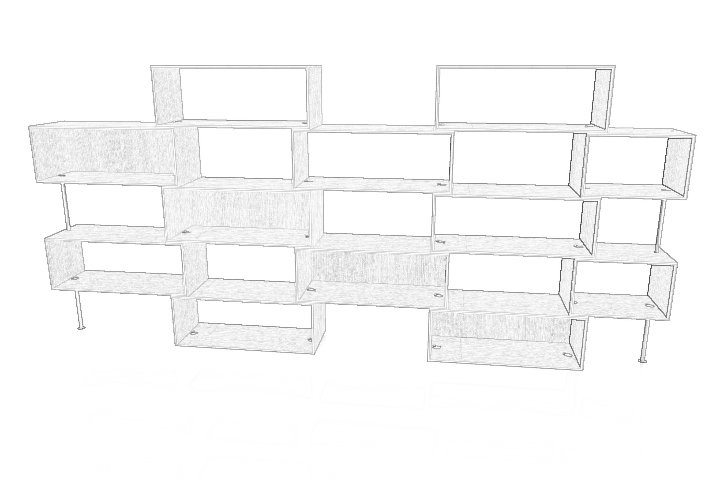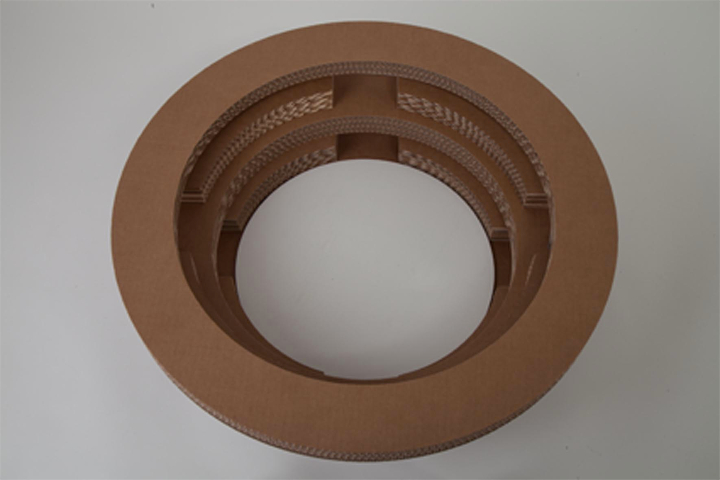 Cap (version with bacterial filter)
The result of a long research work that has seen the company collaborate with the Politecnico di Milano, is this new version of the Tappo coffee table whose pre-existing formal qualities have been integrated with a cardboard filter capable of "purifying" which is placed.
Even the filter, as the "soul" of cap, is made of corrugated cardboard and the explanation for this is the result of research by Prof. Cigada and his team: the channels of the corrugated board have, in fact, an ideal to convey - through a fan - the air to be filtered. The treatment of these "ducts" includes the use of chitosan (derived from crab shells), that "freezes" the bacteria and prevents the proliferation, and titanium oxide illuminated by LED which acts as a catalyst and oxidizes pollutants in the air.
"Cap" becomes an ideal furniture for every home, for the contract market, for the smoking room but also - in the version with freshner environments - for the retail world in general: a clever design that makes use of a green technology that improves our lives without using valuable resources.
A team where ideas, inspiration and love for the environment come together in a project absolutely sustainable expressing in an admirable way the beauty of the design of the first hour or the design as the intelligent design of the products that surround us.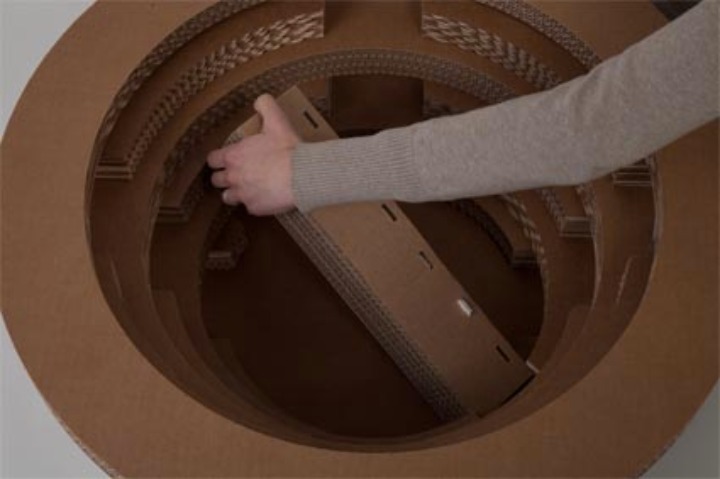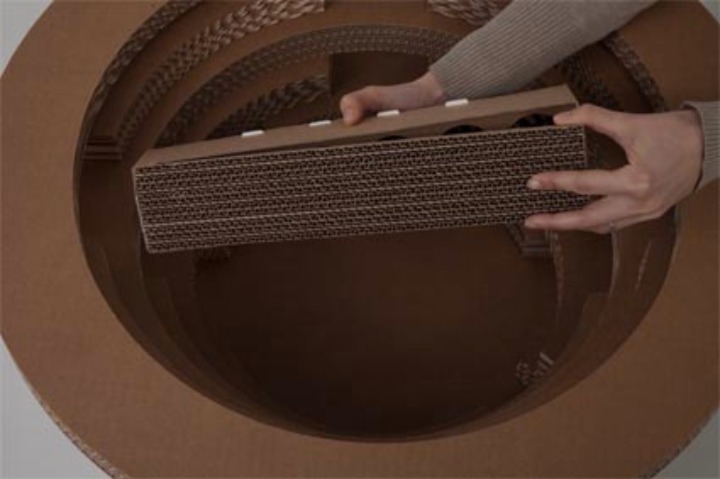 More information about: www.lessmore.it