Giancarlo Mattioli
Born in 1933, Giancarlo Mattioli is an Italian designer to achieve success in the years 1950 and '60.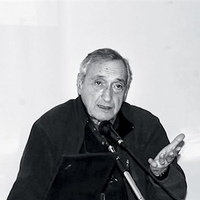 His most famous work, the table lamp by Artemide Nessus, is part of the Museum of Modern Art collection in New York and other major museums, and still elegant and modern even though it was created in the mid-twentieth century.
The celebrated Nesso won the first prize at the Studio Artemide / Domus in 1965 in Milan.
In the 1960 Giancarlo Mattioli founded the Urbanist Architects Group "Città Nuova" together with Pierluigi Cervellati, Umberto Maccaferri, Franco Morelli, Gianpaolo Mazzucato and Mario Zaffagnini.
---