Giancarlo Fassina
Giancarlo Fassina, after graduating in architecture from the Milan Polytechnic, soon specialized in the design of lighting fixtures.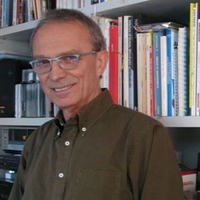 He collaborates with leading companies in the industry. Light is his job, in all its forms and expressions. Many are the achievements of equipment for exhibitions and museums. Care of everything in detail, to the study of shadows, angles and exhibitions.
Giancarlo Fassina, creator along with Michele De Lucchi of Ptolemy of Artemis, win, just this light, the Golden Compass in 1989.
---