Eric Solé
Eric Solé was born in the 1960 in Paris. Architecture studies at UP1.
1987 creation of the trax design studio. Creation and marketing of lighting equipment. Setting up shops and decorating apartments.
street furniture.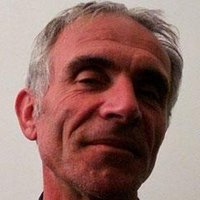 1990 collaboration with Megalit
2005 collaboration with Artemis.
My first projects were geared especially for technical research, the principles of transformation: folding chairs, office lamps, or use of materials to take advantage of the structural properties, as in the case of the roll mob for MEGALIT.
Thus Eric Solé defines himself and his work. "My interest in design of luminaires currently focuses on using permanent evolution of the raw material available. More that new materials is primarily the continuous appearance of measures of sources, different forms and techniques. It is this novelty which causes that one can not predict the form of a lamp. Everything is new and everything is to be discovered, and that's what interests me.
A beautiful lamp has to be like a living thing, be transformed when it illuminates. Must speak to us, enlighten us and comfort us when it gets dark.
My latest products are mainly oriented to what this magic accomplishes, to the image of Mesméri ".
---